Order your custom made Traditional Persian Hand Painting on Ghalamkar Fabric. Persida has now made this special service available from young women artists to global craft lovers.
Ghalamkar is originally the art of Hand Painting on Persian Textile Fabric, mostly practised in Isfahan/ Iran. The art is nowadays less practised in Isfahan since each Handpainting fabric requires a lot of colours and multiple repainting to make sure a fresh, uniform and colourful look and feel. Hence each Ghalamkar can take at least ten days of continuous work to finish painting before sending the textile for steaming to stabilize the colours on the fabric.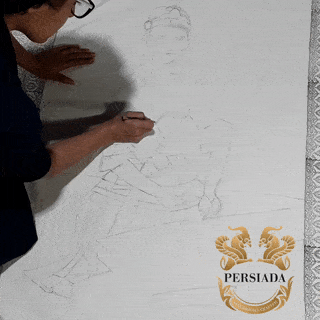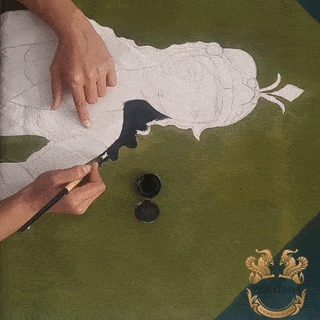 Our skilful artist at Persiada is now rejuvenating this art with custom painting and portrait to vivify the art with your selection of photos! Watch the videos below to see how she completes a Qajar Woman Portrait order for Persiada.
Could this be your next great custom handmade Tablecloth? Exclusively offered by Persiada Persian Handicrafts Store. If you are unsure, we are always here to help.
Fill out the preorder form below (No payments required). Relax, and we will then take care of everything. We will then get back to you with the final cost and the lead time.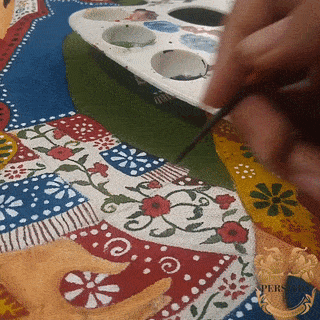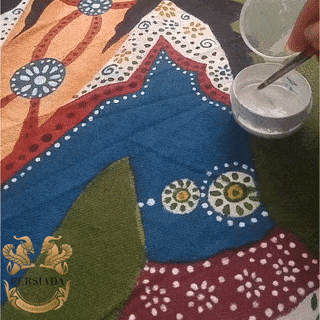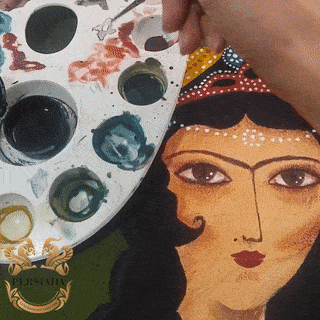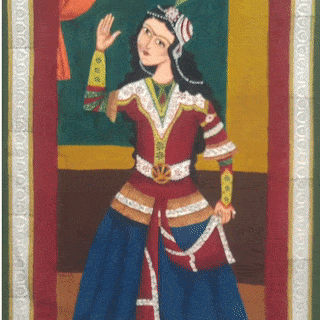 Showing 1 to 2 of 2 (1 Pages)