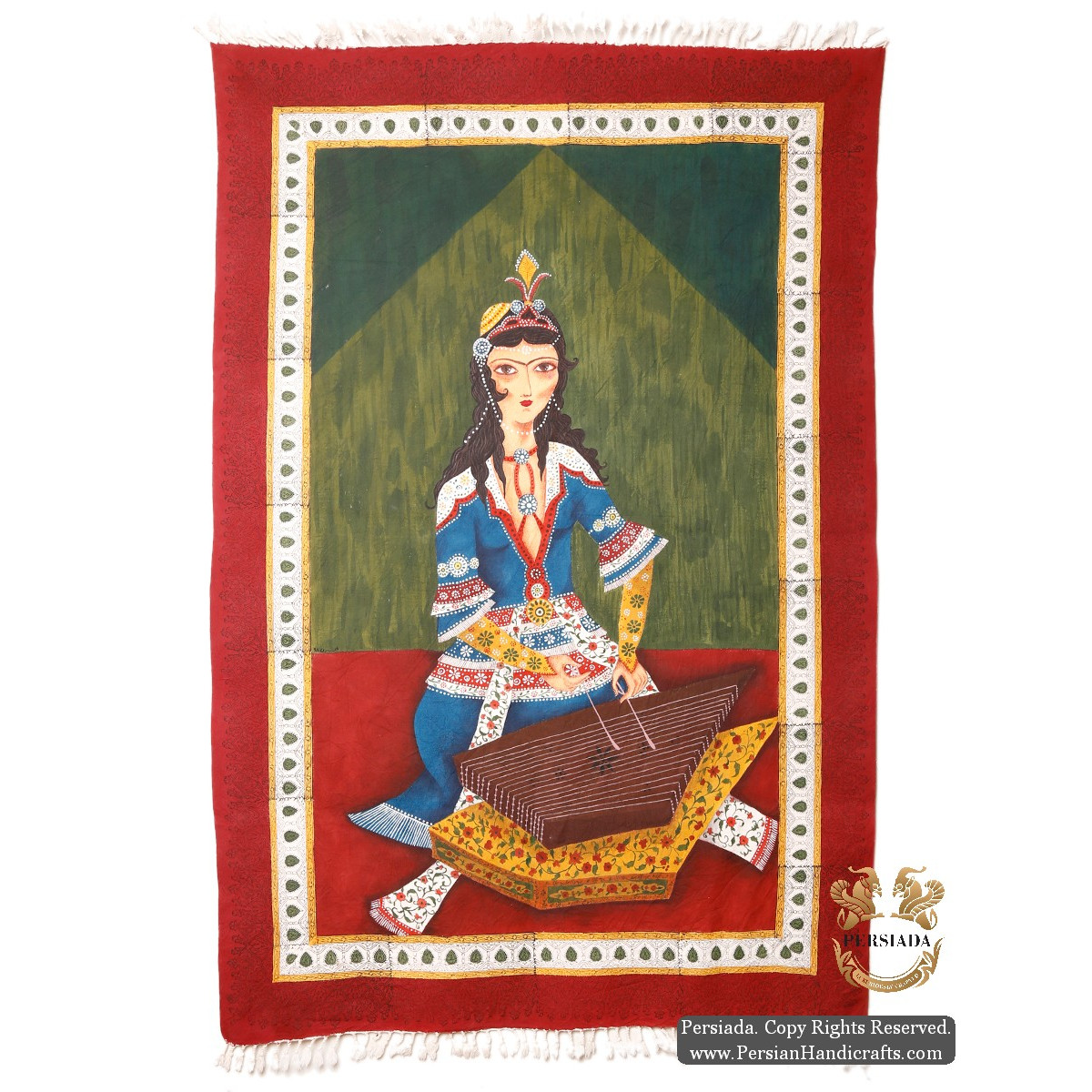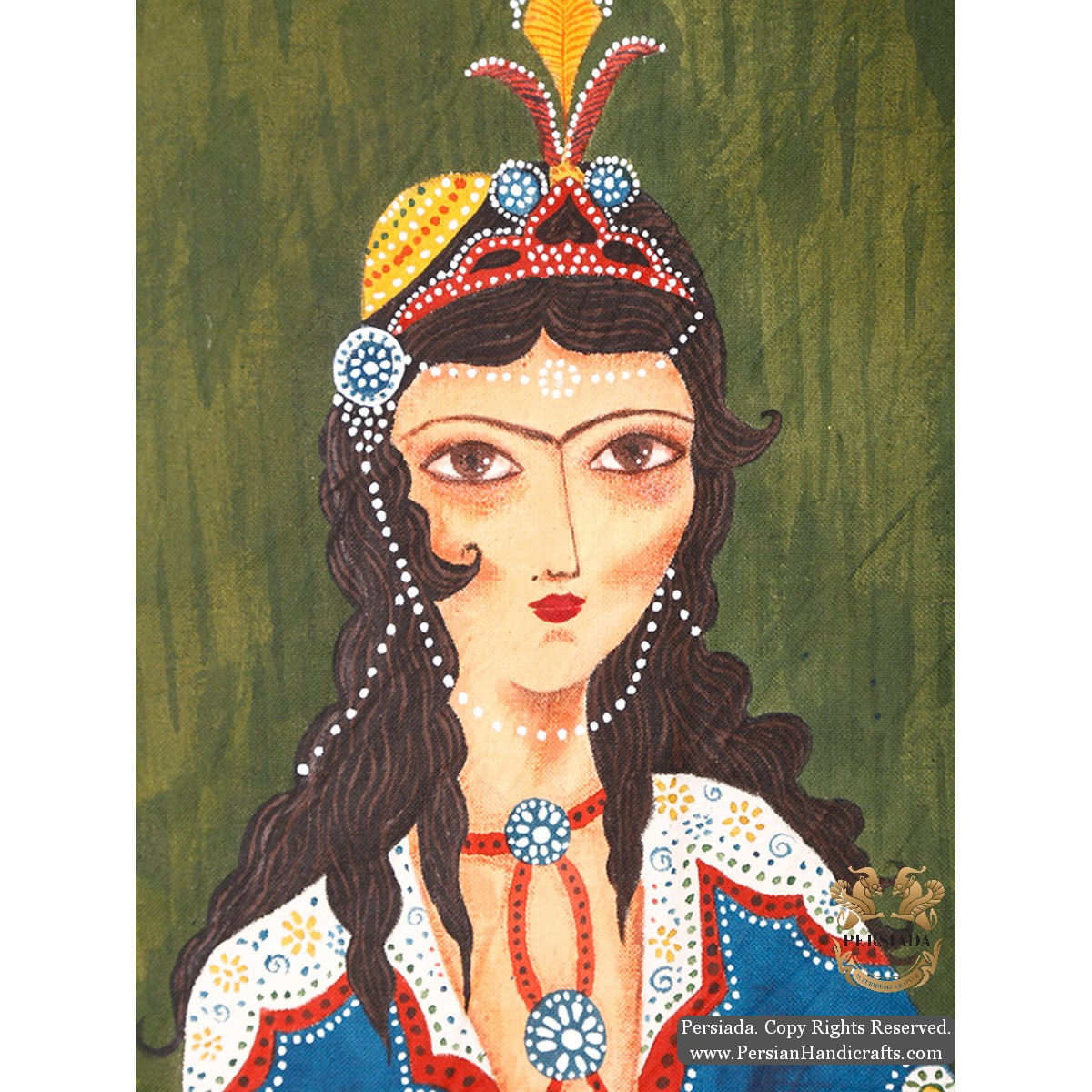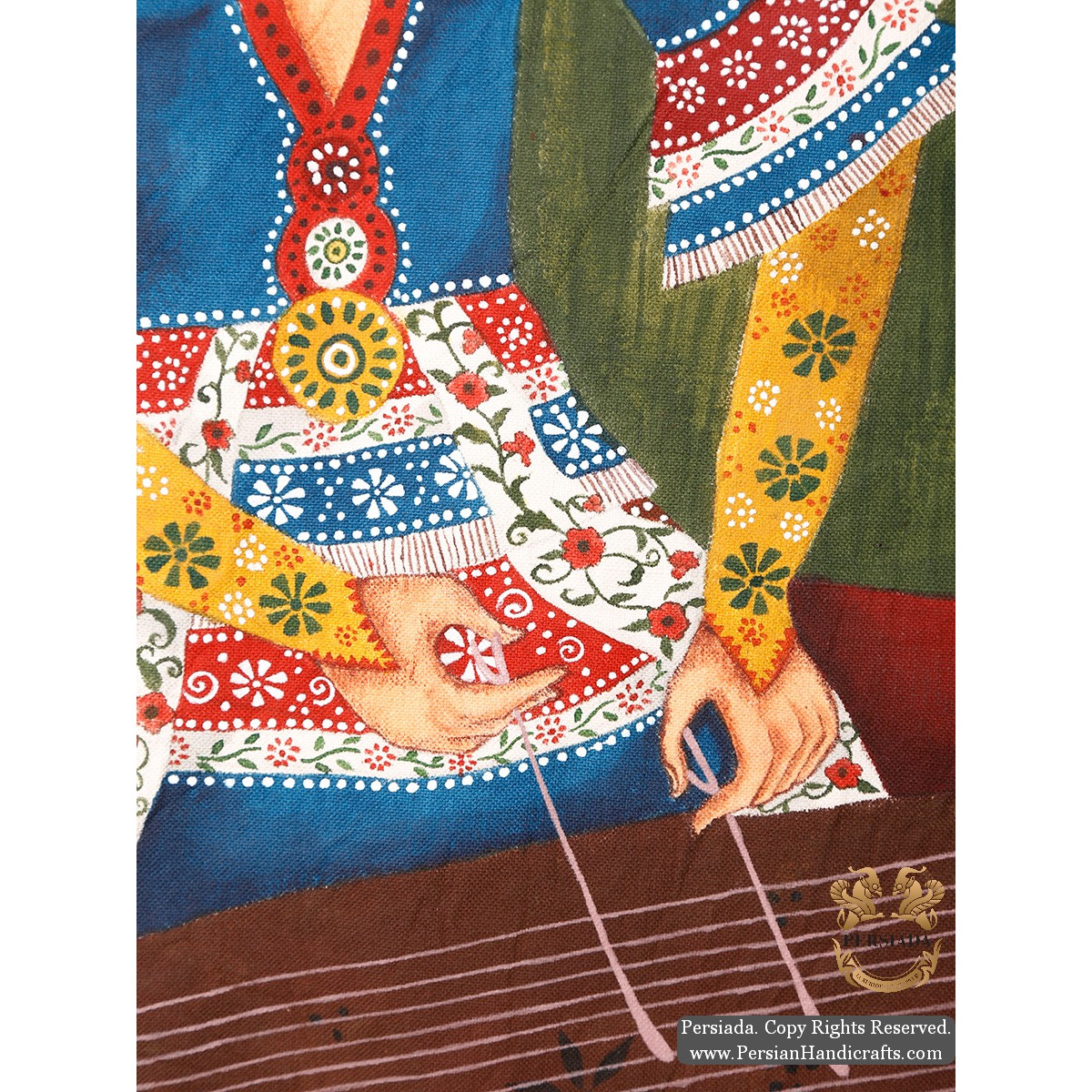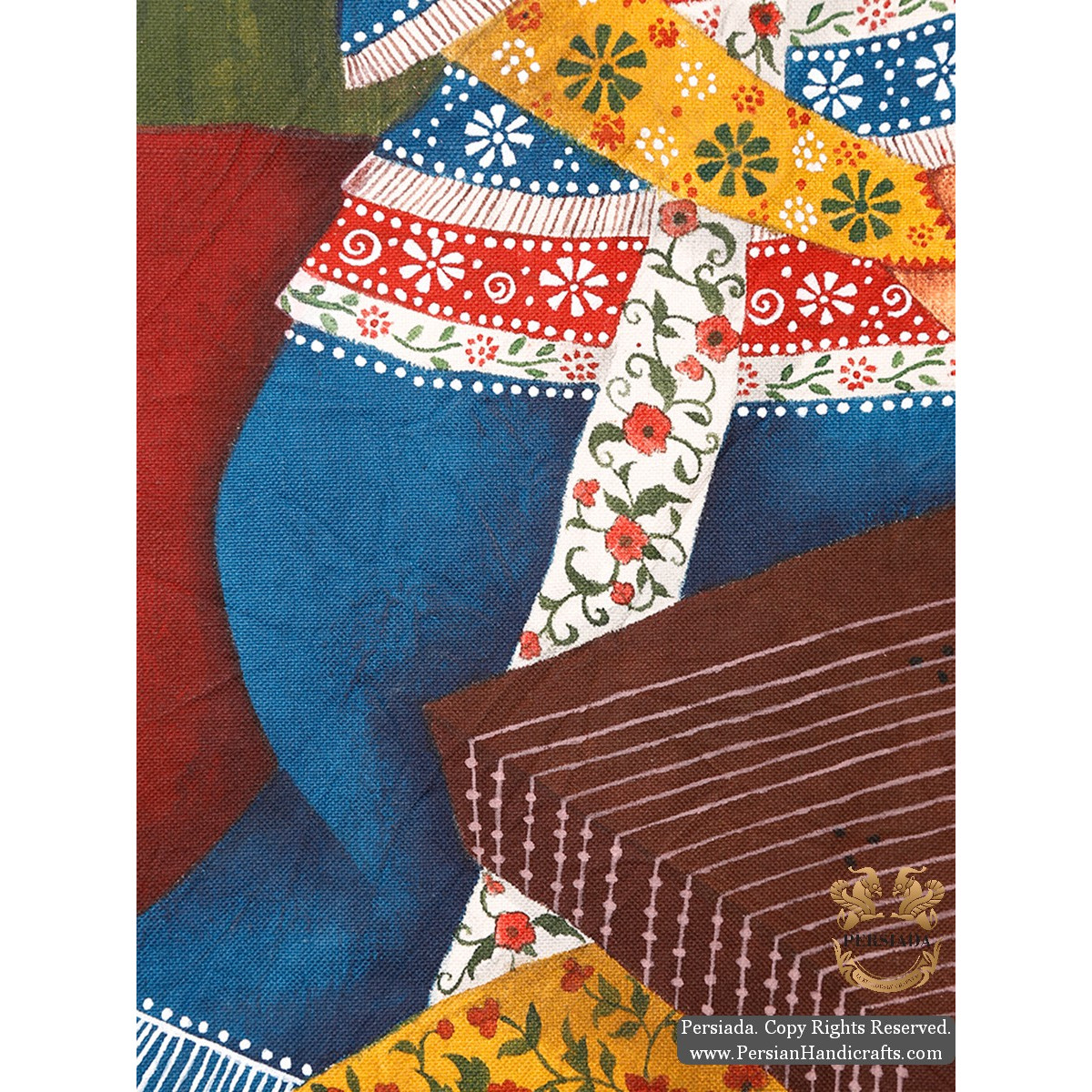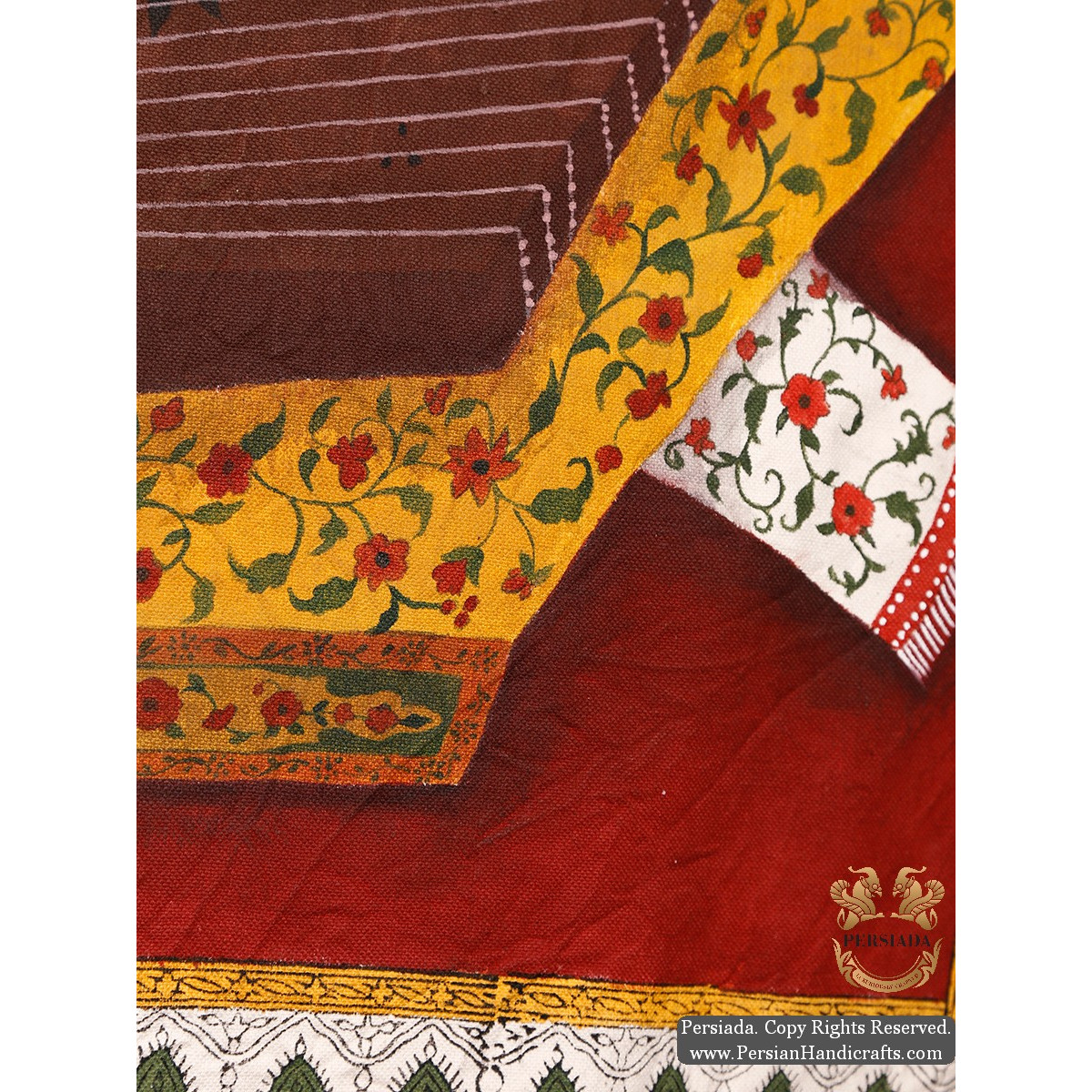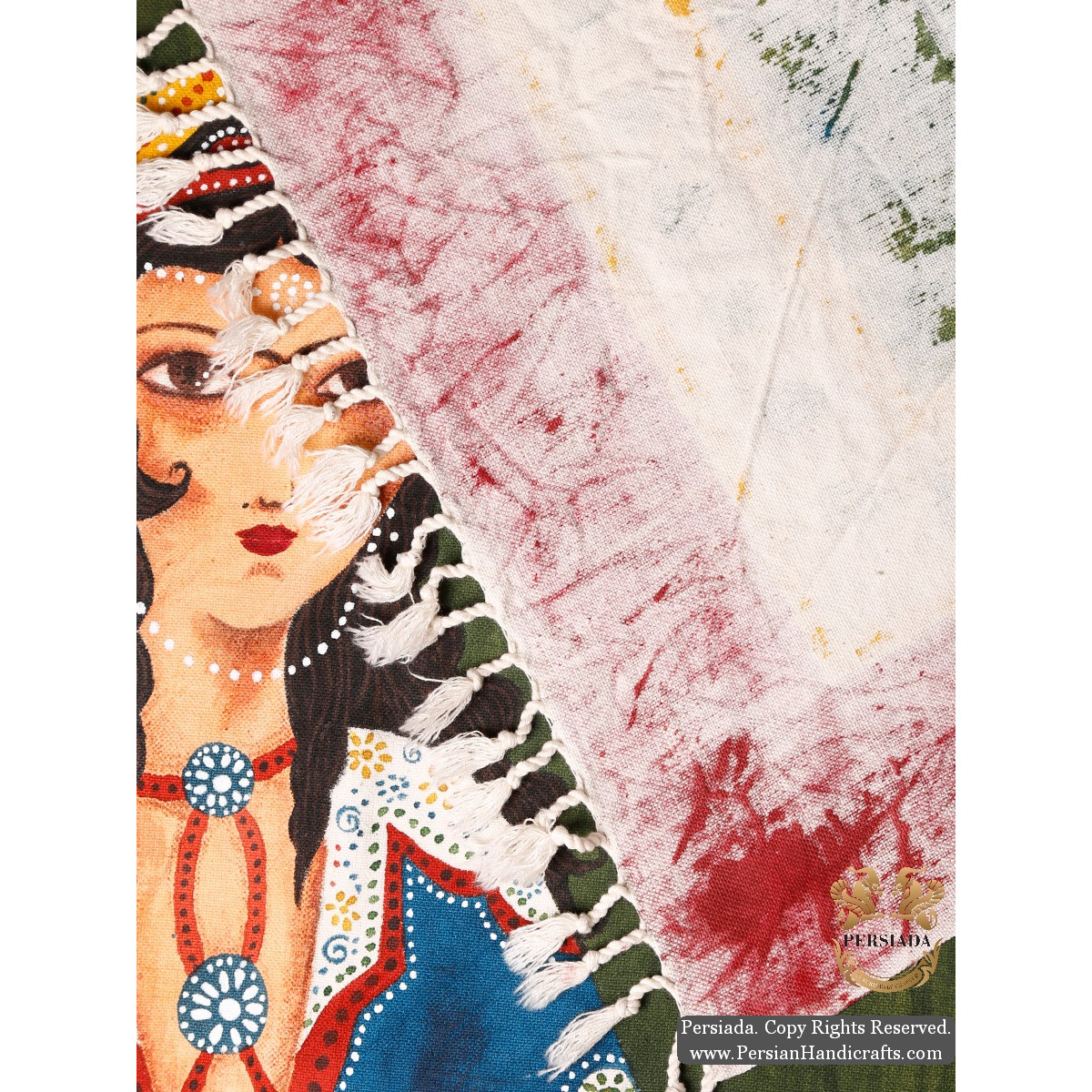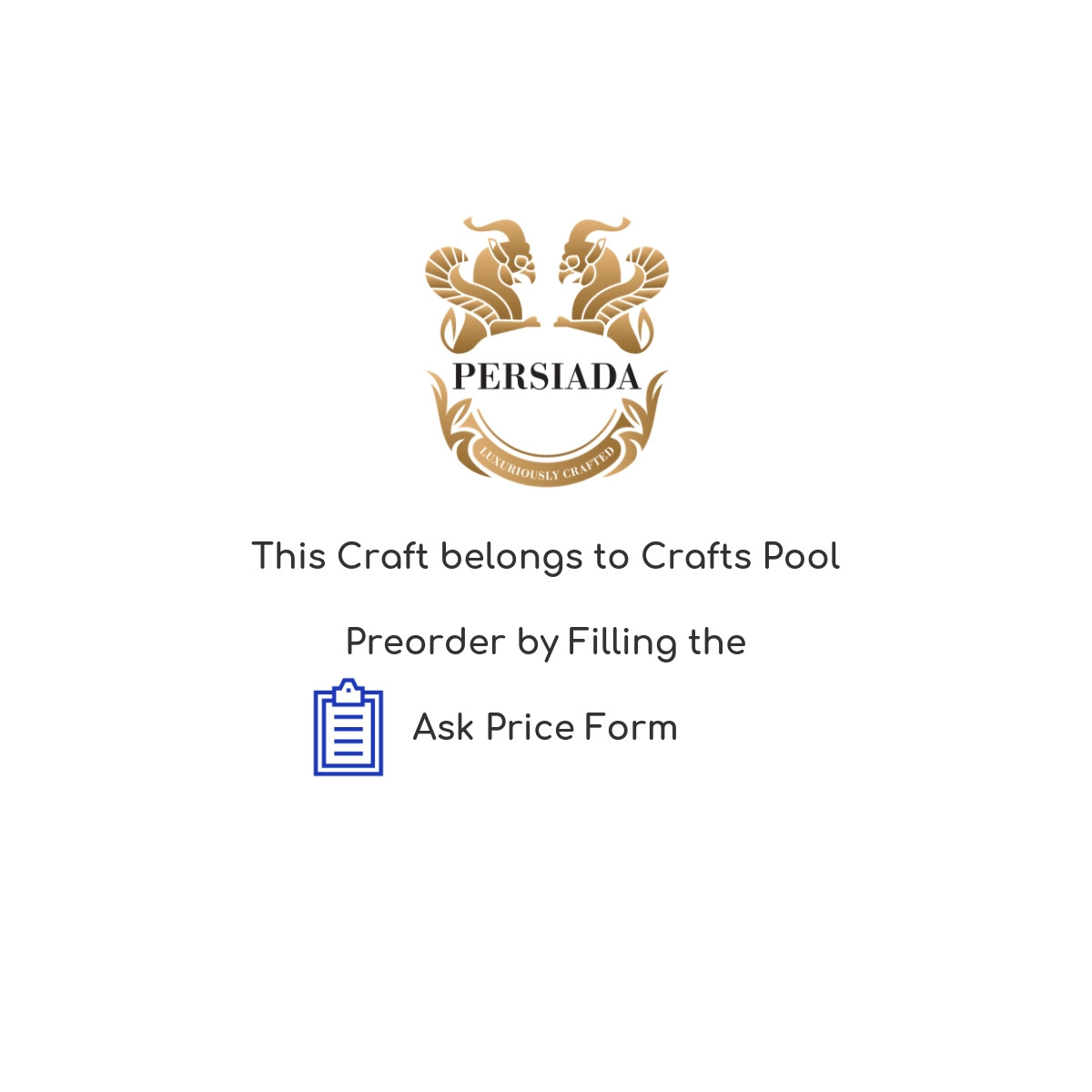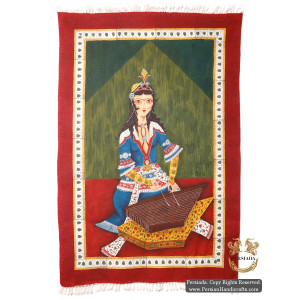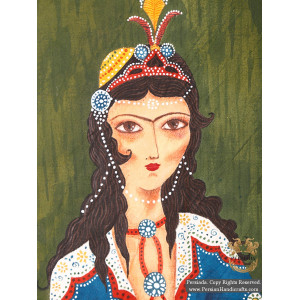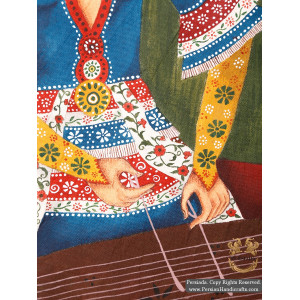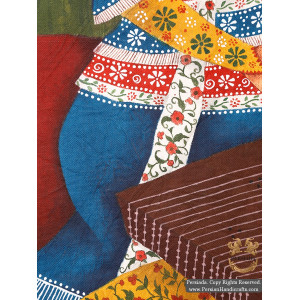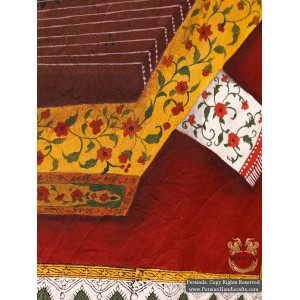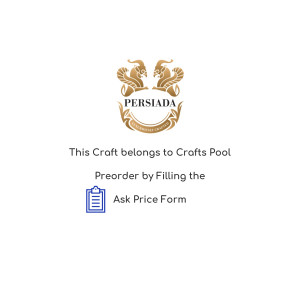 Qajar Woman Portrait | Hand Painted Ghalamkar Fabric | PHGH501 | Persiada
The Qajar Woman Portrait to paint a Brush Hand Painting to depict a Traditional Persian Woman Look.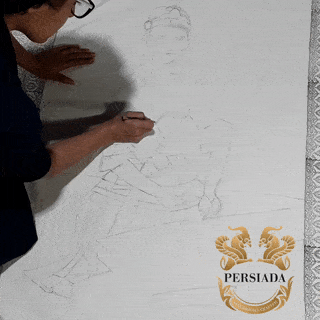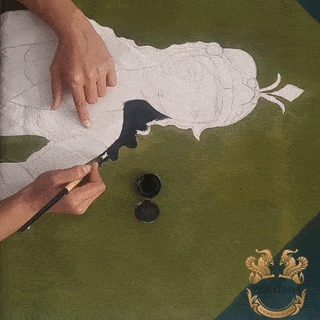 This Ghalamkari takes at least 7 days of detailed artwork with brush & Special Ghalamkar Colour to paint the traditional. Could this be a great idea to give your living room a unique ancient Persian Look? You get the most artesian feeling from the Oldest Isfahan Crafts the Hand Painting on Ghalamkar Fabric. Our skilful artist at Persiada is now rejuvenating this art with custom painting and portrait to vivify the art with your selection of photos! Watch the videos below to see how she completes a Qajar Woman Portrait order for Persiada.
Could this be your next great custom handmade Tablecloth? Exclusively offered by Persiada Persian Handicrafts Store. If you are unsure, we are always here to help.
Fill out the preorder form below (No payments required). Relax, and we will then take care of everything. We will then get back to you with the final cost and the lead time.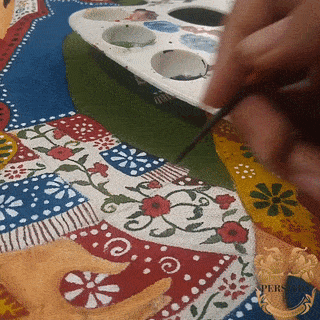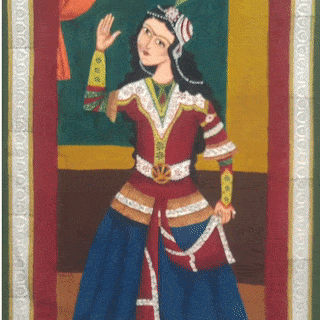 Crafts Details
Size
Can be Made to Your Desired Size
Weight
Depends on the Final Finished Size
Material
Hand Painting with Brush on Cotton
Usage
Tablecloth, Wall Decoration, Furniture Cloth, Persian Gift
Originate
Handmade in Isfahan / Persia (Iran)
Stock:

In Stock

Model:

PHGH501

Preorder from Iran
Share it with your Friends



Watch how this crafts is made