Order your custom made genuine leather bag now mixed with Pateh Doozi on it? Persida has now made this special service. You can now buy from young women artists.
Pateh (a.k.a Pateh Doozi) is an Iranian traditional needlework folk art. It originated in Kerman Iran, where it is produced by Women Artists.
Pateh mainly consists of "shawl" (ariz) and thread. The ariz is thick wool, and the thread that is worked into it is coloured wool. Threads are dyed naturally, usually with henna, pomegranate, madder or the walnut's green husk. The patterns which are used in Pateh are normally divided into two main groups: "The Paisley" and "The Tree". Could this be your next great custom handmade bag idea? Exclusively offered by Persiada Persian Handicrafts Store. We provide a wide range of genuine cow leather in different colours of your choice. Select your Patieh design and bag areas you like to cover with Pateh. If you are unsure we are always here to help.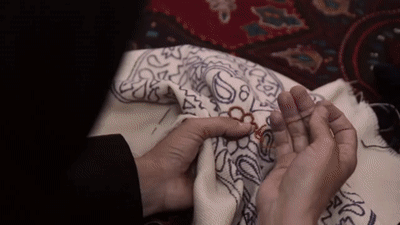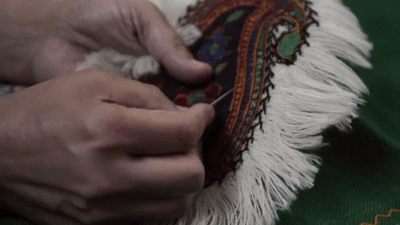 Showing 1 to 2 of 2 (1 Pages)