22 Jan

Posted By
0 Comment(s)
10301 View(s)
Over the last few years, many people asked me how I came across the Persian Handicrafts business?
Well, that is a very good question and I have decided to write a post on this plus a little more information which could make this post even more interesting!
All about Persiada started in March 2014. This is when I was actively looking for a second chance to further push my entrepreneurial ideas more in an online/internet business form. After careful analysis of the pros and cons of possible opportunities, I was left with two options: The Persian Rug and The Persian Handicrafts. To some extent, this selection may have been due to the fact that my father has been selling luxury Persian Rugs for over two decades in Tokyo.
Authentic Persian Rugs could be very expensive (min $2000) and it is always recommended to see and touch the rug before buying it. For example, Qum rugs are made from silk. Silk rugs tend to show different colours (brighter or darker) under a different lighting condition. Hence one may buy a silk rug online and its actual colour does not match with the one shown in the photos.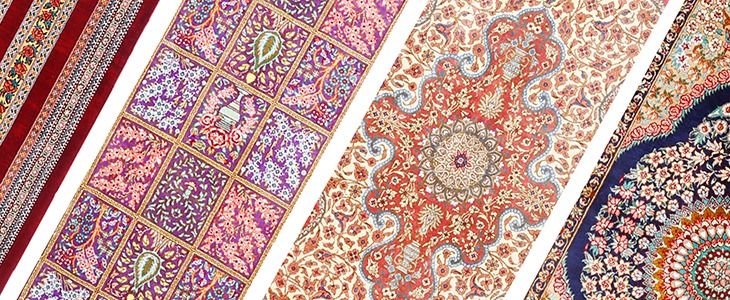 Persian Handicrafts are luxury crafts but much less known globally. Although its prices are relatively high but the arts behind them is unique.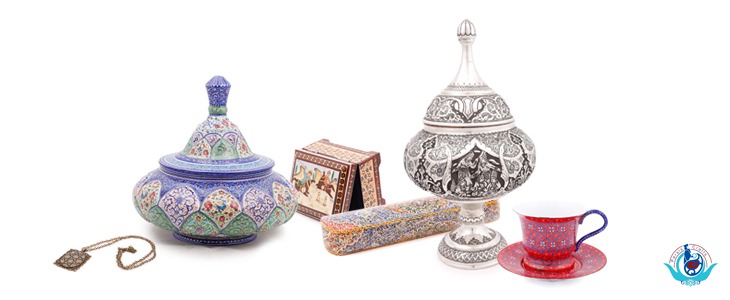 What is so Special about Persian Handicrafts?
Unlike crafts from other countries, Persian Handicrafts presents more intense and detailed handwork which makes them stands more luxury. Having said that, Persian handicrafts are often made from expensive material such as copper, silver, quality wood, camel bone, pure cotton, wool and silk. The art of painting, engraving, weaving and in general making requires hours, days or even months just to finish one craft. Although these are not all the reasons but just sufficient to clarify why Persian Handicrafts prices are relatively higher compared to the crafts made in other nations. It may be worth mentioning that over 3000 years of Persian Civilization could play an important role in Persian Handicrafts.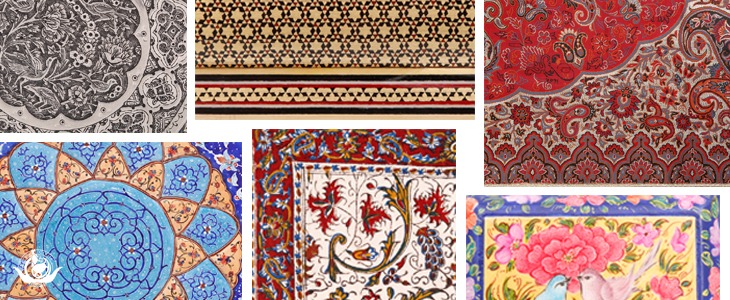 Each city of Iran has its own unique handicrafts and the taste and the spirits behind them are very different and distinguished. However, some of these beautiful crafts are only suitable and purposely made for the taste of the local market in Iran. However, some cities like Isfahan, Shiraz, Hamedan, Zanjan offers handicrafts that are better recognised by the global community. This may be because of similarity between Persian Handicrafts and its western counterparts. For example Persian Miniature has some resemblance to the western illuminated manuscript, Persian Khatam Kari could be a more sophisticated version of the western marquetry with multilayer inlaying, Ghalamkar is a known hand printed tablecloth mixed with Persian symbols or Minakari has been made for many years by Egyptian and Chinese.
Having said that, due to the specific problems, Persian Handicrafts are not yet known globally. Many tourists first discover the Persian Handicrafts when they travel to Iran. Over recent years, the amount of tourists visiting Iran has increased significantly and its impact on Persian Handicrafts can be slightly felt.
I hope so far I could make it more clear why I chose Persian Handicrafts as my main passion. In part II of this post, I will tell you the key points that make Persiada Persian Handicrafts a fantastic place.
Go to Part 2! (Coming Soon)