Preorder from Bazaar in less than 2 minutes. No Payments Required.
Craft Pool™ is the name of our Fulfilment Service to offer much Wider & Cheaper range of Persian Handicrafts directly from the Persian Bazaar.
Persiada takes responsibilities & guarantees the Highest Quality, Exceptional Handling and Fast Shipping from order to final delivery to our customers.
This page explains how to order your Persian crafts from our Crafts Pool. Each step is explained with a photo to make it easier for you to follow.
First Step is to Simply select "Direct from Bazaar" from To Menu and select your Persian Crafts categories or go to crafts pool page by click here.

Select your Persian crafts category to see all the crafts available by Persiada Artists. Go to the Persian Craft page and click the Enquiry or Easy Reorder.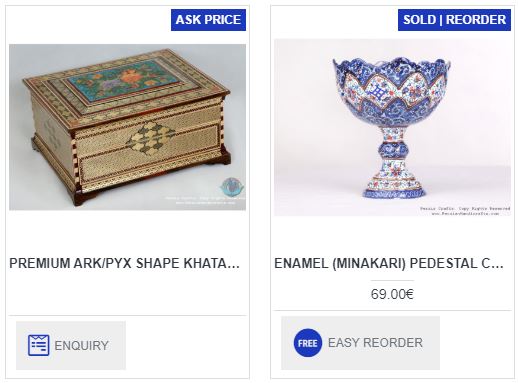 You will then see a pop up asking a few simple questions and then click submit.
This is it and no payment is required.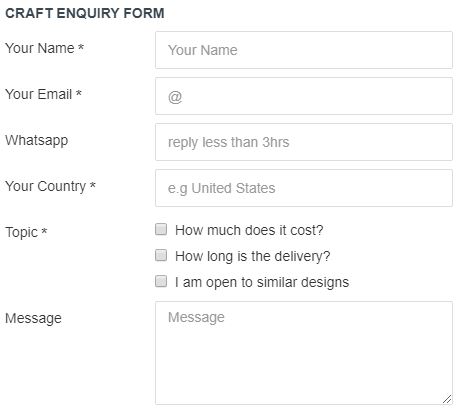 You will then immediately hear from us with all the information you need to place your final order. We will normally respond for less than one day. If you need an ultra-quick reply simply reach us via Whatsapp or Messenger.