03 May

Posted By
0 Comment(s)
3951 View(s)
Big news! Today, we're releasing an updated brand identity, which includes a new logo, colours, and font. You'll see the new look anywhere we're out in public, like our website, Facebook, Instagram, Pinterest and Twitter; very soon you'll see it in all of our products, as well. We believe the new look better matches what we've become and Known as Persis Crafts: a Leading Persian Handicrafts Online Store with a Great Selections of Persian Home Decore, Gifts and Cadeau.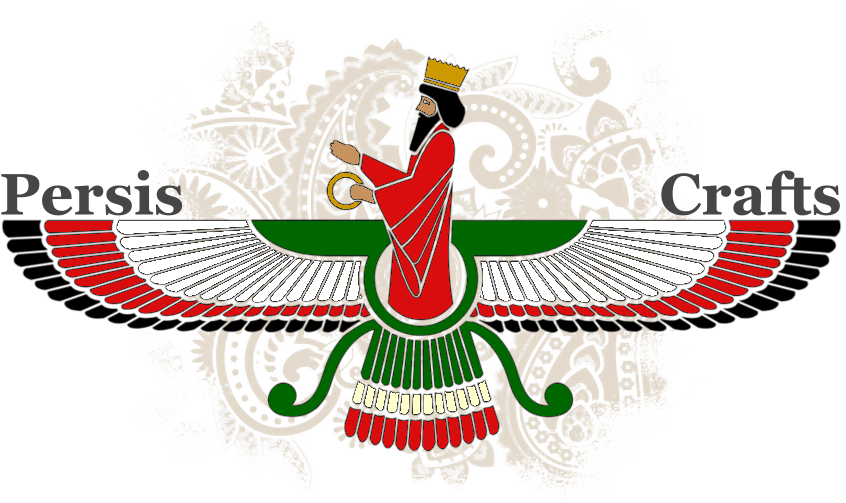 Our old logo was simply a Persian Symbol called Farvahar. The Faravahar is the most famous national symbol, rather than a religious symbol. It symbolizes good thoughts, good words and good deeds, which are the basic tenets and principles of Zoroastrianism. However, this made the logo more generic and hence we could not protect our brands against Copyright infringement. (Read more on Farvahar)
This made us design a brand new logo which exceptionally combines the Persian Symbol (Farvahar) and the Traditional Eslimi & Paisley (Bote Jeghe)Patterns. Both Eslimi & Paisley (Bote Jeghe)are widely used in Persian paintings of decorative handicrafts, rugs and also in decorations of architectural monuments. (Read more on Bote Jeghe and Eslimi Patterns).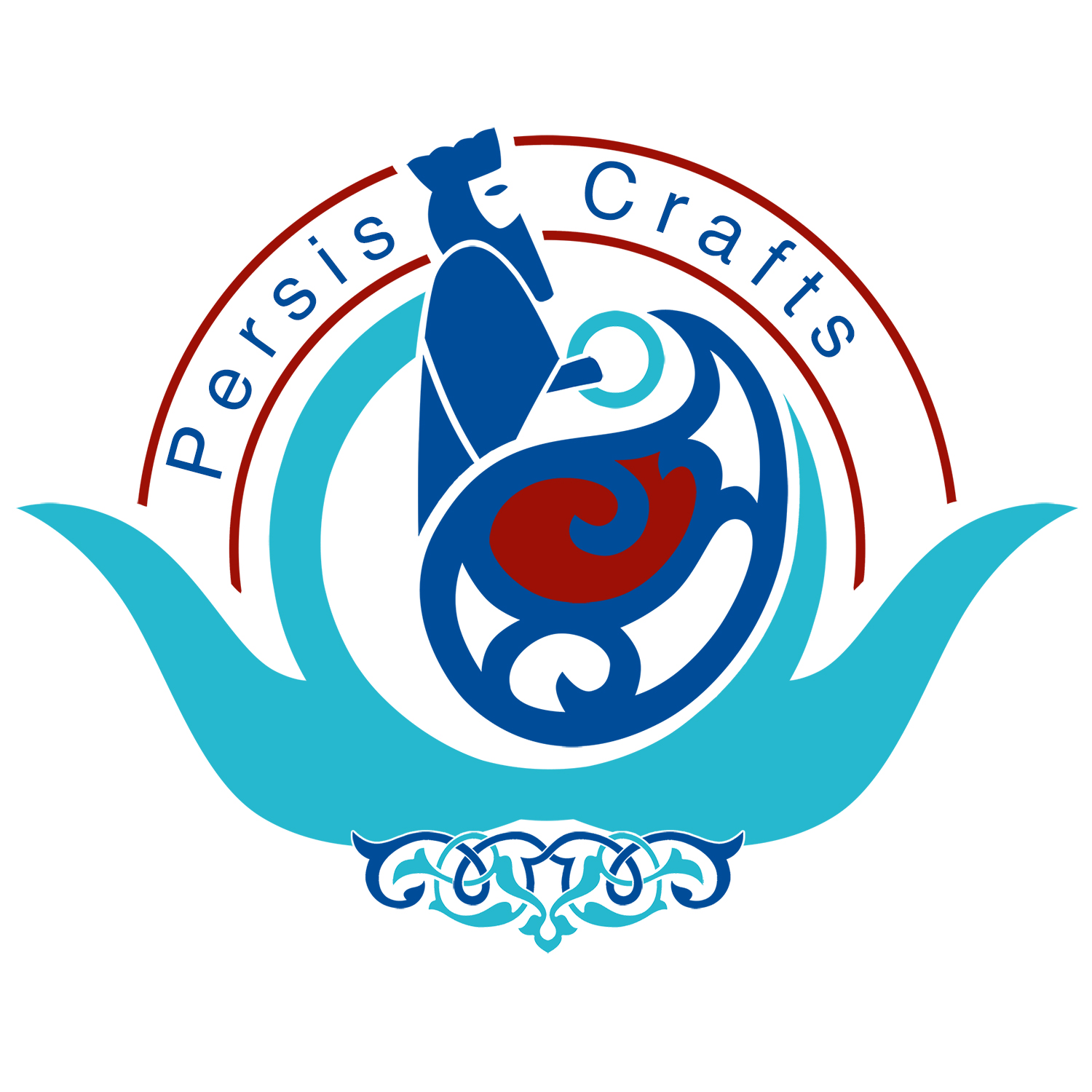 The Philosophy behind our New Logo:
Our new logo is based on Turquoise Blue which is inspired by the colour of Iranian famous turquoise stone from Nishapur in Razavi Khorasan. The wings of the Farvahar is now carefully replaced with two symbolic hands to emphasise on Handmade Nature of our Arts & Crafts. The tail wings are reimagined with Eslimi patterns; a commonly used pattern in Persian Tapestry and Minakari. The Persian man in the Farvahar is now riding an old Iranian Courier (a.k.a Chapar) in a forward direction. This represents and spreads our great ambition to lead the bright future in Persian Handicrafts Retail by supporting our great Persian Artists and worldwide Persian arts & crafts lovers.
We hope you like this new look and feel for Persis Crafts! Look out for more updates—like an updated look at our product and a brand-new website—as we continue to try to better serve our valuable customers in Persian Handicrafts.
Persis Crafts Logo, trademarks is solely owned by Persis Crafts and are copyright protected by law. You should not use or claim rights in a way that is confusingly similar to or dilutive of Persis Crafts, including as, or as any part of, a trademark or logo.