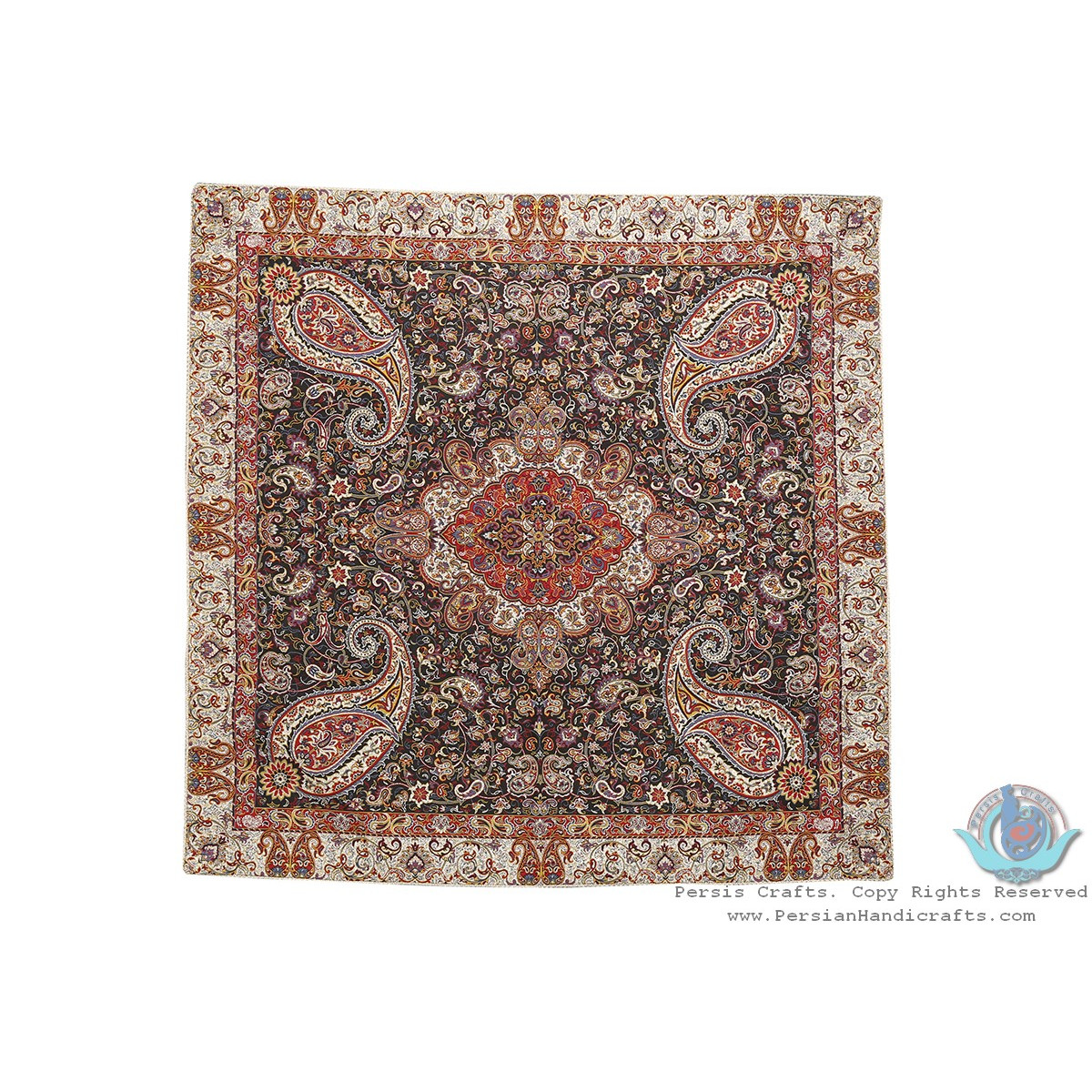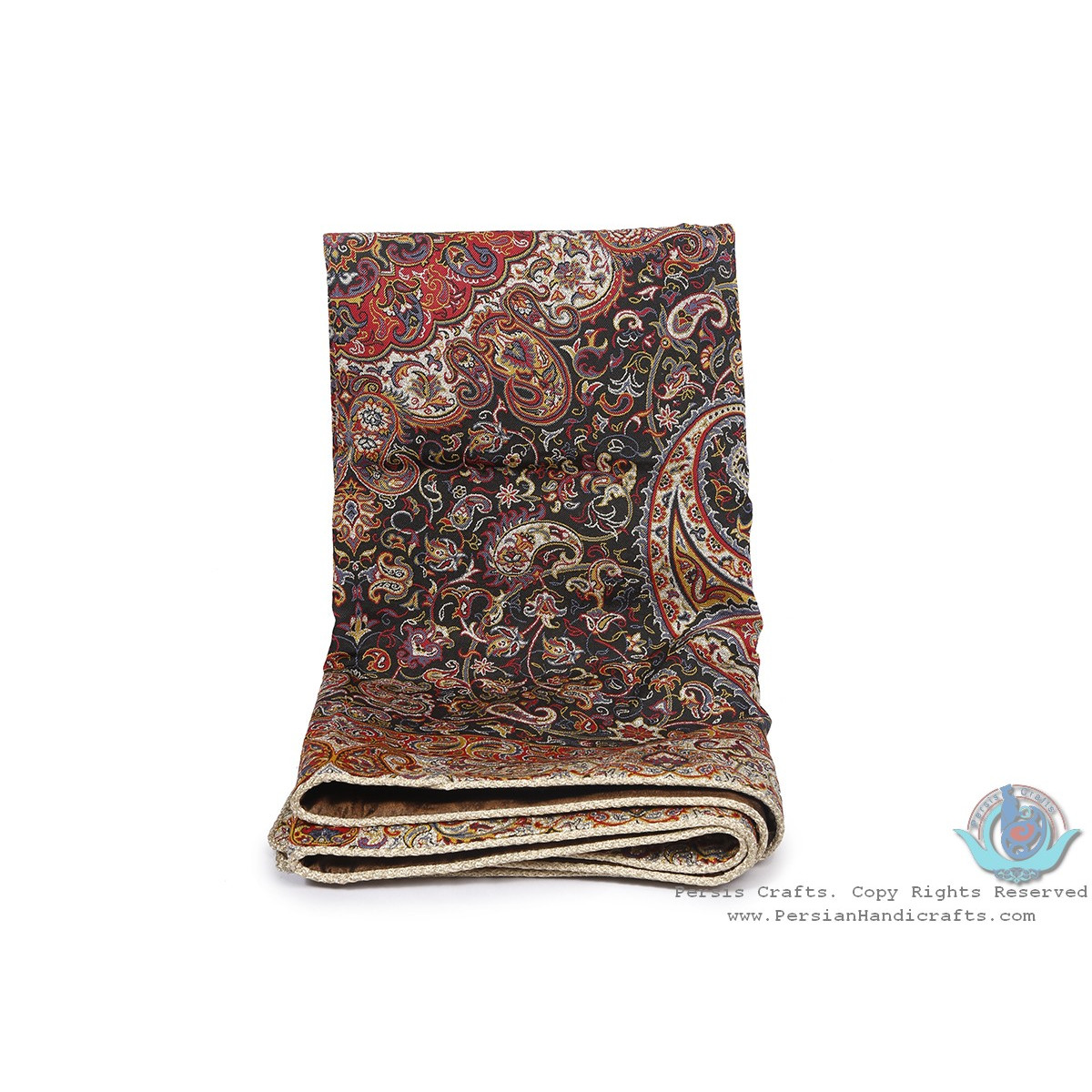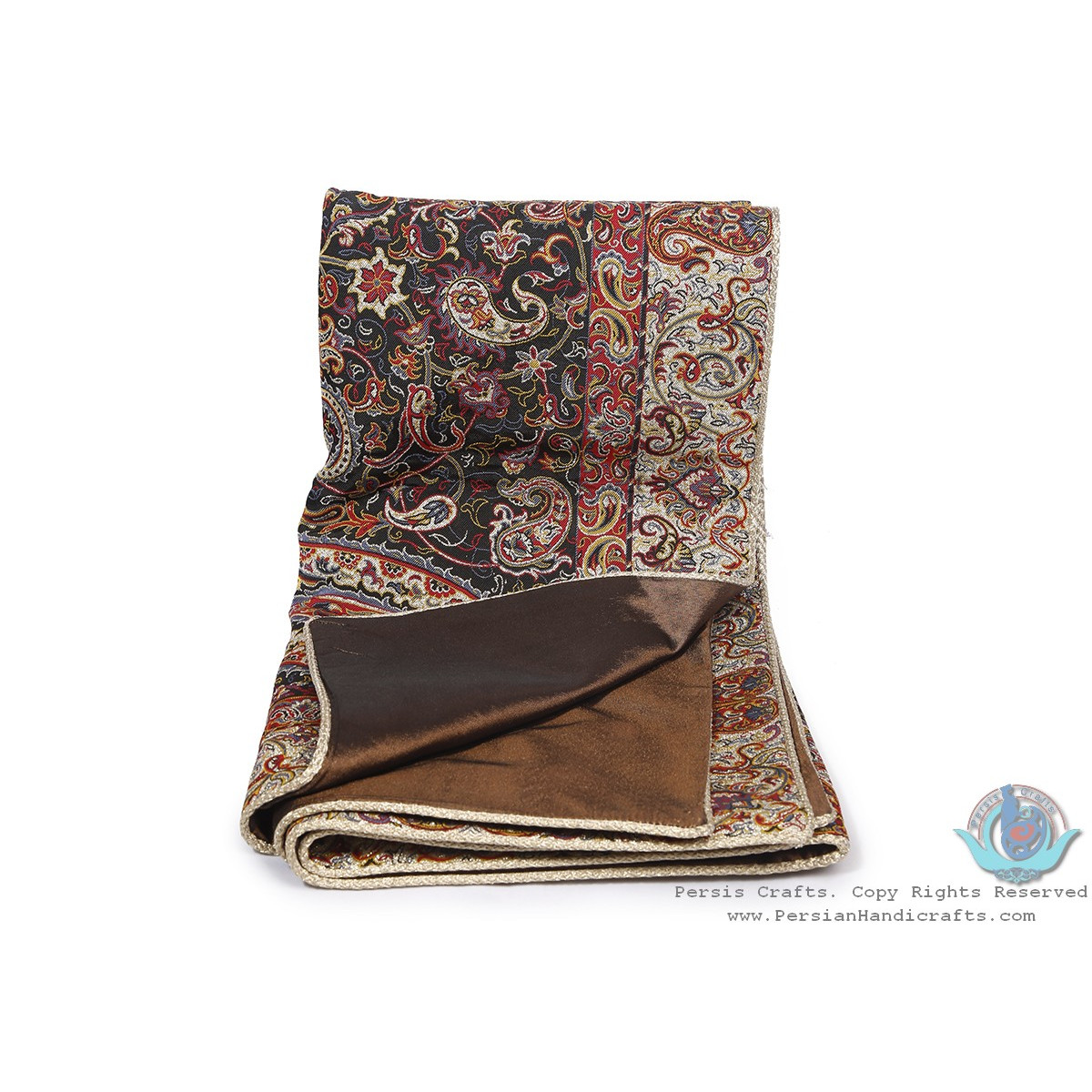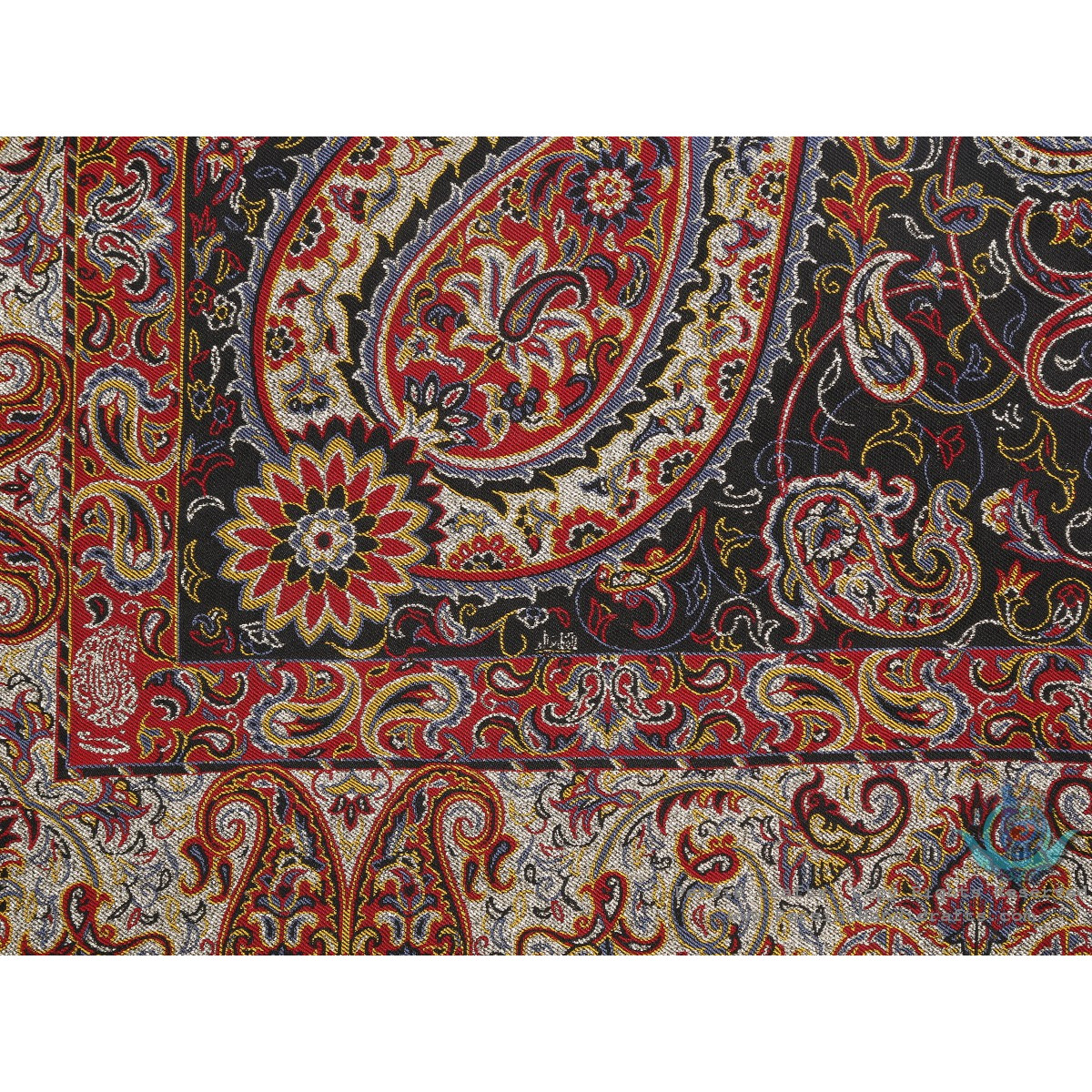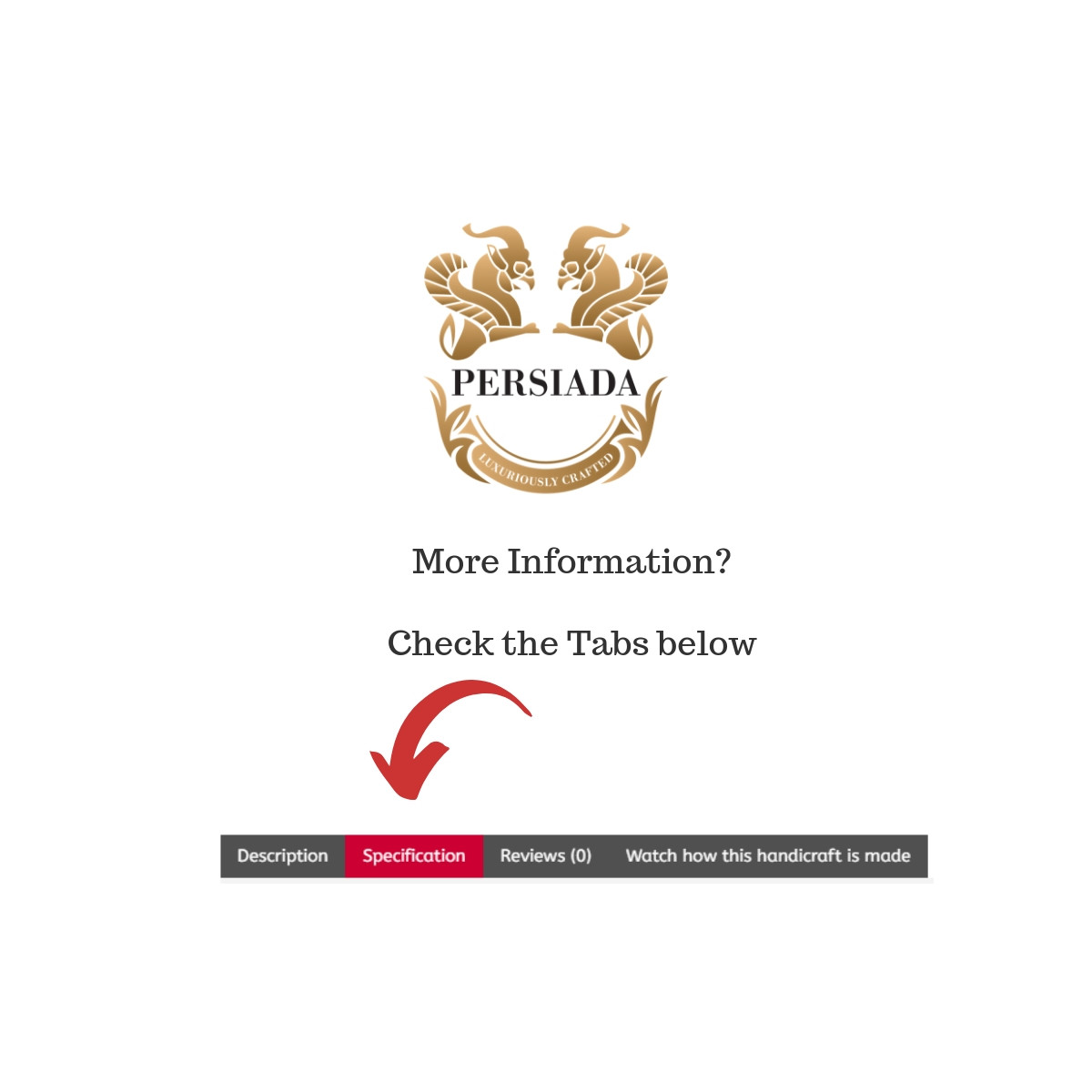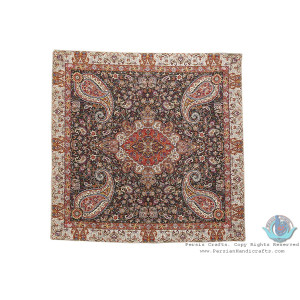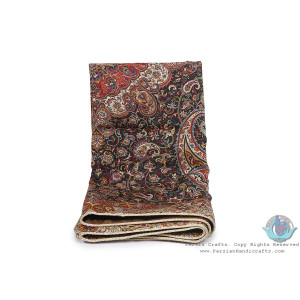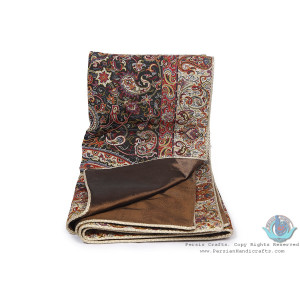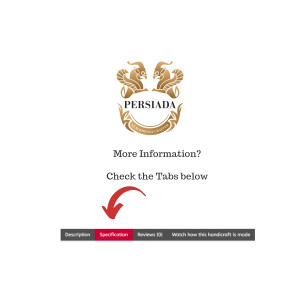 Privileged Termeh Paisly & Toranj Design Tablecloth - HT3905 | Persiada
Termeh Quilted Textile has originally known as a sort of hand weaved colourful textile with special patterns mainly Persian Paisley which was originated in Yazd.

Traditionally, the cloth was hand-woven using natural silk and wool fibre. Weaving Termeh is a sensitive, careful and time-consuming work such that a good weaver could produce only 25-30 centimetres in a day.

Although nowadays they are not 100% handmade, a good quality Termeh can be woven maximum of 100cm due to limited sewing machines for weaving Termeh.

Some of the main Termeh designs are Checked pattern, Stripped pattern, Atabaki pattern and Zomorrodi pattern.

The number of colours used is a very important factor representing how much labour was used for a piece as the number of colours increases the piece is priced dramatically higher.
Crafts Details
Size
100 cm X 100 cm
Weight
710 gr
Material
Mix of Rayon, Cotton and Wool
Usage
Luxury Tablecloth , Furniture Cloth, Persian Gift
Originate
Made in Yazd / Persia (Iran)
Approx Delivery Times for Economy Shipping:
United States & Canada: 10 to 14 Days
Europe: 2 to 5 Days
Asia & Australia: 15 to 20 Days
Approx Delivery Times for Express International Shipping:
Europe: 2 Business Days
The United States, Canada, Asia & Australia: Upto 5 Business days

Stock:

In Stock

Model:

HT3905

Persis Crafts
Share it with your Friends