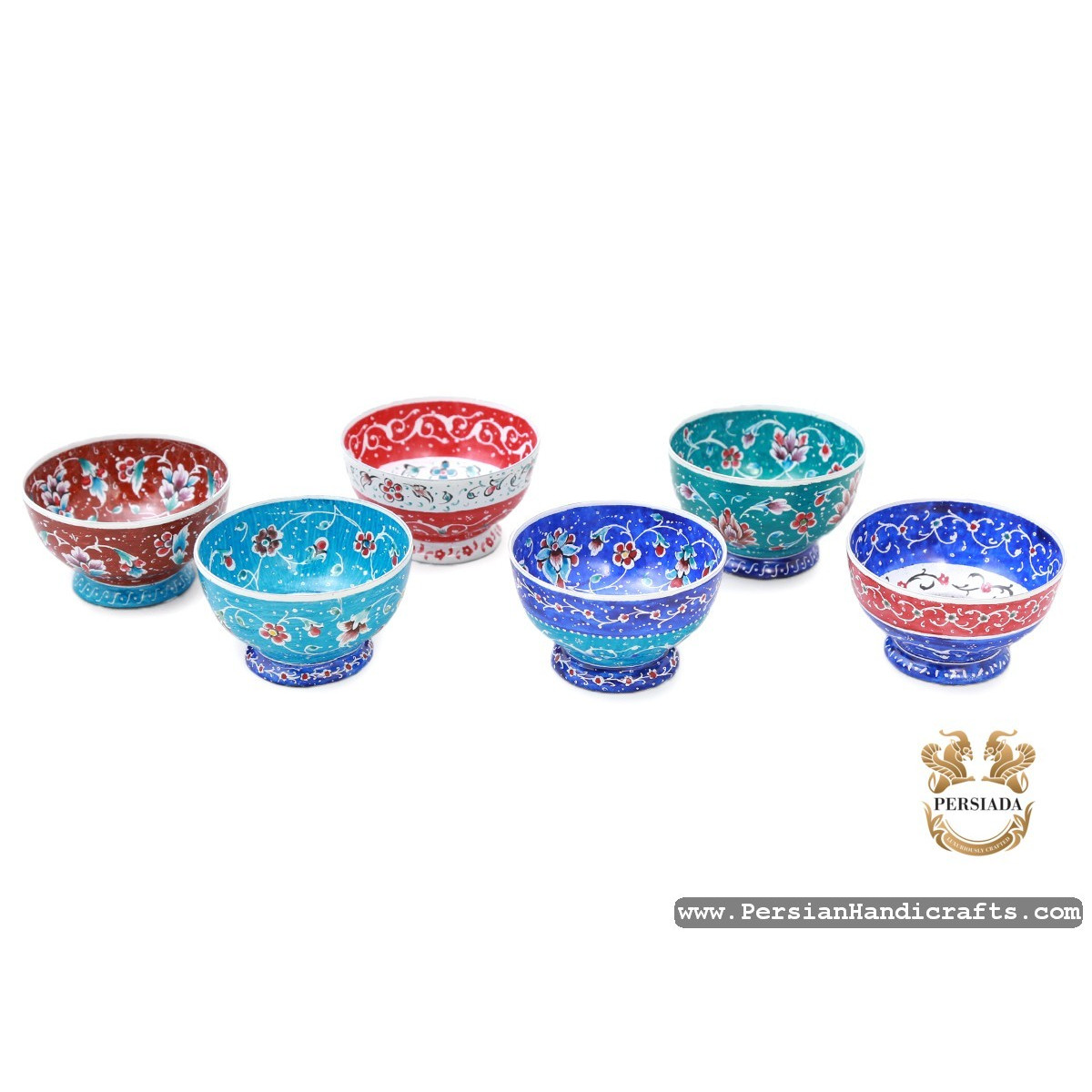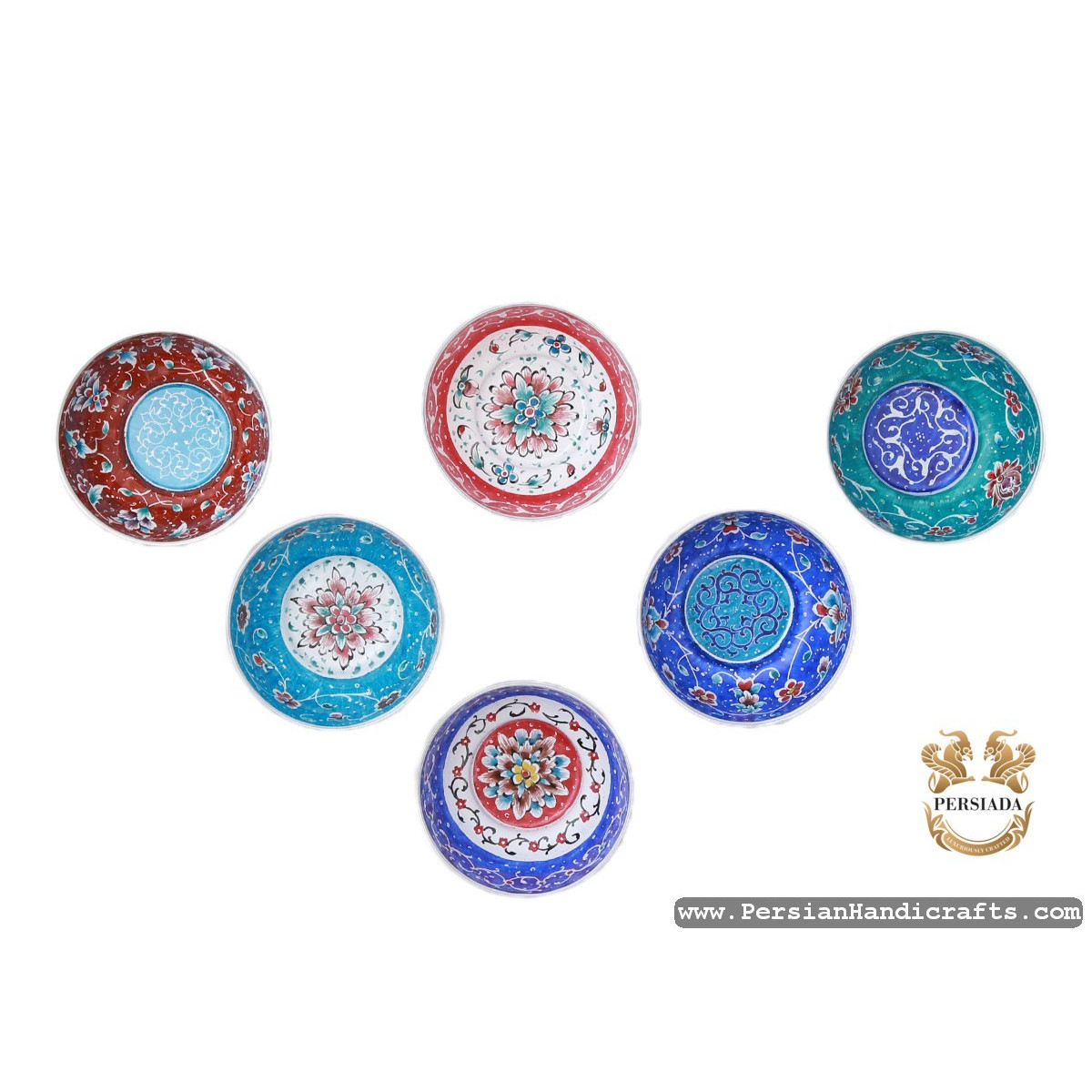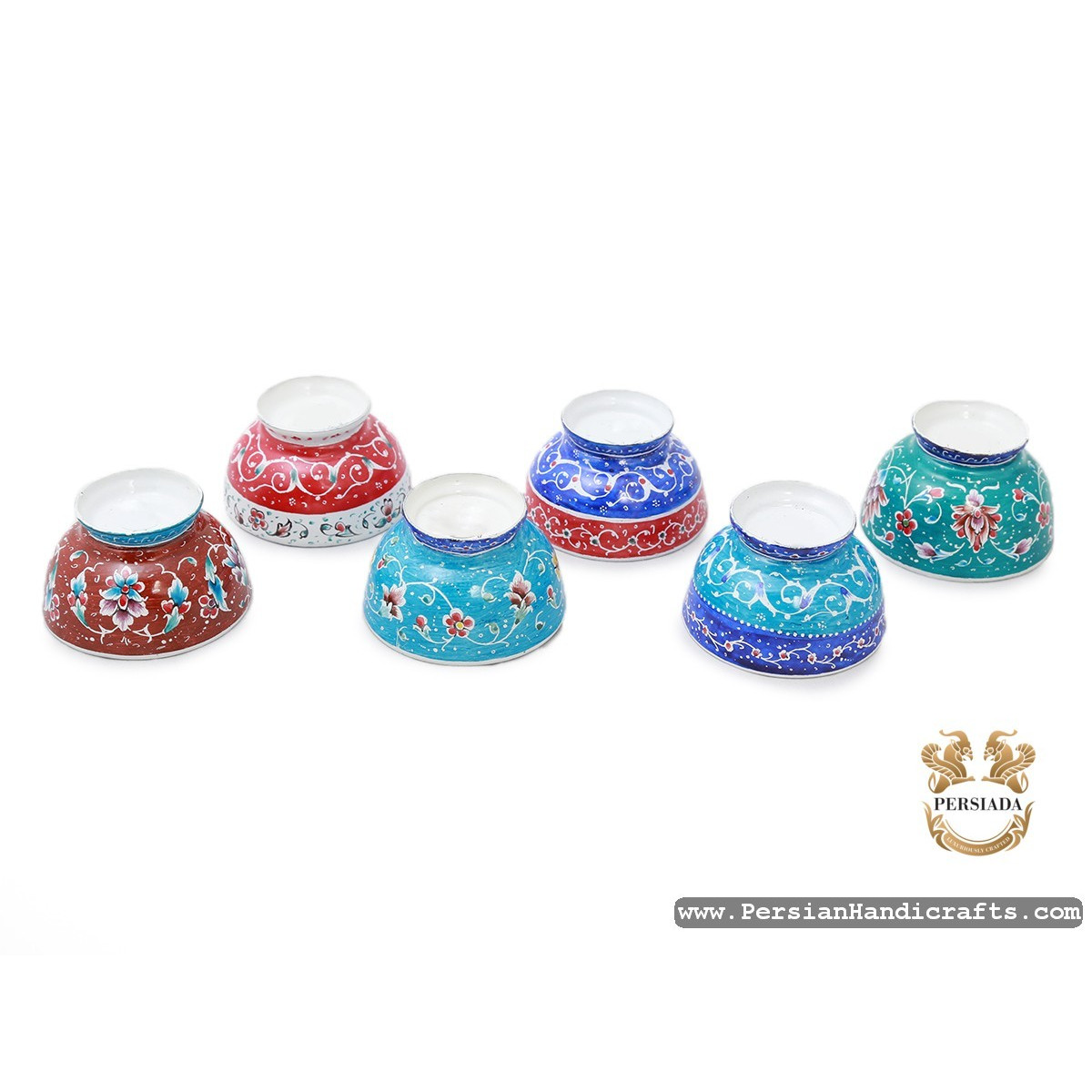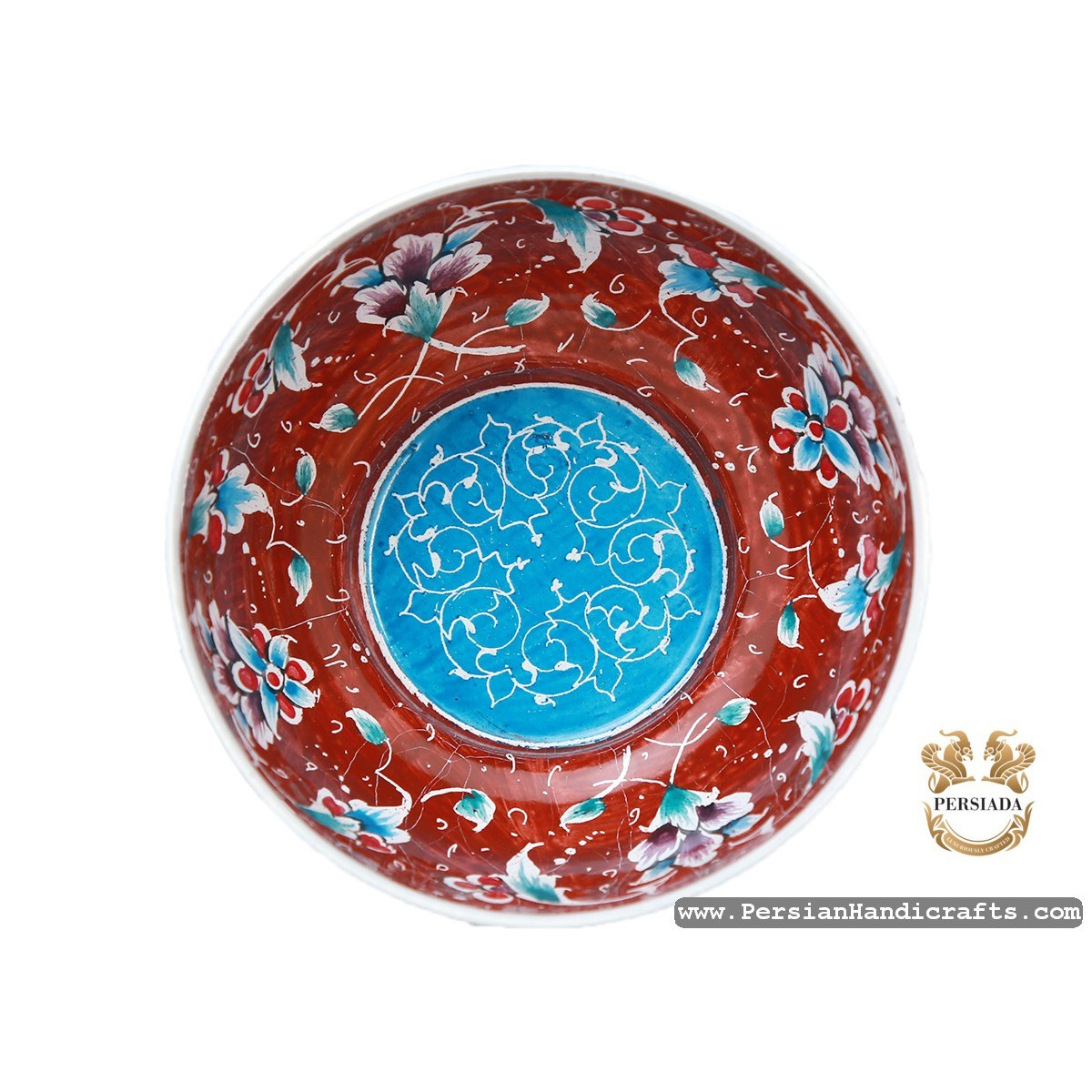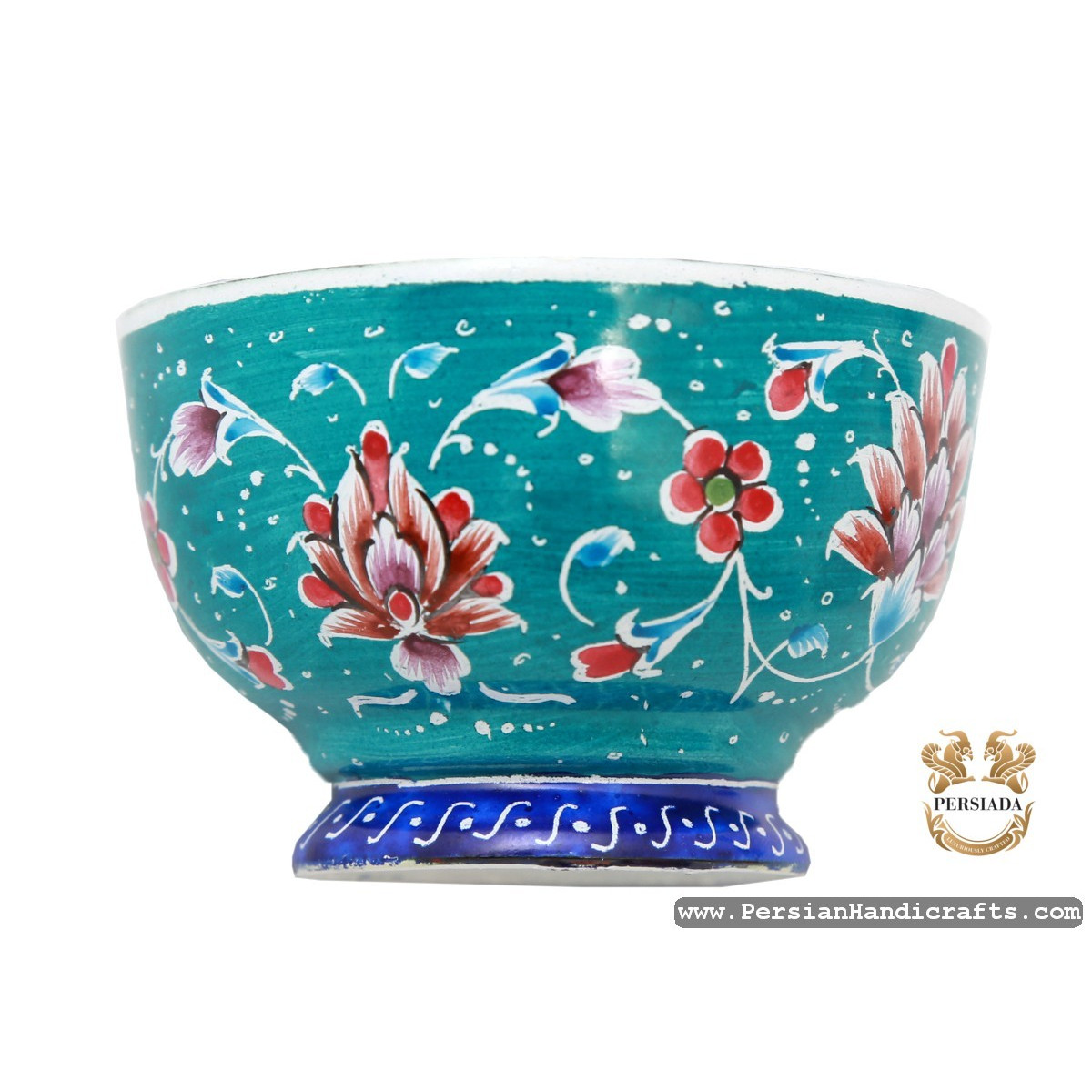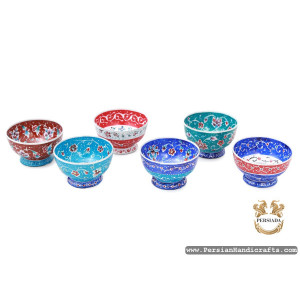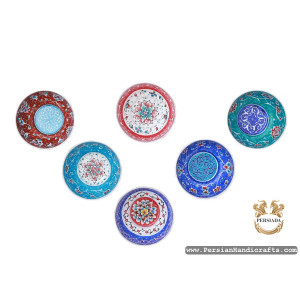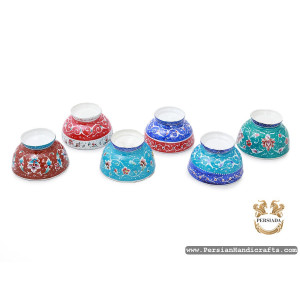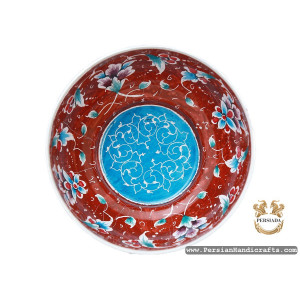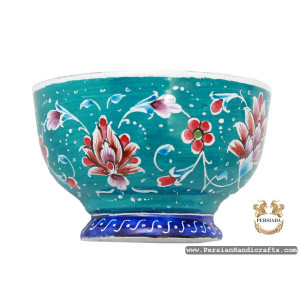 Haft Sin Bowl Set | Hand Painted Enamel Minakari | HE7102 | Persiada
Haft Sin is one of the customs of Nowruz with different Sins. These specific Haft Sin enamel bowls are made with hand painting high-quality copper. These unique enamel bowls have magnificent designs such as beautiful Khatai flowers and traditional brilliant colours azure blue, Turquoise blue, sky blue, red, and brown that show these different Sins in the best way.

➡️ What is Minakari the Persian Style Enamel Handpainting?
Minakari is the art of colouring and ornamenting the surface of copper by fusing brilliant colours that are decorated in intricate designs. Usually, copper is chosen and shaped by an expert coppersmith.
The patterns of Iranian enamel work is traditional designs depending on the taste of the artist. It is then outlined by the engraver to make the enamel adhere firmly to the metal.
Enameller brushes the ornament on the engraved design with unique colours called Mina in azure, red, green, yellow, blue etc. A single piece of Mina passes through many bands before it reaches completion.
The body is covered with a white glaze using the dipping technique & heated at a maximum temperature of 750°C. The body is recoated with a higher quality glaze & reheated 3 to 4 times.
Enamel working and baked-coating are one of the distinguished courses of art in Isfahan.
Crafts Details
Size
Diameter: 6.5 cm Height: 4 cm
Weight
52 gr
Material
Glazed Hand Painting on Copper Dish
Usage
Haft Sin Bowl Set, Decorative Crafts, Persian Gift
Originate
Handmade in Isfahan / Persia (Iran)
Approx Delivery Times for Economy Shipping:
United States & Canada: 10 to 14 Days
Europe: 2 to 5 Days
Asia & Australia: 15 to 20 Days
Approx Delivery Times for Express International Shipping:
Europe: 2 Business Days
The United States, Canada, Asia & Australia: Upto 5 Business days

Stock:

In Stock

Model:

HE7102

Persiada
Share it with your Friends