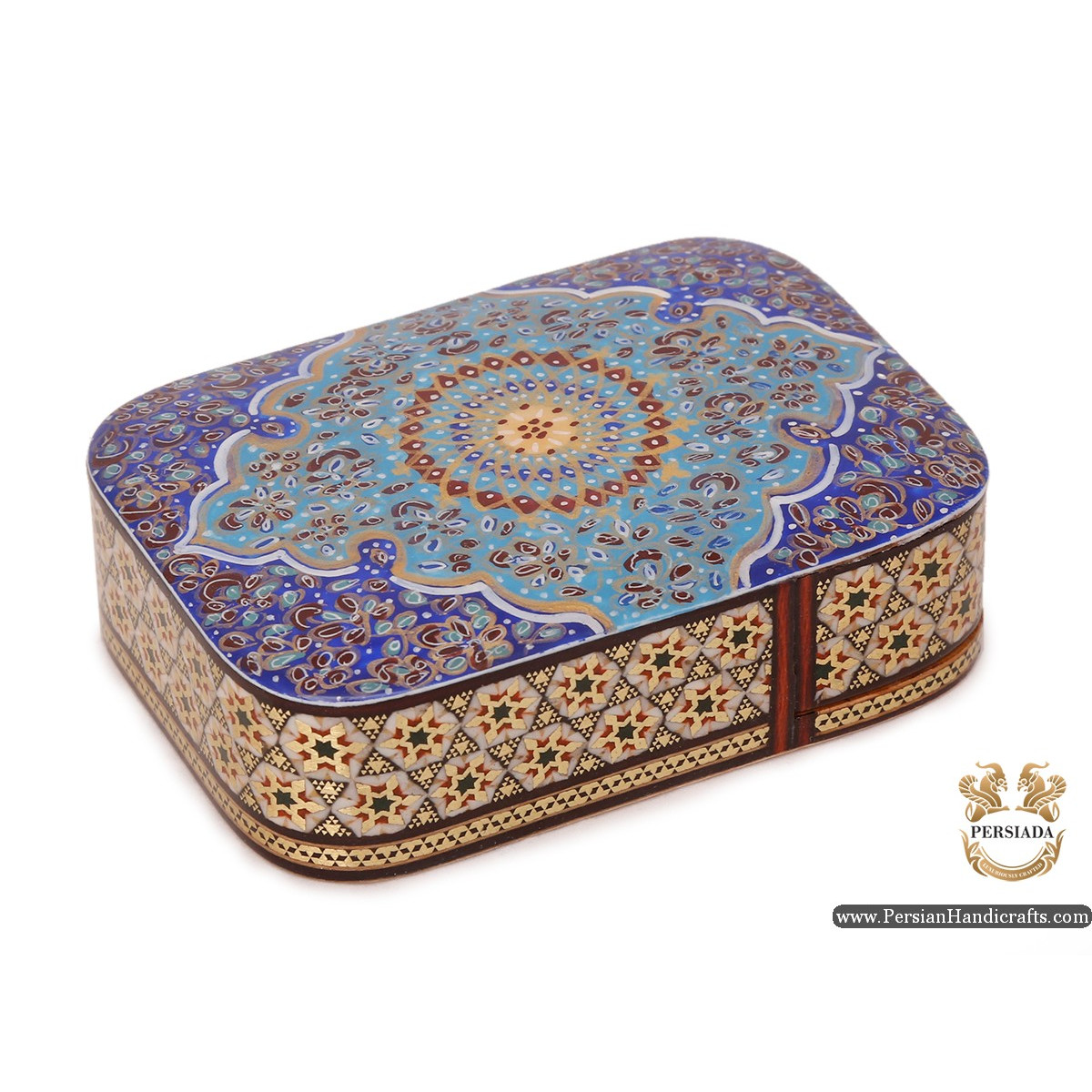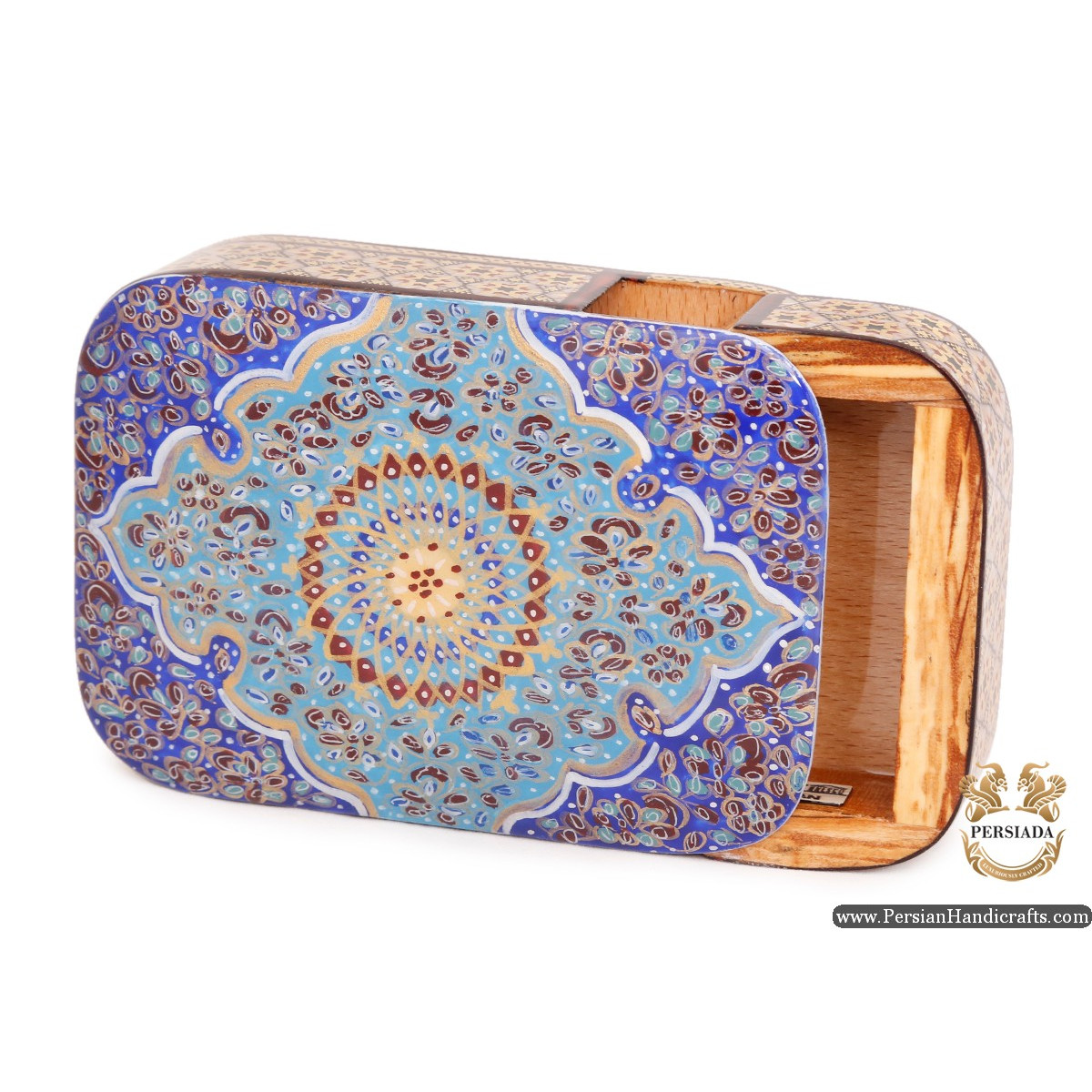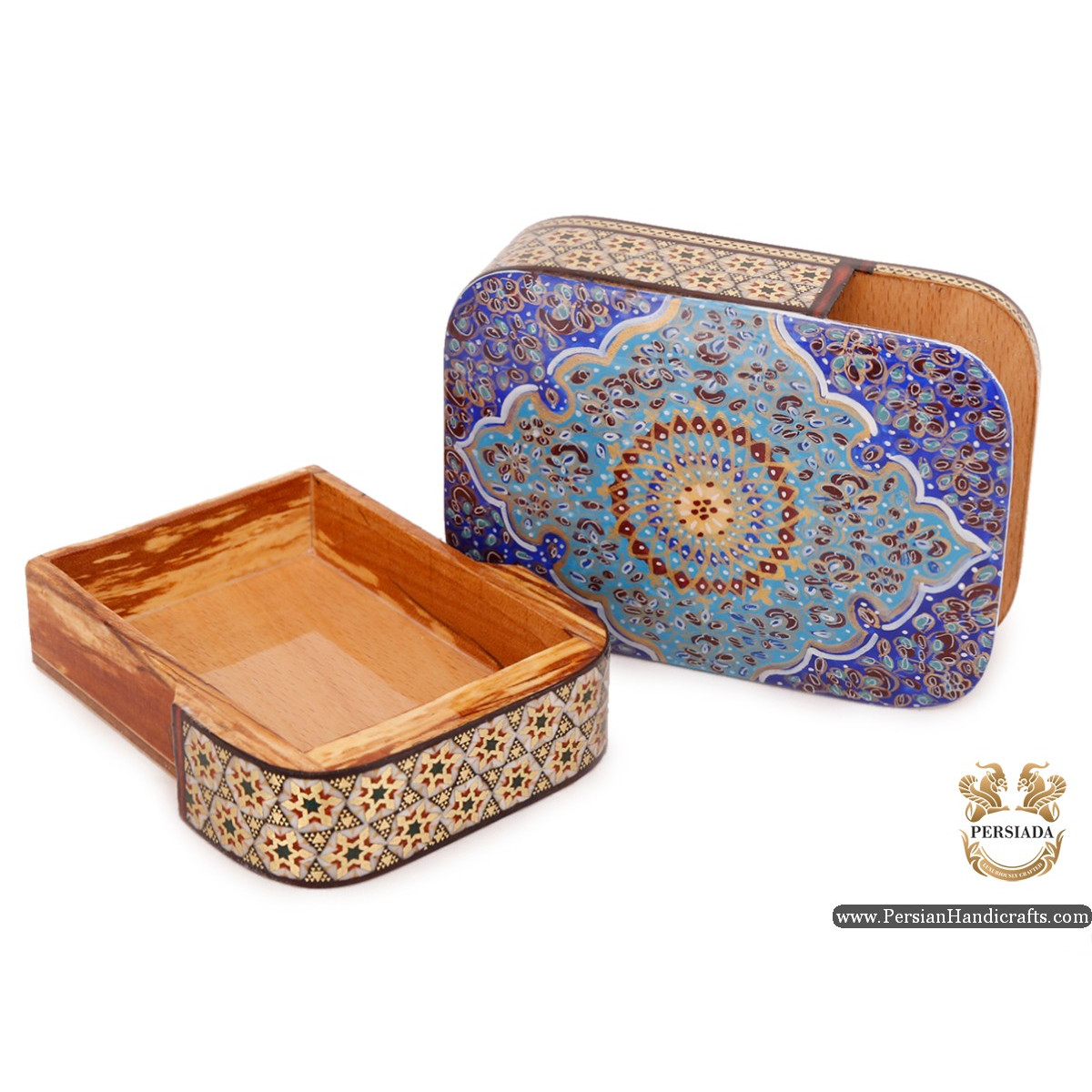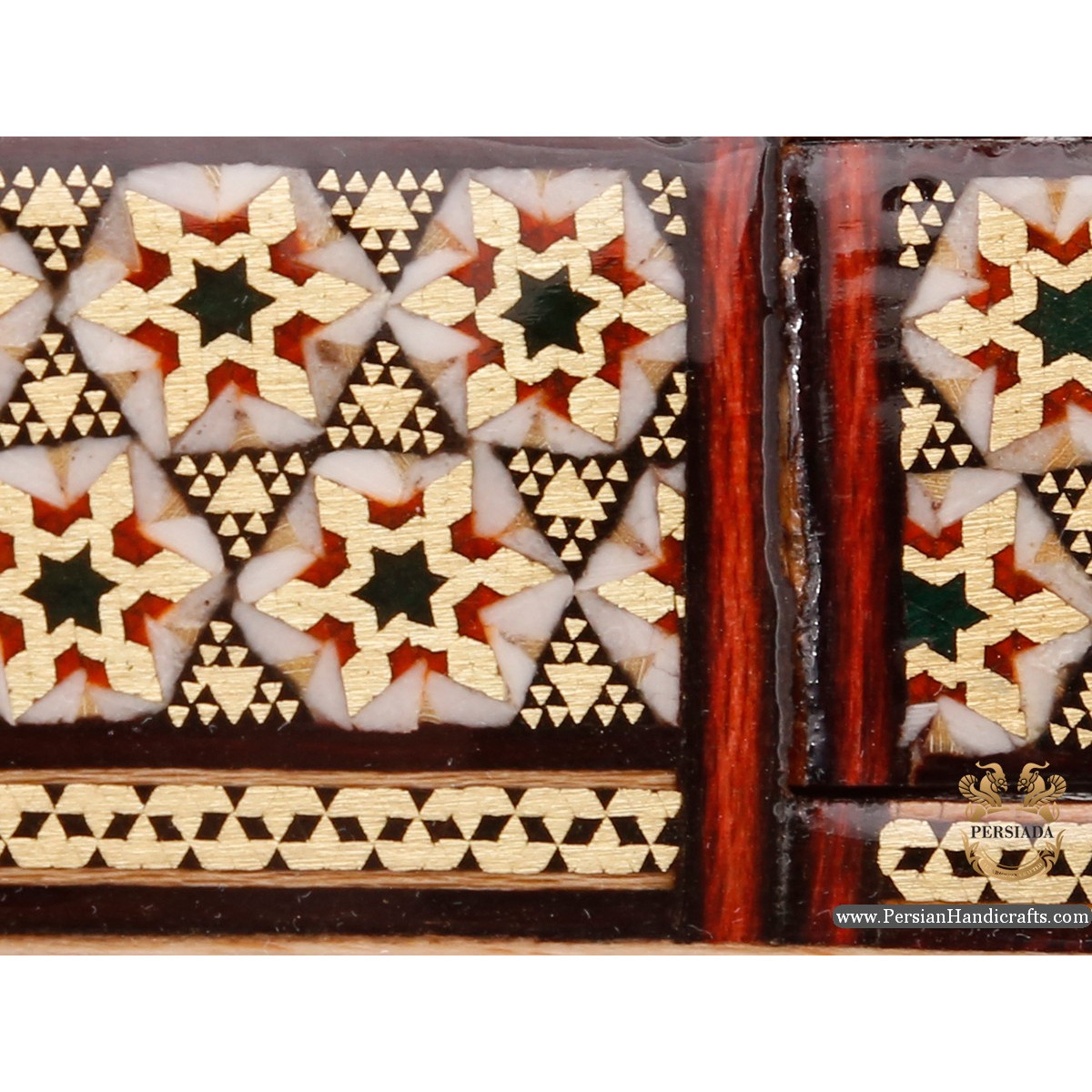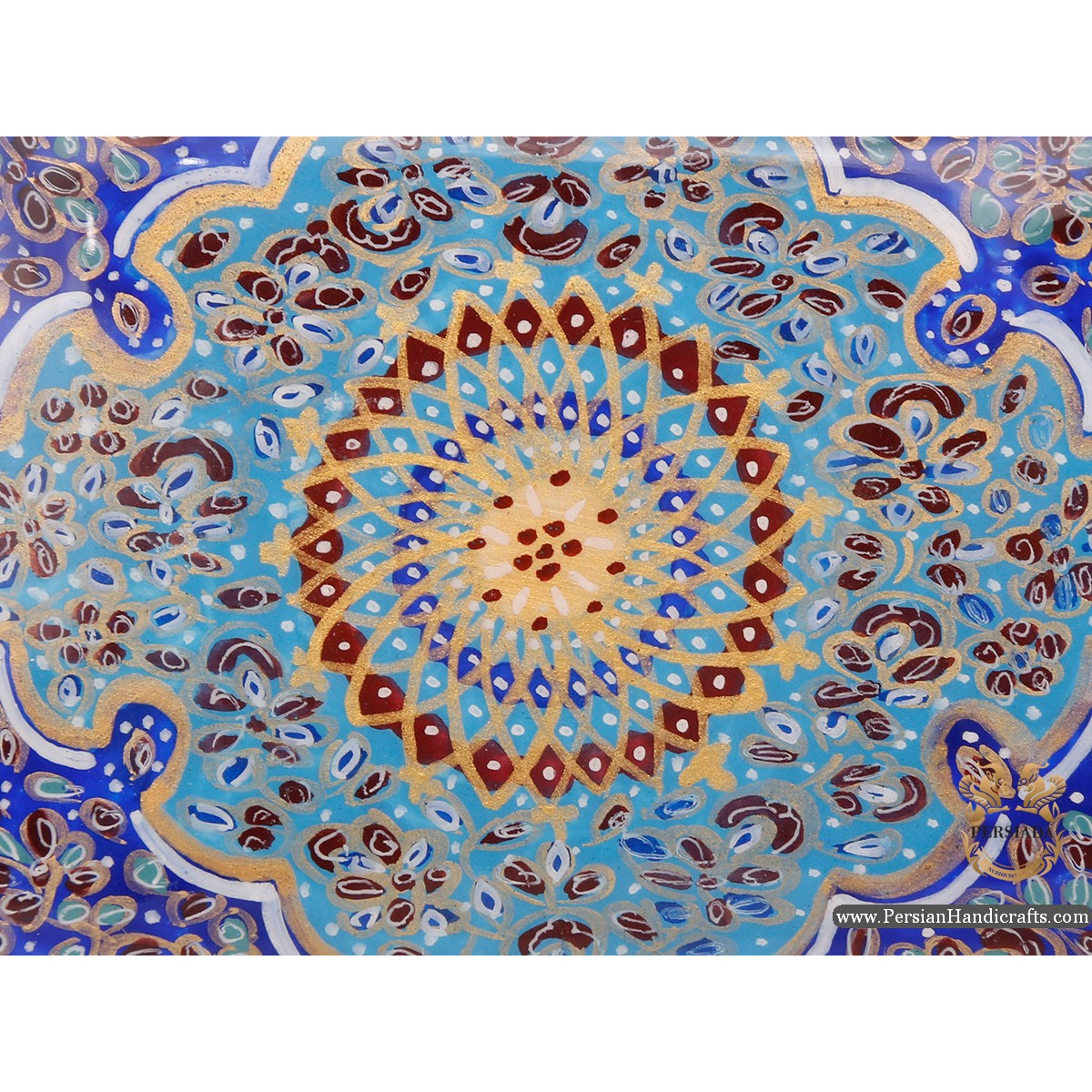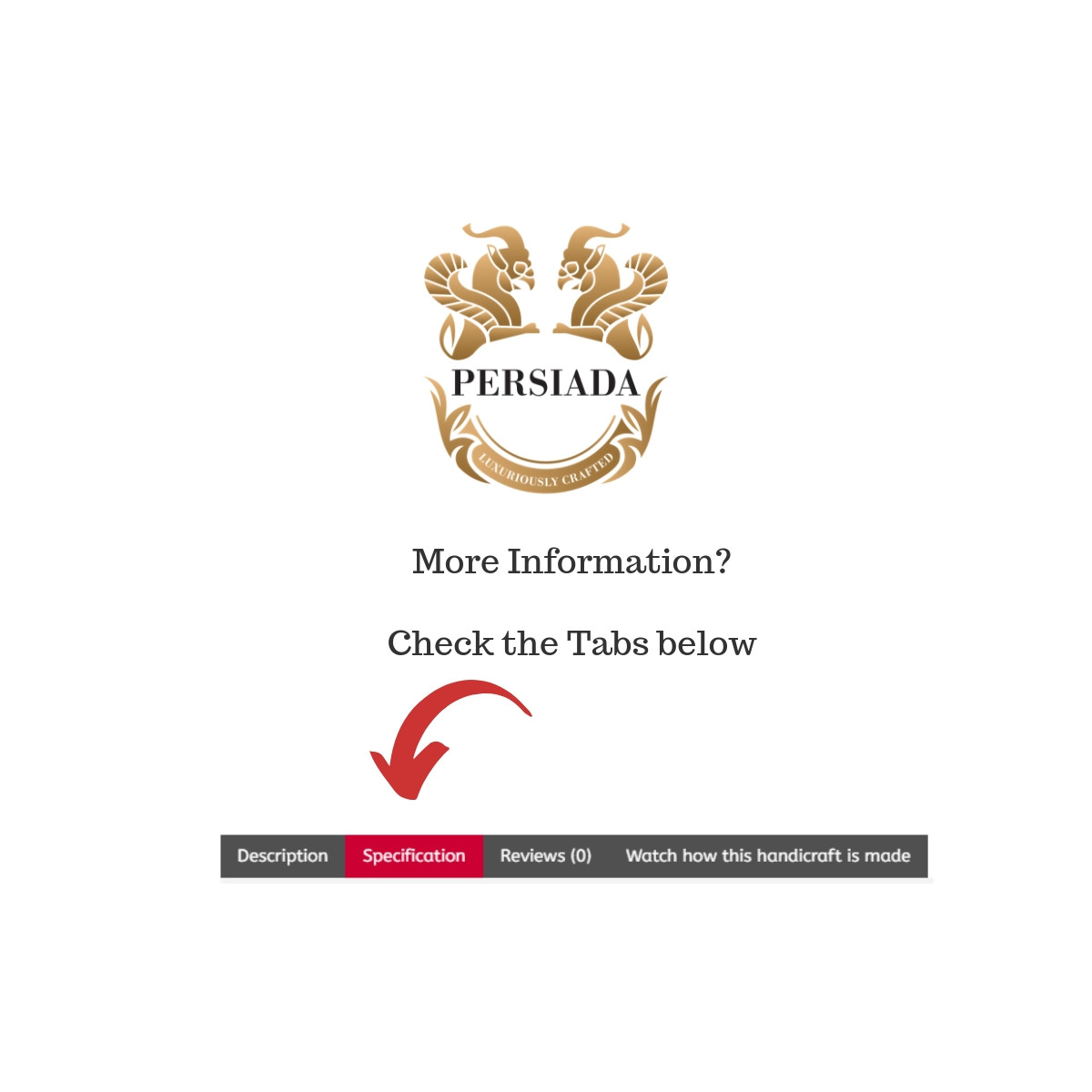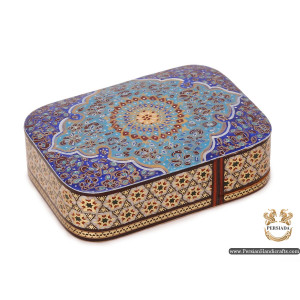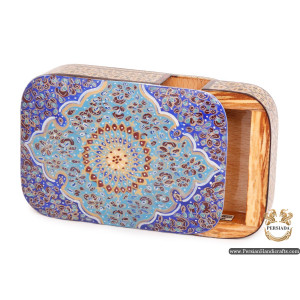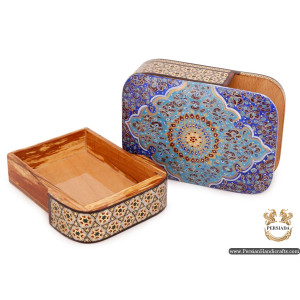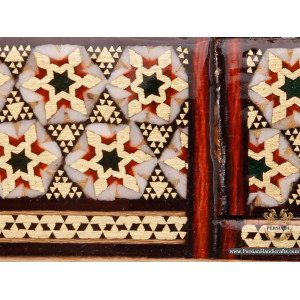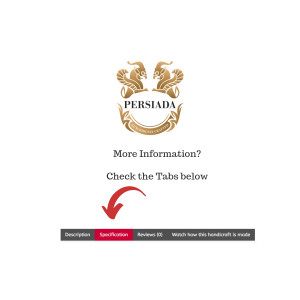 Slide in Box | Miniature Khatam Marquetry | Persiada HKH6105
This little sliding Khatamkari Box covered by Bluish Tazhib at the top and Stars Shape Khatam around can be used for Jewellery or business cards.
➡️ What is Khatamkari the Persian Style Marquetry?

Khatamkari (Persian Marquetry) is the incrustation pattern, generally star-shaped, with thin sticks of beech or Ziziphus wood, brass for golden parts and camel bones for white parts.
The Sticks are assembled in triangular beams and glued to create a cylinder. The cross-section is now a six-branch star which is cut, compressed and dried between two wooden plates, before being sliced for the last time, in 1 mm wide sections.
These sections are then plated and glued on the surface to be decorated before the shiny finish is applied.
Crafts Details
Size
Max Length: 14 cm Max Width: 9 cm Max Height: 3.5 cm
Material
thin sticks of wood, copper (for golden parts), camel bones (white parts)
Usage
Slide-in Box, Jewellery Box, Mini Storage, Decorative Crafts, Persian Gift
Originate
Handmade in Isfahan / Persia (Iran)
Approx Delivery Times for Economy Shipping:
United States & Canada: 10 to 14 Days
Europe: 2 to 5 Days
Asia & Australia: 15 to 20 Days
Approx Delivery Times for Express International Shipping:
Europe: 2 Business Days
The United States, Canada, Asia & Australia: Upto 5 Business days

Stock:

In Stock

Model:

HKH6105

Persis Crafts
Share it with your Friends