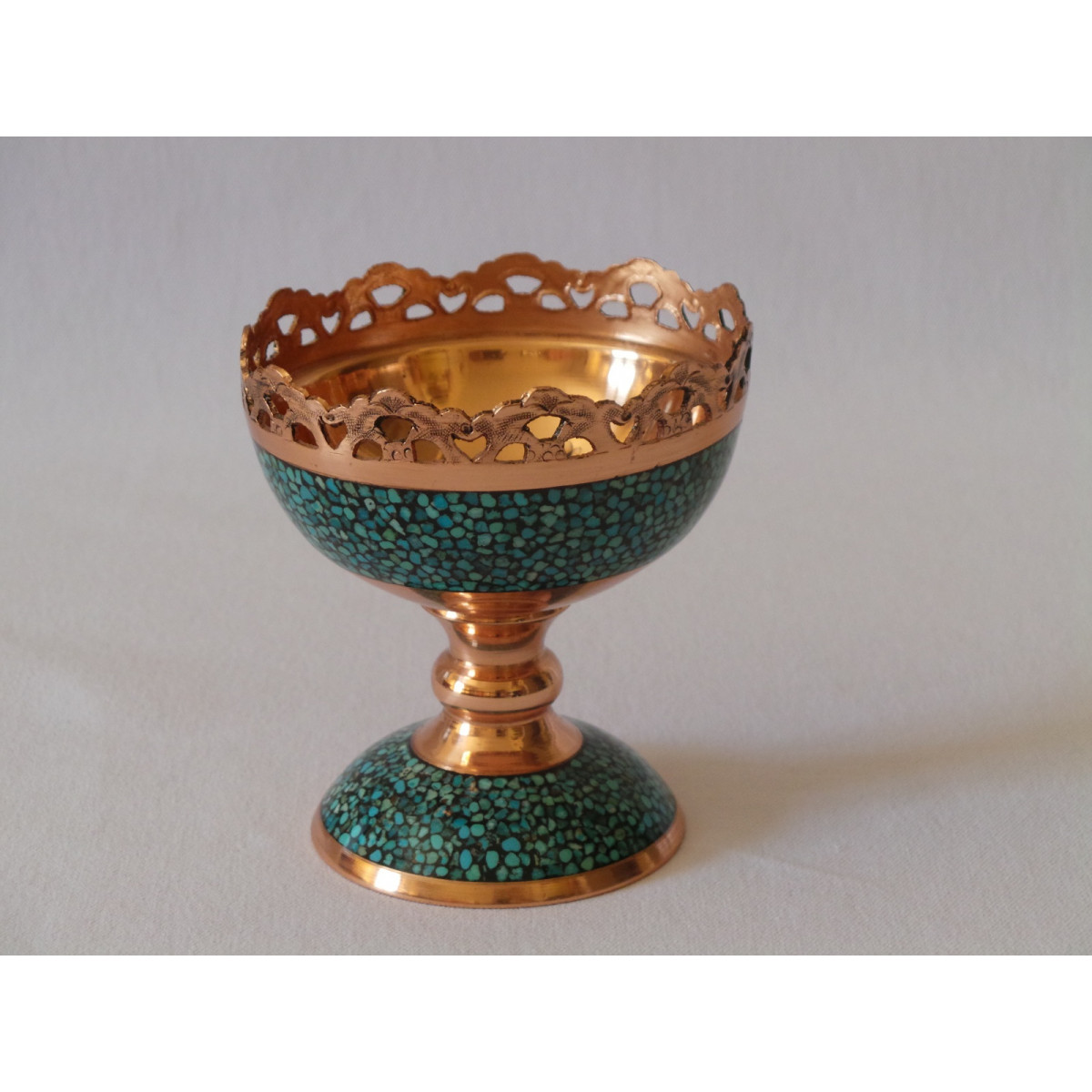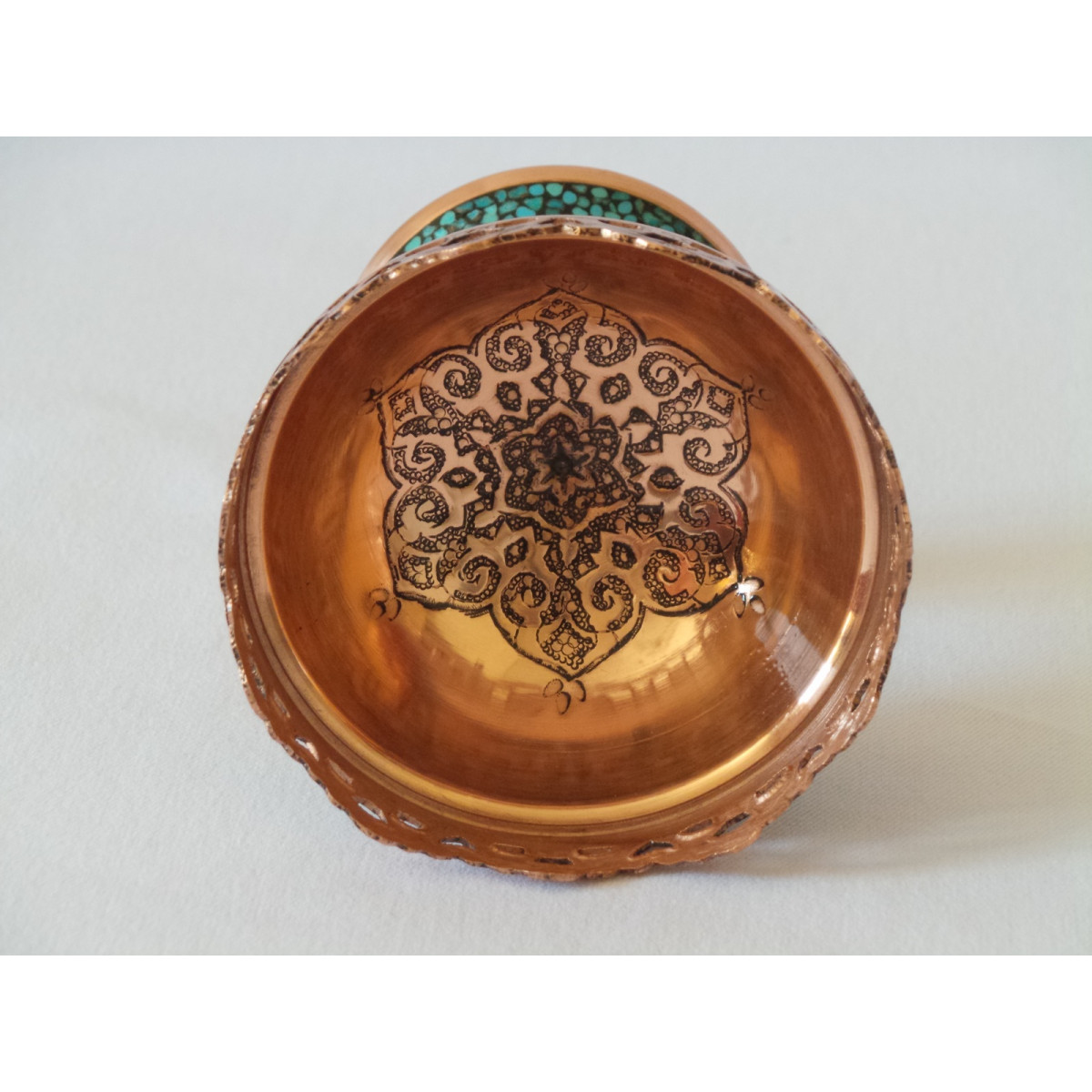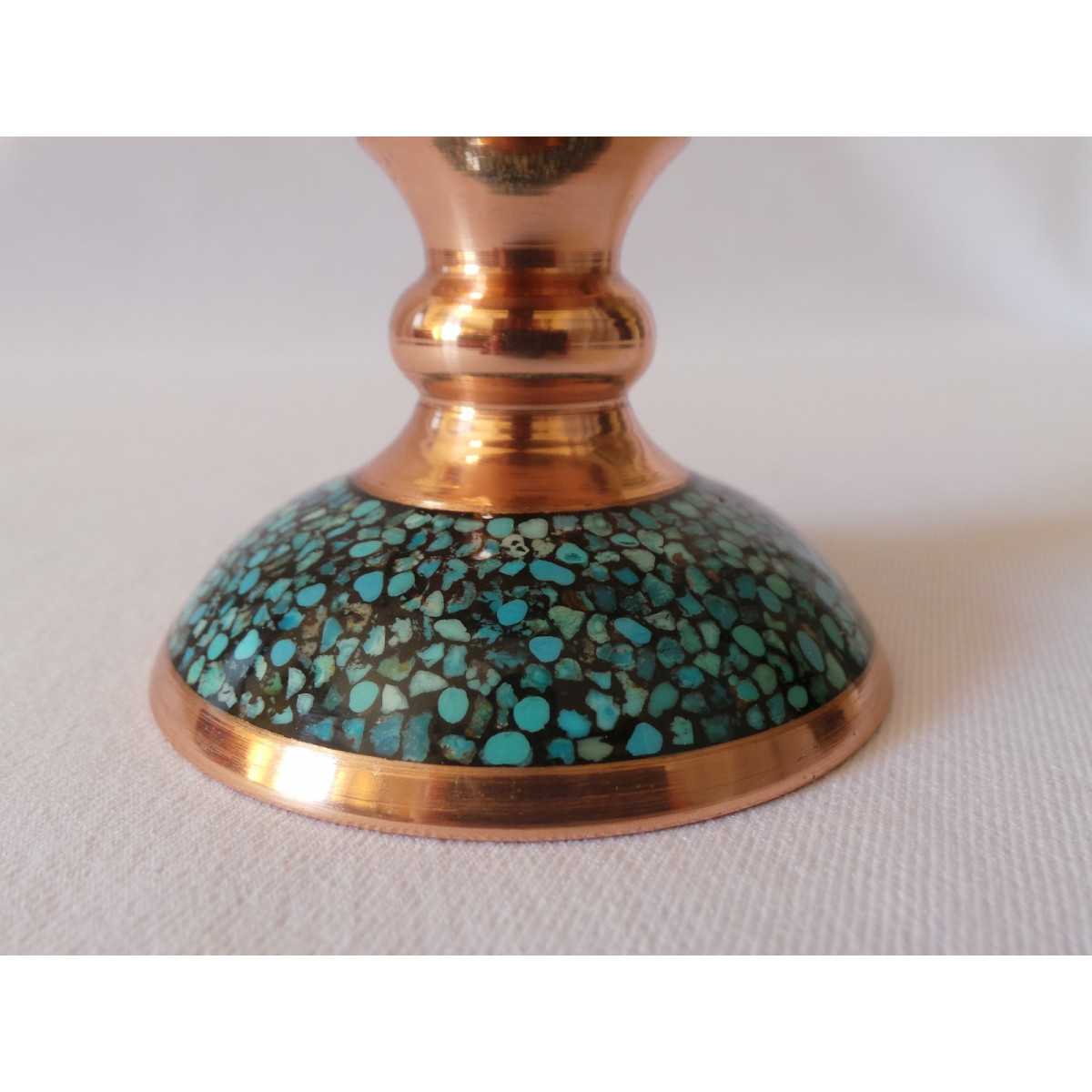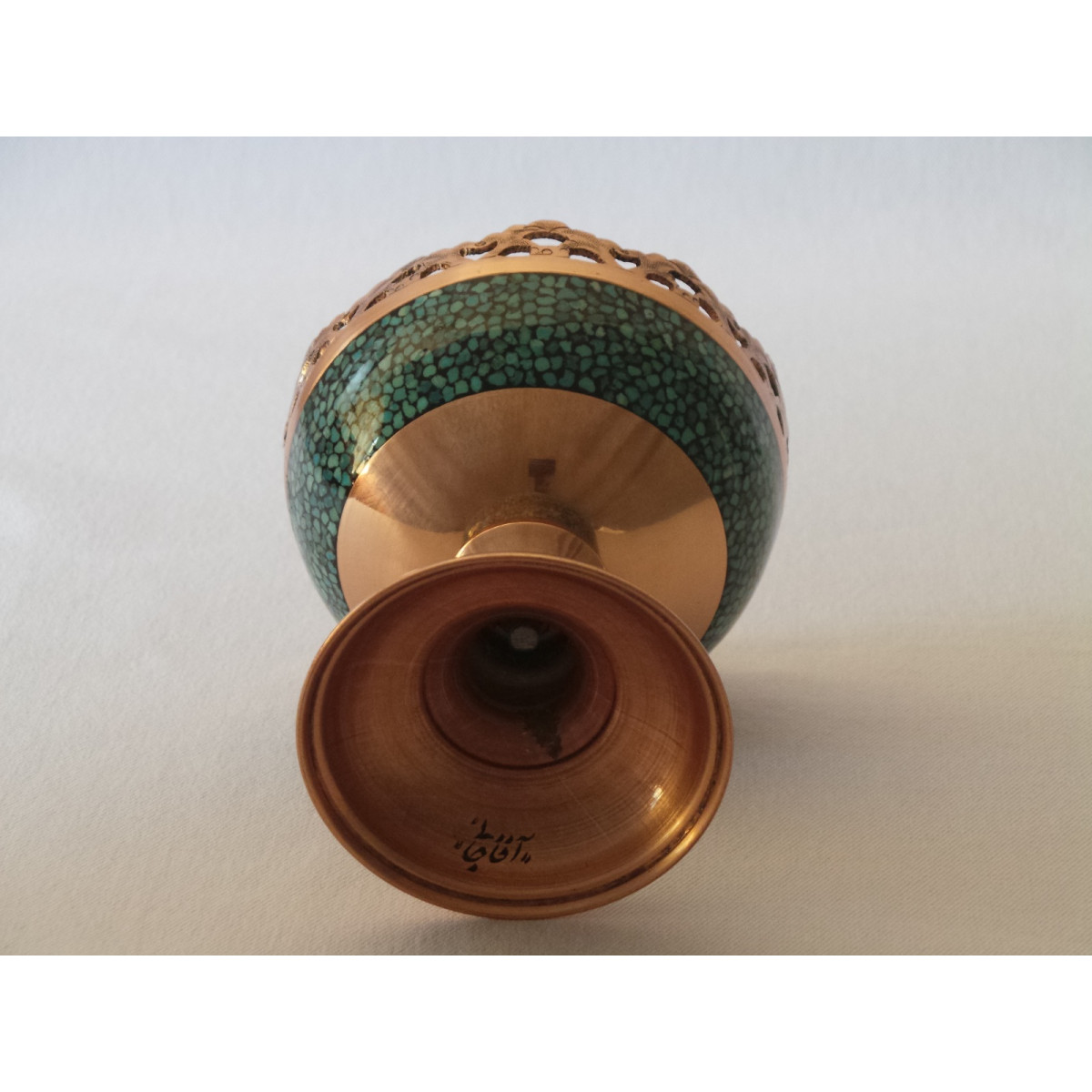 LUX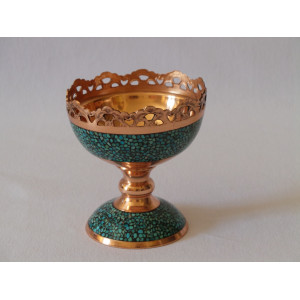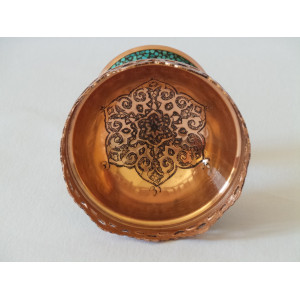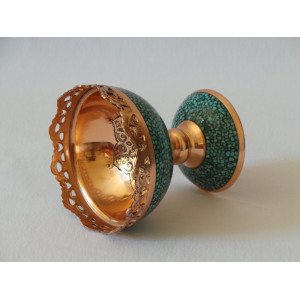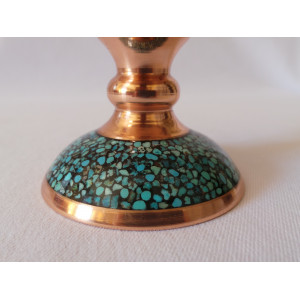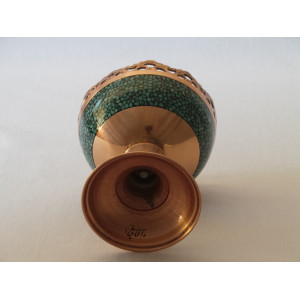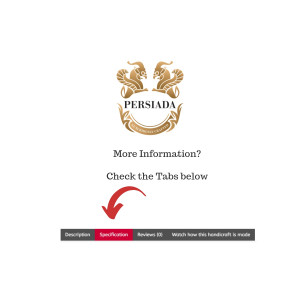 Turquoise Stone & Copper Pedestal Candy/Nuts Bowl Dish - HTI2012 | Persiada
Turquoise Inlaying or Firoozeh Koobi both on jewellery and containers include a copper, brass, silver, nickel or bronze object on parts of the surface of which small pieces of turquoise are set in mosaic fashion thus giving the object a special glamour. The production of Turquoise Inlaying includes two general stages:
Goldsmith is making and preparation of the object intended for Turquoise Inlaying using one of the metals indicated above.

Turquoise Inlaying correct placement of turquoise chips on the metal so that it is strong enough and the chips do not come off while burnishing the work.
Crafts Details
Size
Max Height: 10.5cm Max Diameter: 10cm
Weight
325 gr
Material
Turquoise Stone Inlaying on Copper Bowl Dish
Usage
Pedestal Candy Dish , Nuts Bowl, Decorative Crafts, Persian Gift
Originate
Handmade in Isfahan / Persia (Iran)
Approx Delivery Times for Economy Shipping:
United States & Canada: 10 to 14 Days
Europe: 2 to 5 Days
Asia & Australia: 15 to 20 Days
Approx Delivery Times for Express International Shipping:
Europe: 2 Business Days
The United States, Canada, Asia & Australia: Upto 5 Business days

Stock:

In Stock

Model:

HTI2012

Persis Crafts
Share it with your Friends



Watch how this crafts is made