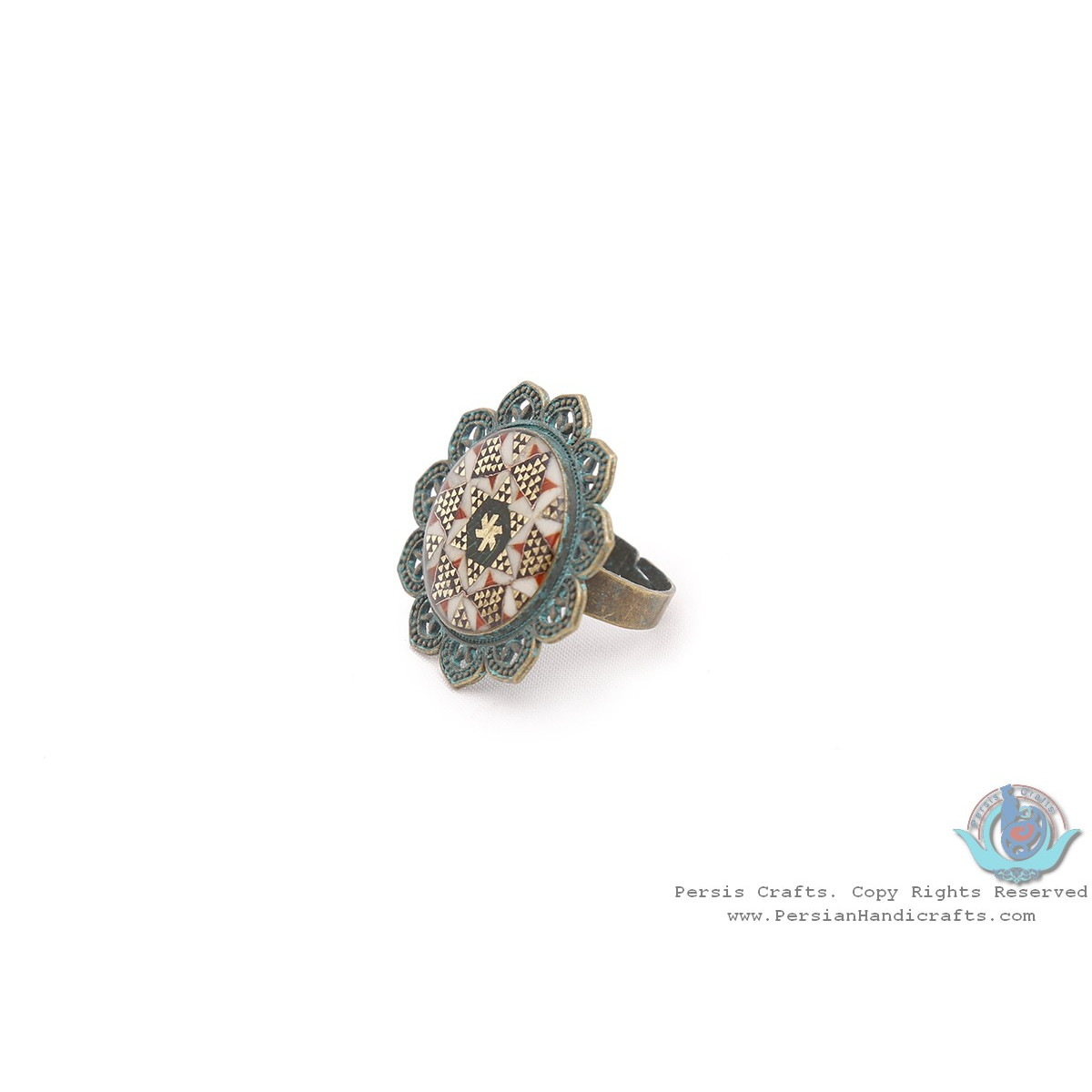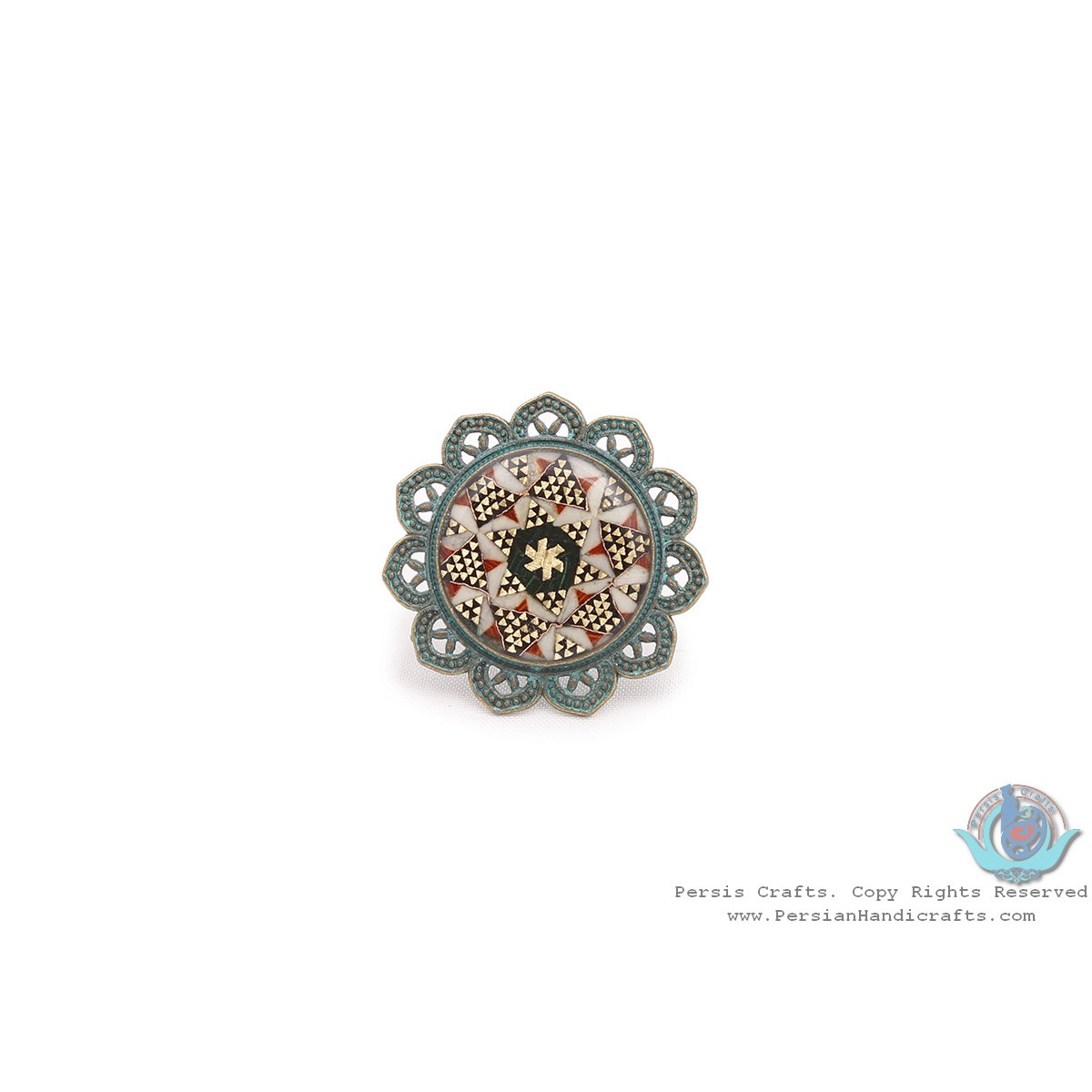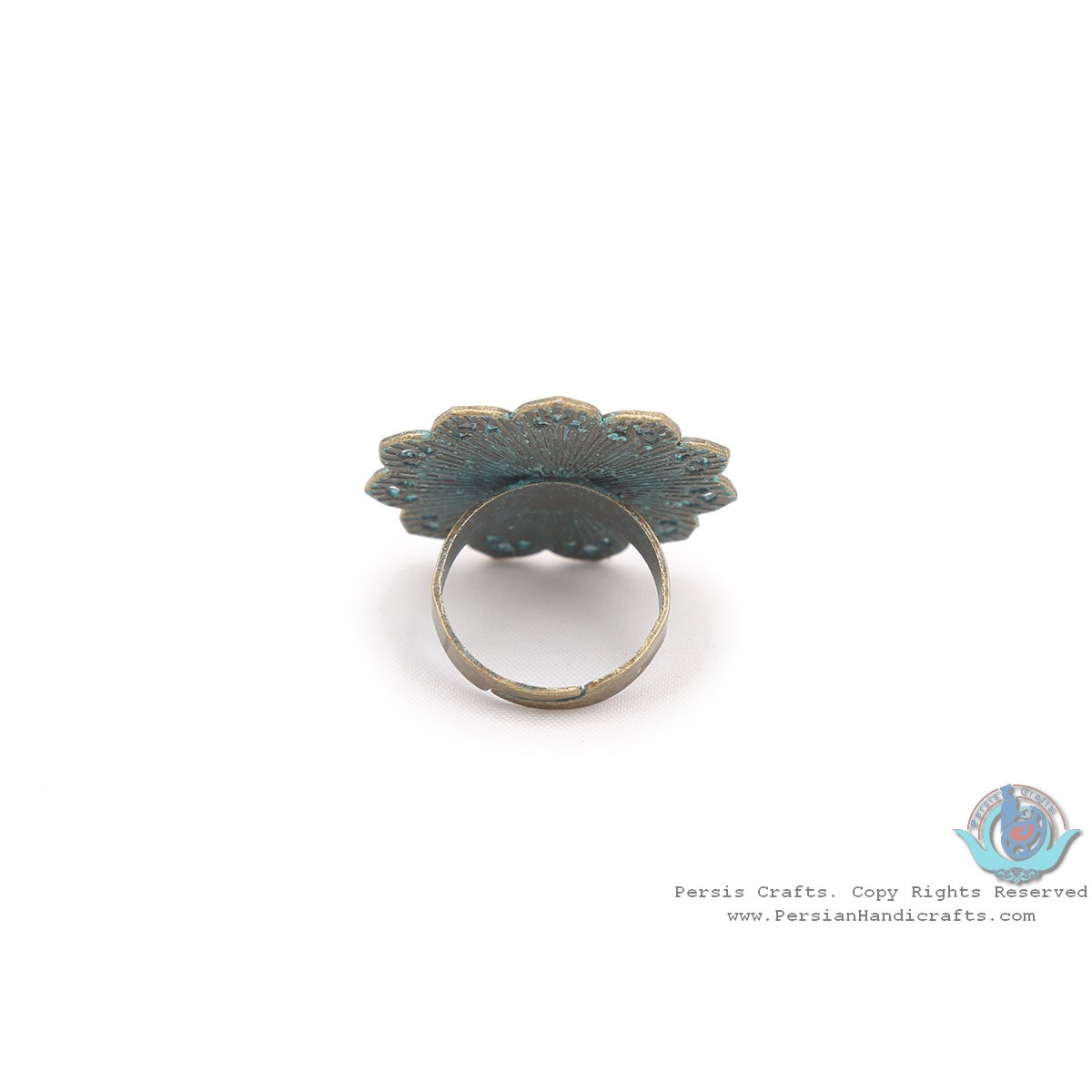 Sold | ReOrder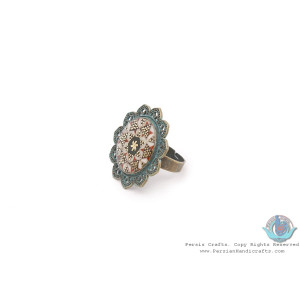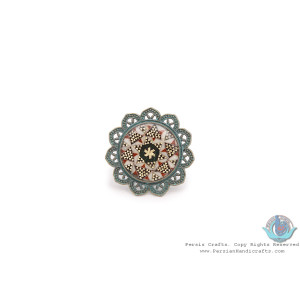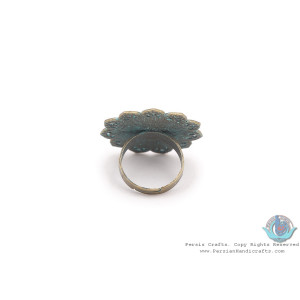 Brass & Khatam on Sun Shape Top Adjustable Ring - HA3909 | Persiada
Meenakari (Minakari) is the art of colouring and ornamenting the surface of metals by fusing over it brilliant colours that are decorated in an intricate design. Mina is the feminine form of Minoo in Persian, meaning heaven. Mina refers to the Azure colour of heaven. Enamel working and decorating metals with colourful and baked coats is one of the distinguished courses of art in Isfahan. Mina is defined as some sort of glass-like coloured coat which can be stabilised by heat on different metals particularly copper. Although this course is of abundant use industrially for producing metal and hygienic dishes, it has been paid high attention by painters, goldsmiths and metal engravers since long times ago. In the world, it is categorised into three kinds of Painting enamel, Charkhaneh or chess like enamel, Cavity enamel.

Crafts Details
Size
Max Diameter: 3 cm
Weight
10 gr
Material
Brass, Khatam
Usage
Ring, Persian Gift
Originate
Handmade in Esfahan/Persia (Iran)
Approx Delivery Times for Economy Shipping:
United States & Canada: 35 to 45 Days
Europe: 20 to 30 Days
Asia & Australia: 35 to 45 Days
Stock:

Sold | ReOrder

Model:

HA3909
Persis Crafts
SHIP Next Business Day
You will receive a Track & Trace Link.
10% OFF to welcome Newcomers
Enter "NEW10" at checkout for an instant discount.