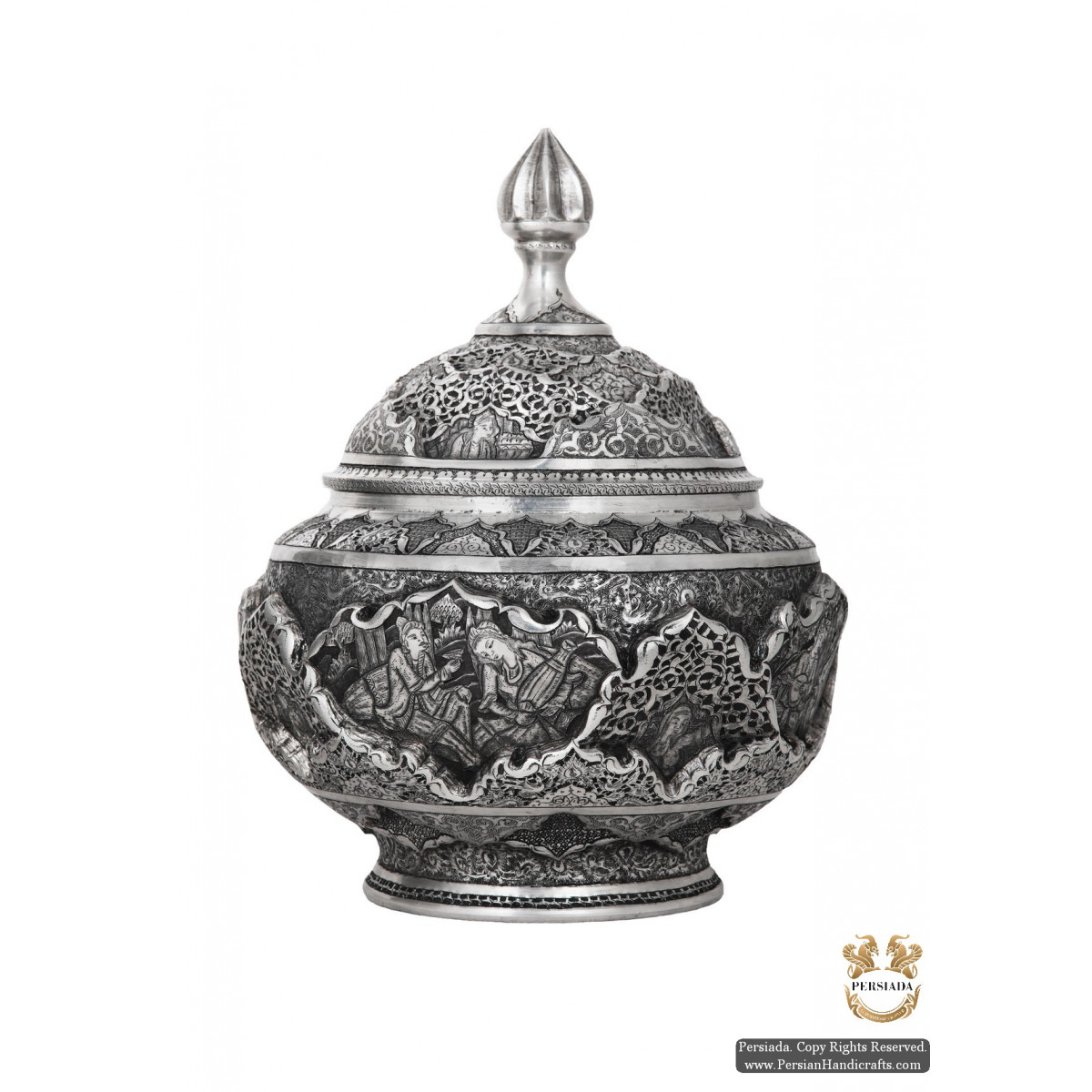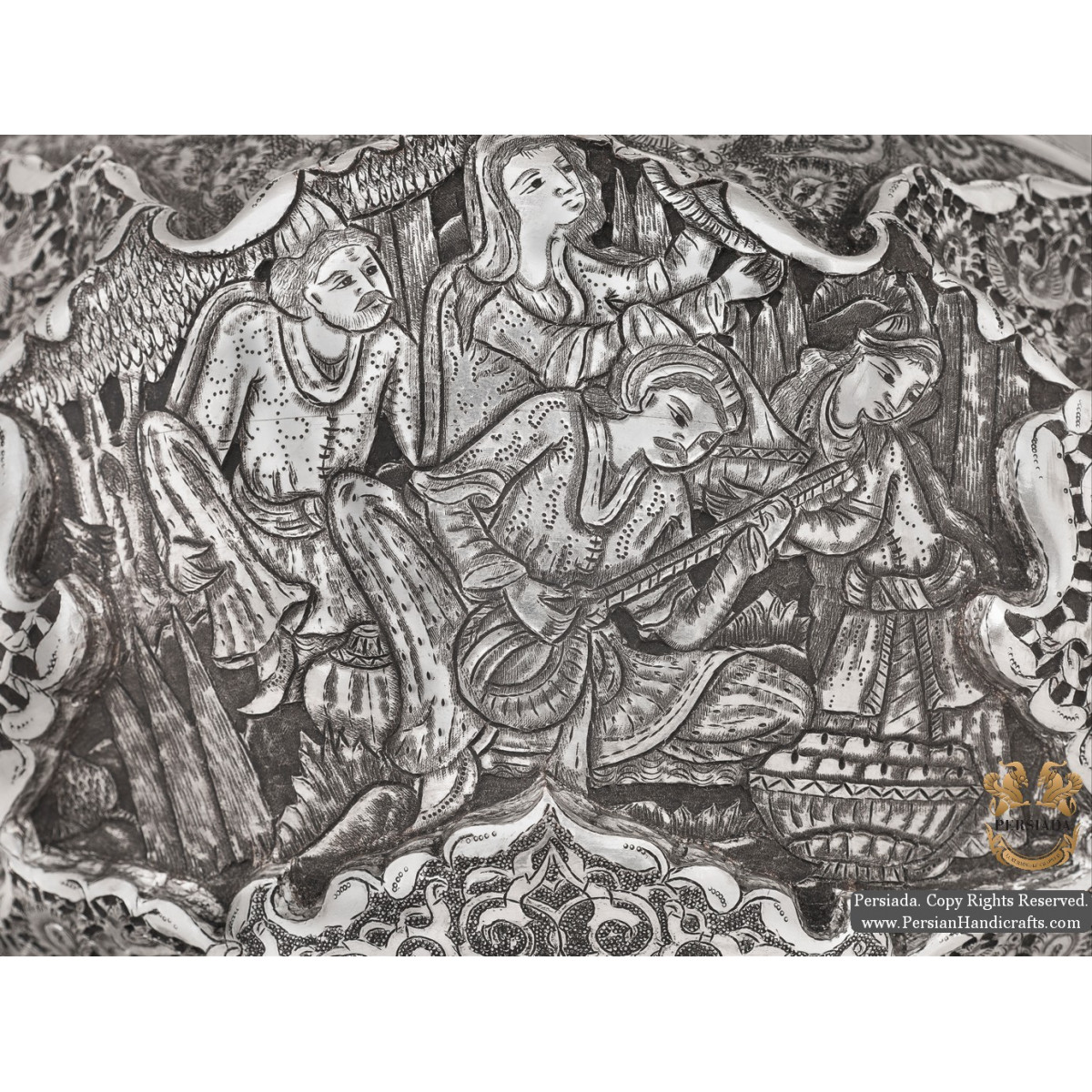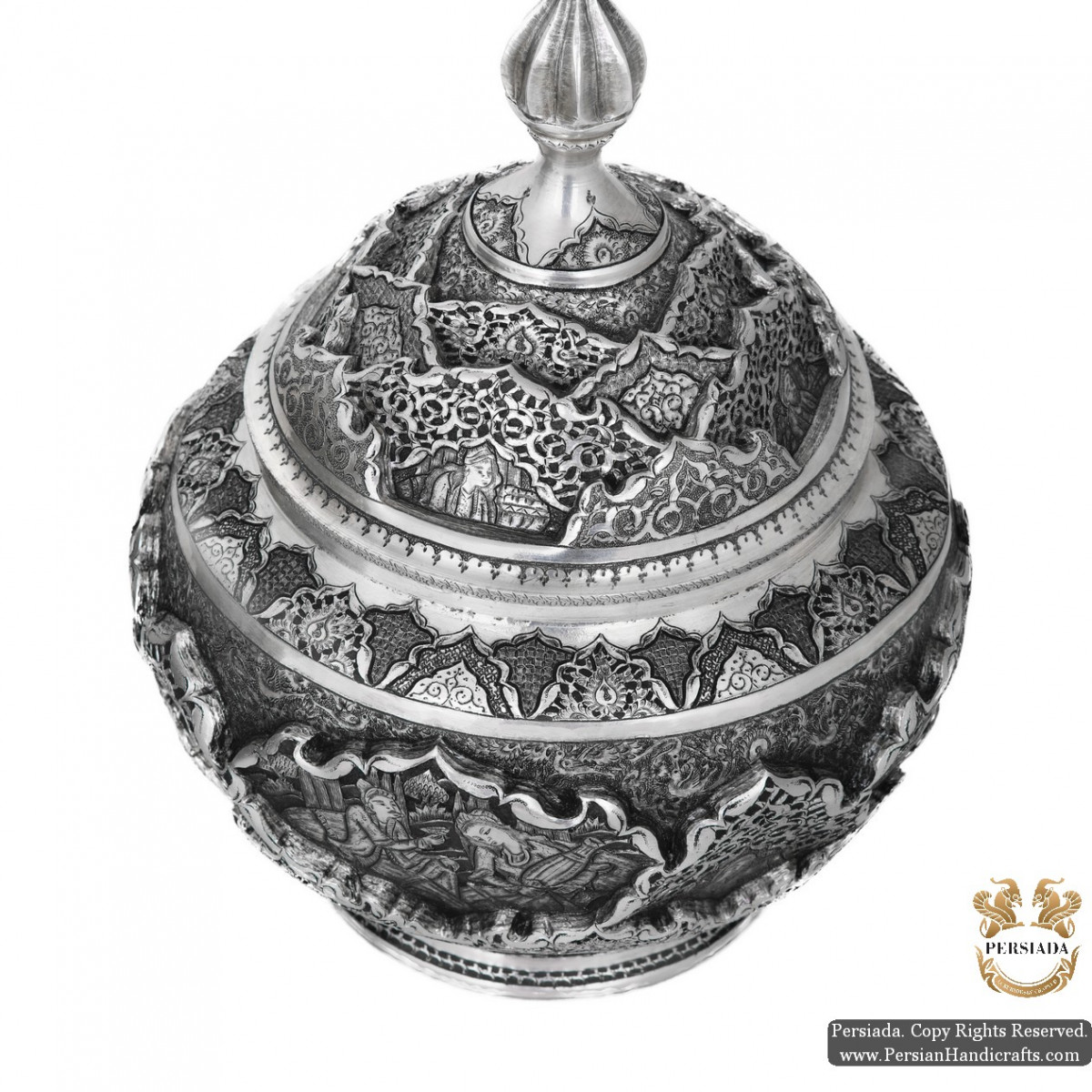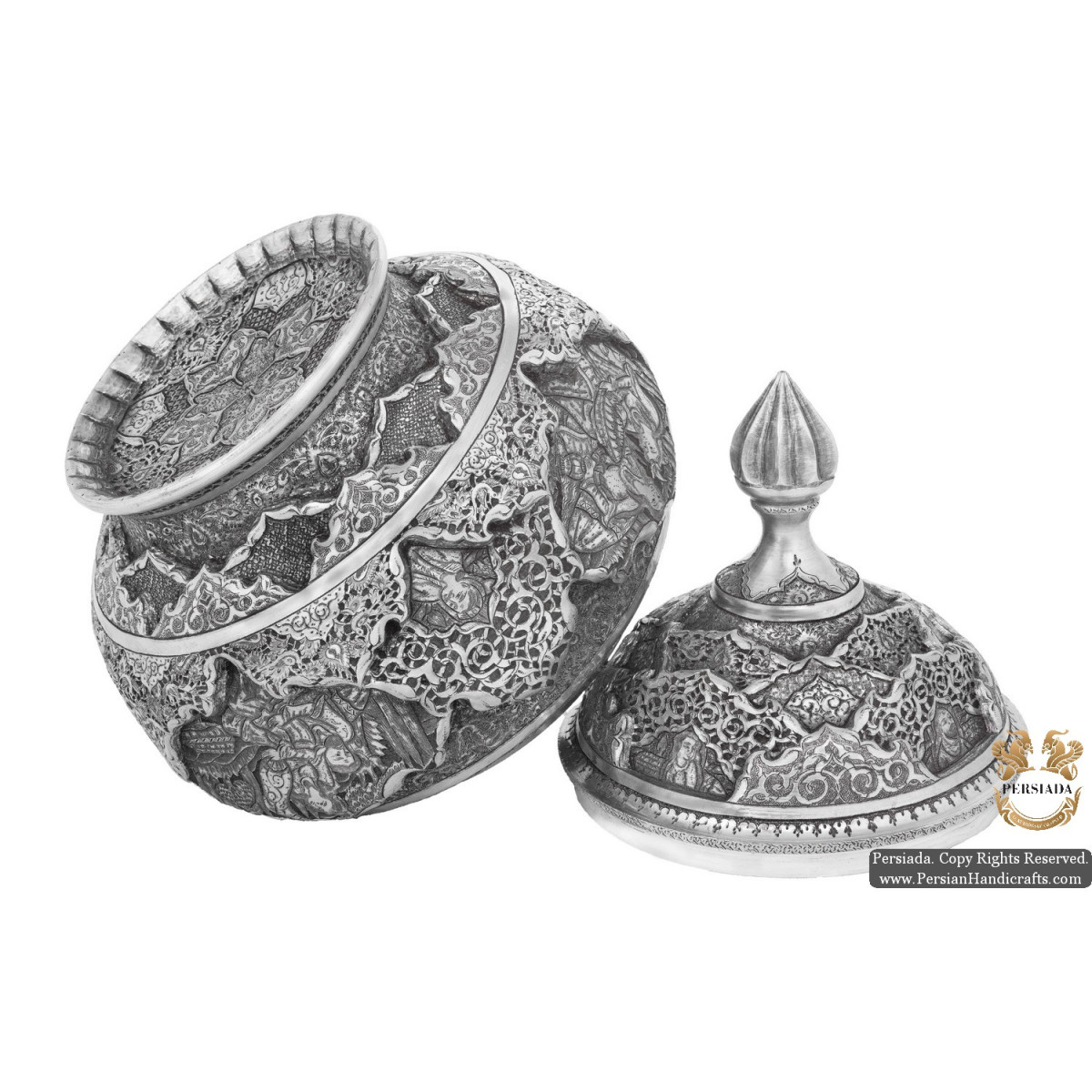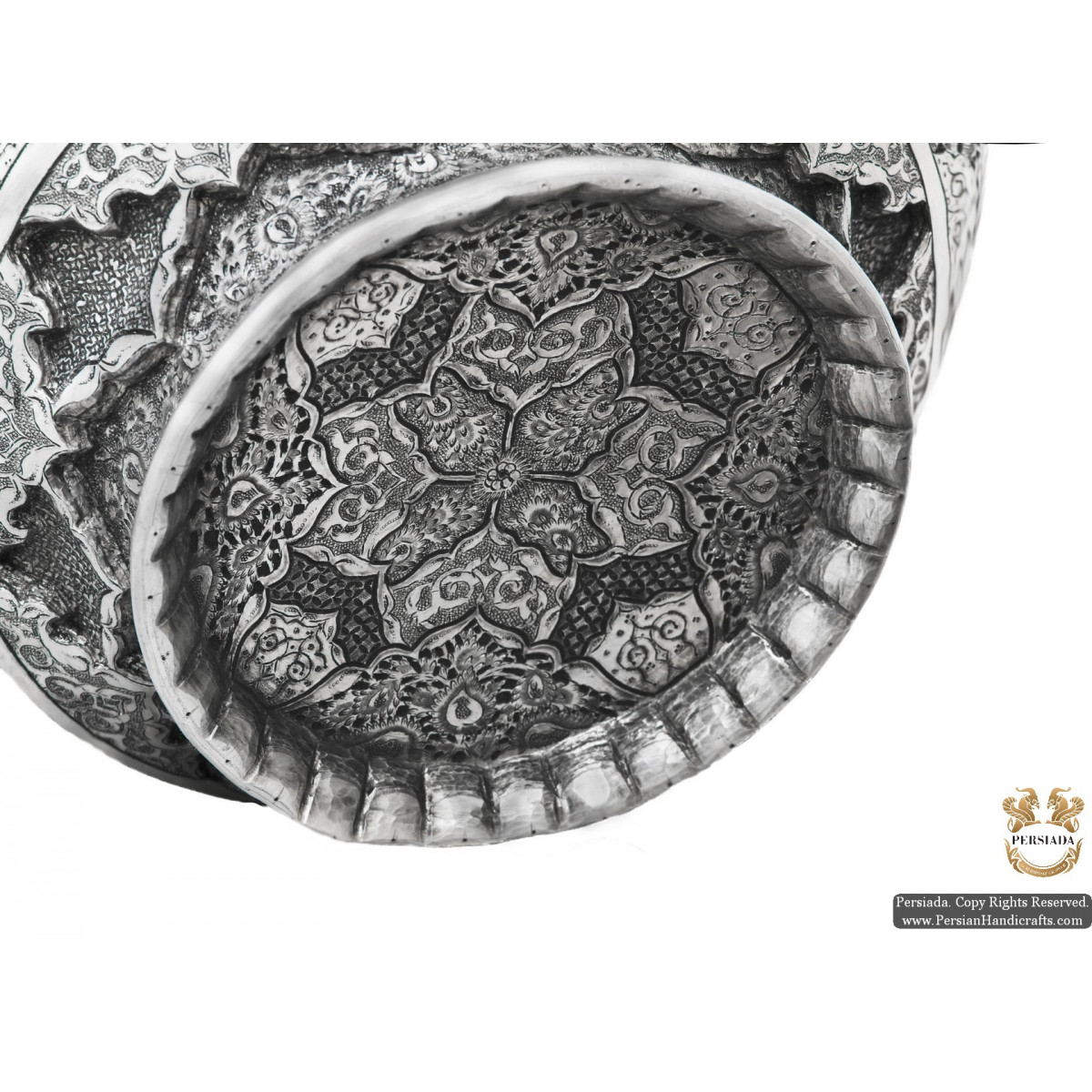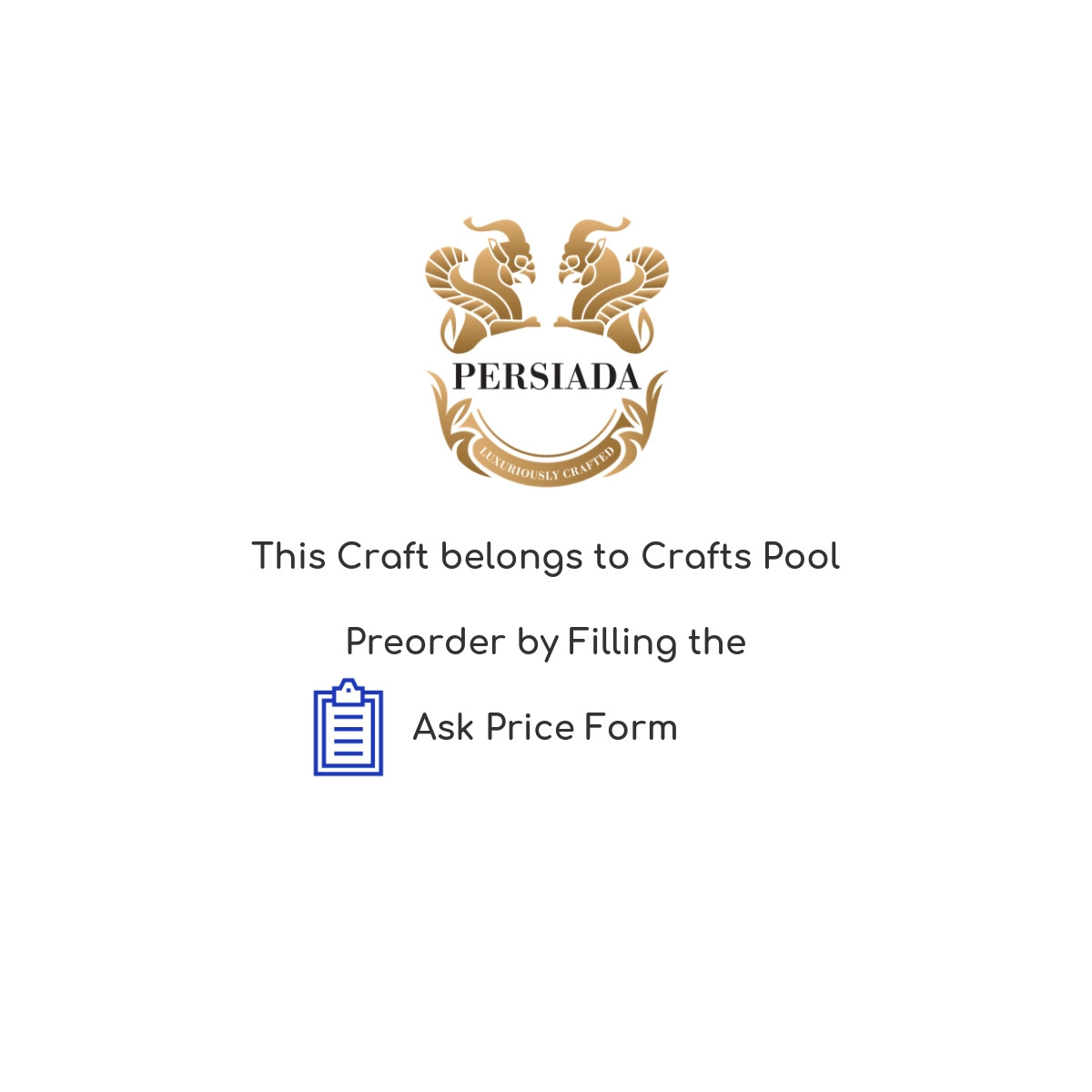 Ask Price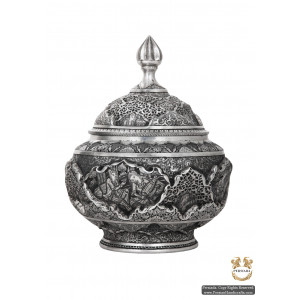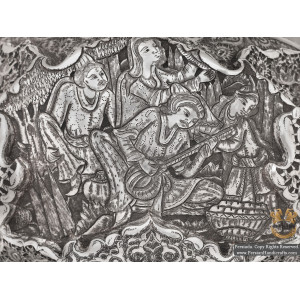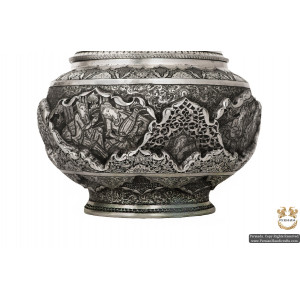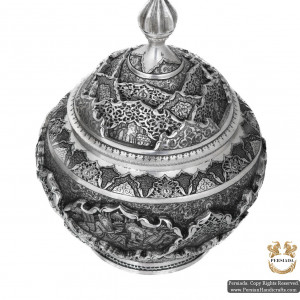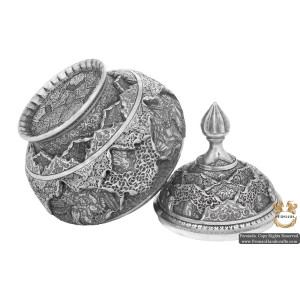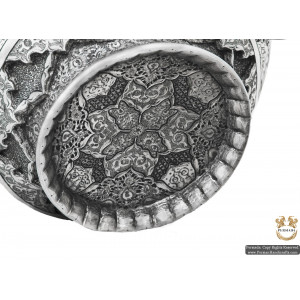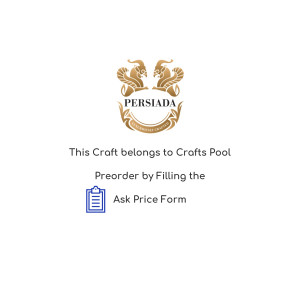 Luxurious Candy Dish | Multi Dimensional Handgraved Ghalamzani | PHGL502 | Persiada
The Luxurious Liquor Decanter is made by a Multilayer of Hand Engraving to depict a Traditional Persian Banquet on Copper. This Ghalamzani Craft takes at least 30 days of detail art work with hammer and chisel to carve and create this multi-dimensional look on copper. Could this be a great idea to give your living room a unique luxury look? You get the most artesian feeling from the oldest Persian handmade art.
➡️ What is Ghalamzani the Unique Persian Style Hand Engraving on Metal?
Ghalamzani is the name for Persian hand engraving art of carving superb designs on various metals such as copper, brass, silver and gold. The historical discoveries belonging to the ancient times as the Sassanid (700AD), the Seljuk - (100 AD) and the Safavid (1600 AD) dynasties indicate a few of the outstanding metal work periods.
The first step in Ghalamzani is to select the metal. Then tar covering of behind the metal to absorb the shock of the hammer. After that, it is time to make designations on the material. The last step of Ghalamzani is engraving with different sorts of tools whose result will be decorating the metal with geometric and miniature designs which will be created through engraving, grazing or pressing the metal surface.
Isfahan is the main centre for engraving. The artistic work of this course made by the artists is the glorious and undeniable indication of Previous metal work of Iran and Isfahan.
Crafts Details
Size
Available upon Request
Weight
Available upon Request
Material
Copper
Usage
Candy Bowl, Chocolate Dish, Decorative Crafts, Persian Gift
Originate
Handmade in Isfahan / Persia (Iran)
Approx Delivery Times for Economy Shipping:
United States & Canada: 35 to 45 Days
Europe: 20 to 30 Days
Asia & Australia: 35 to 45 Days
Stock:

Ask Price

Model:

PHGL502

Preorder from Iran