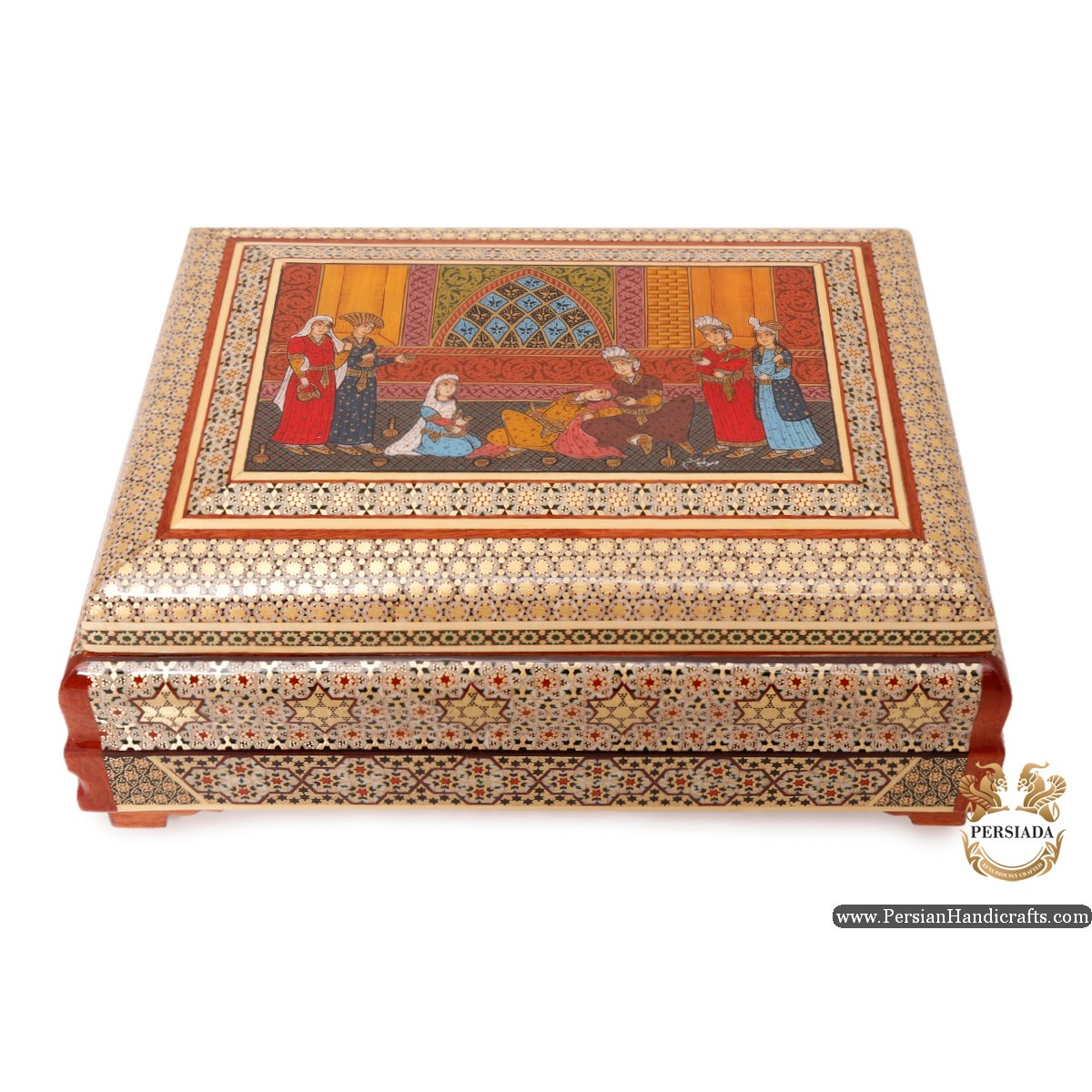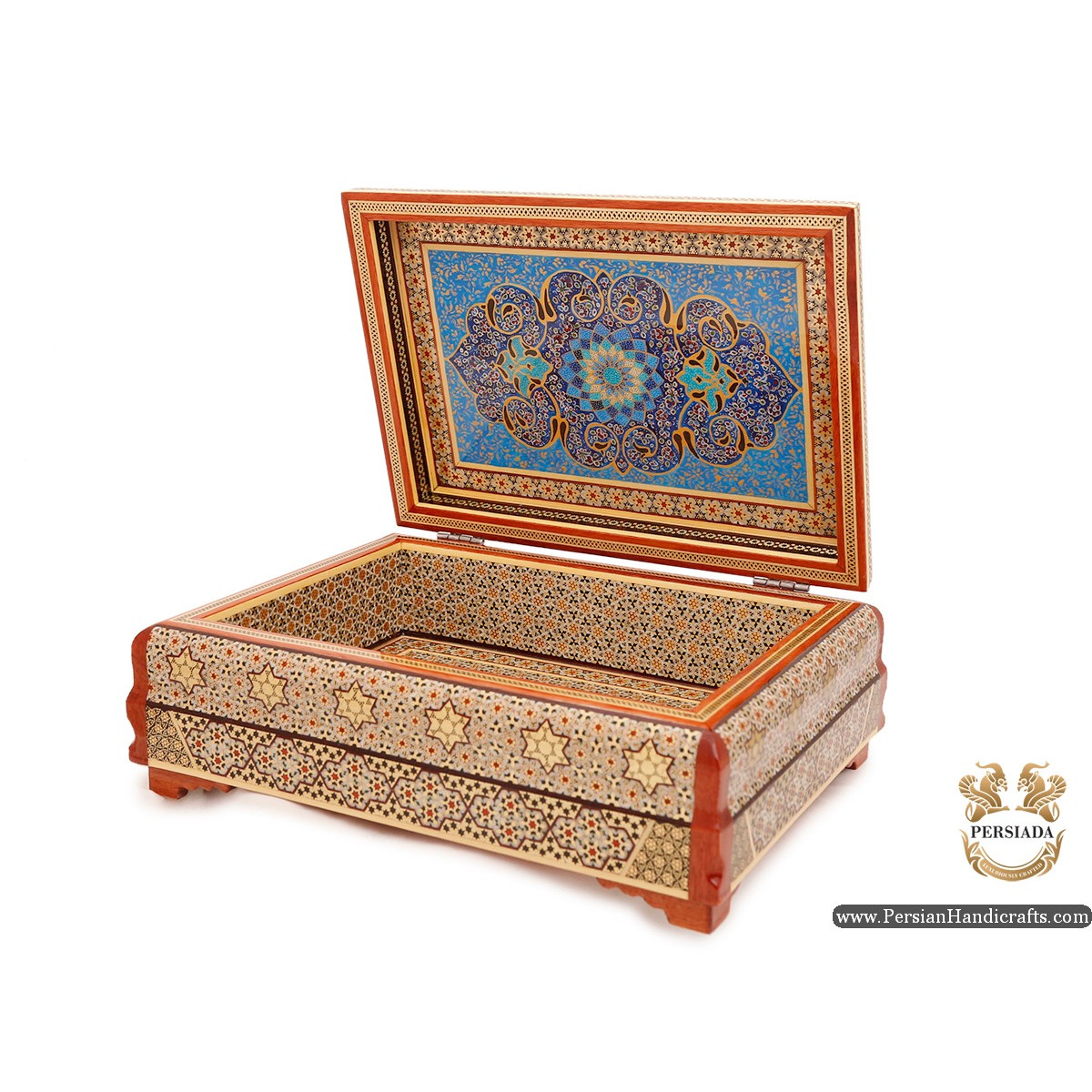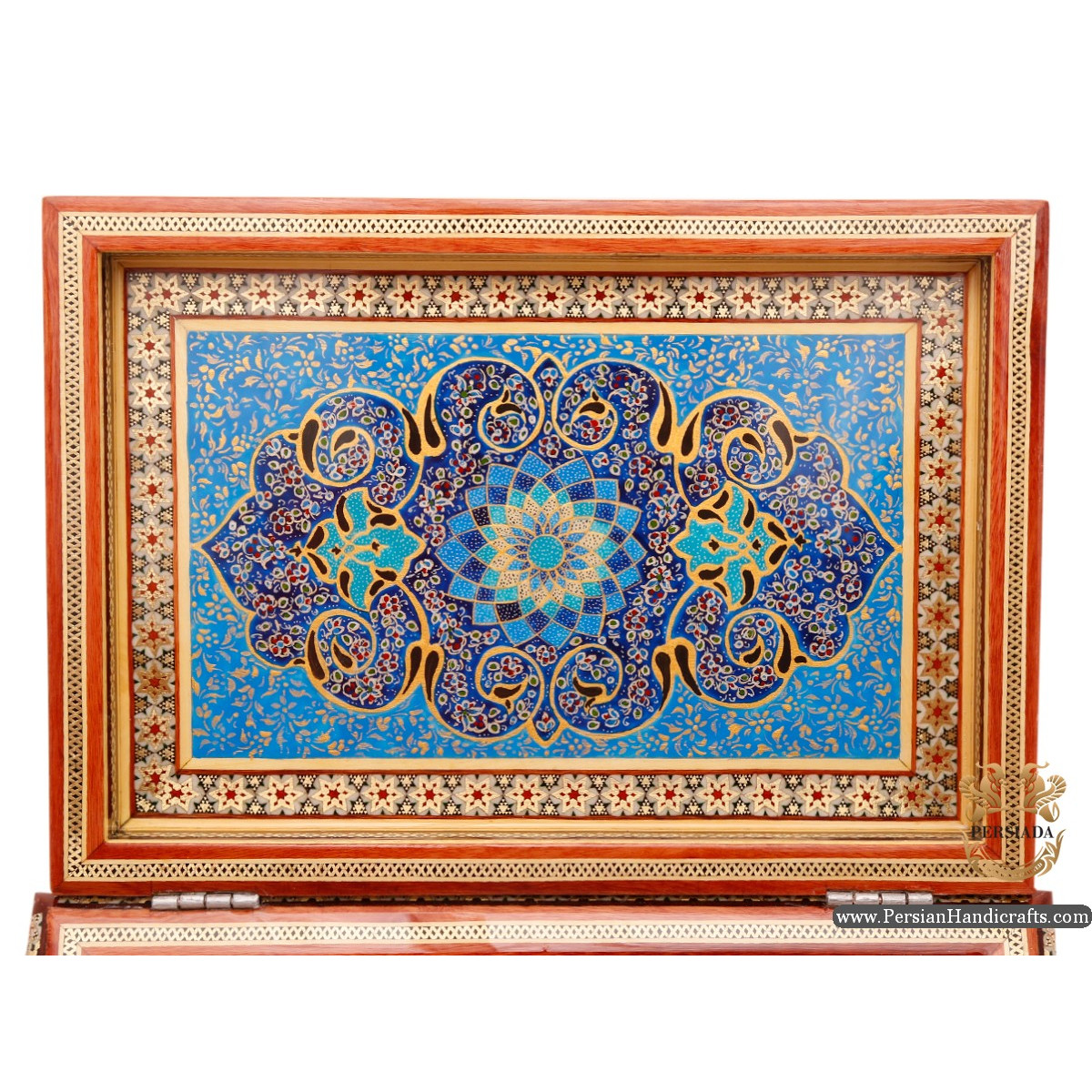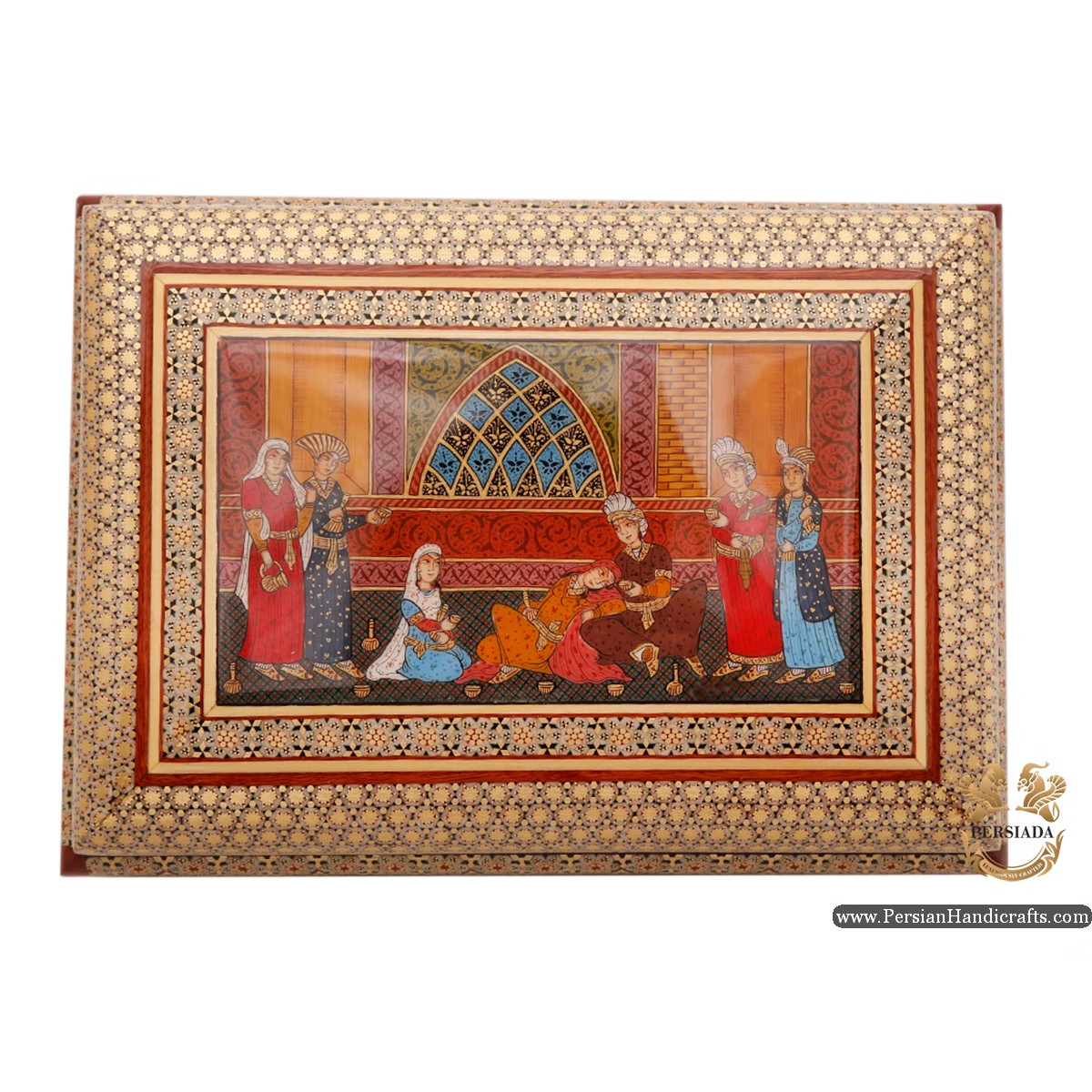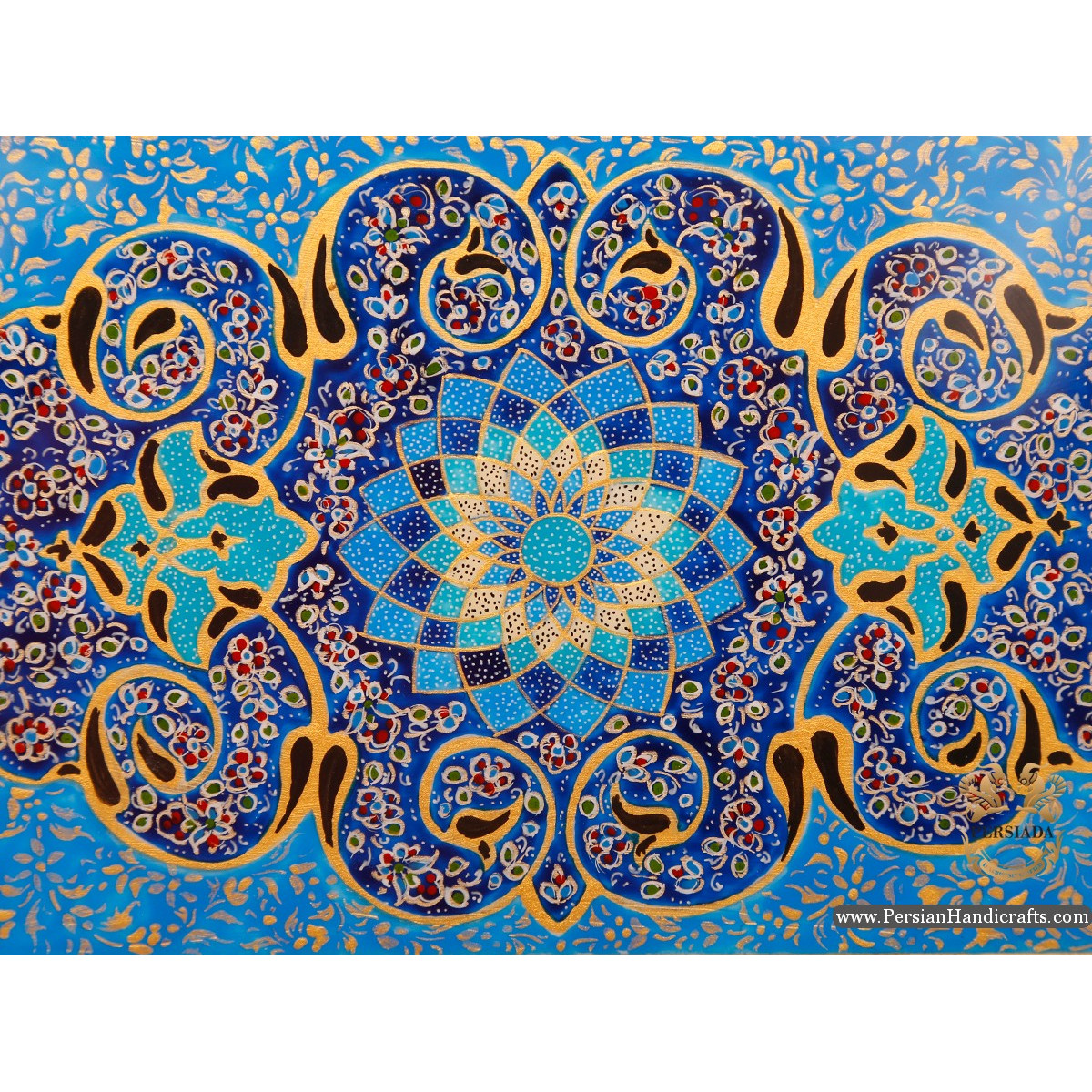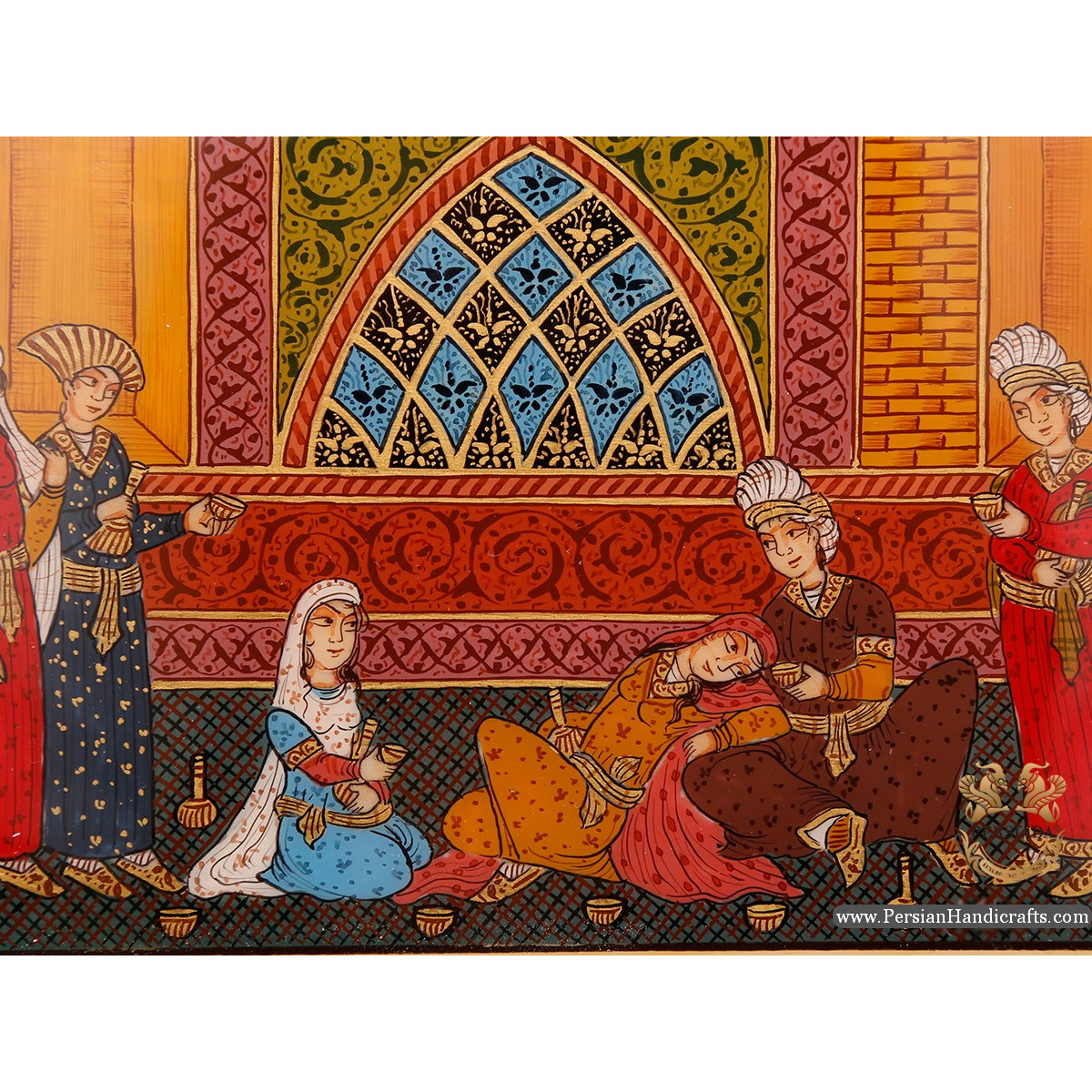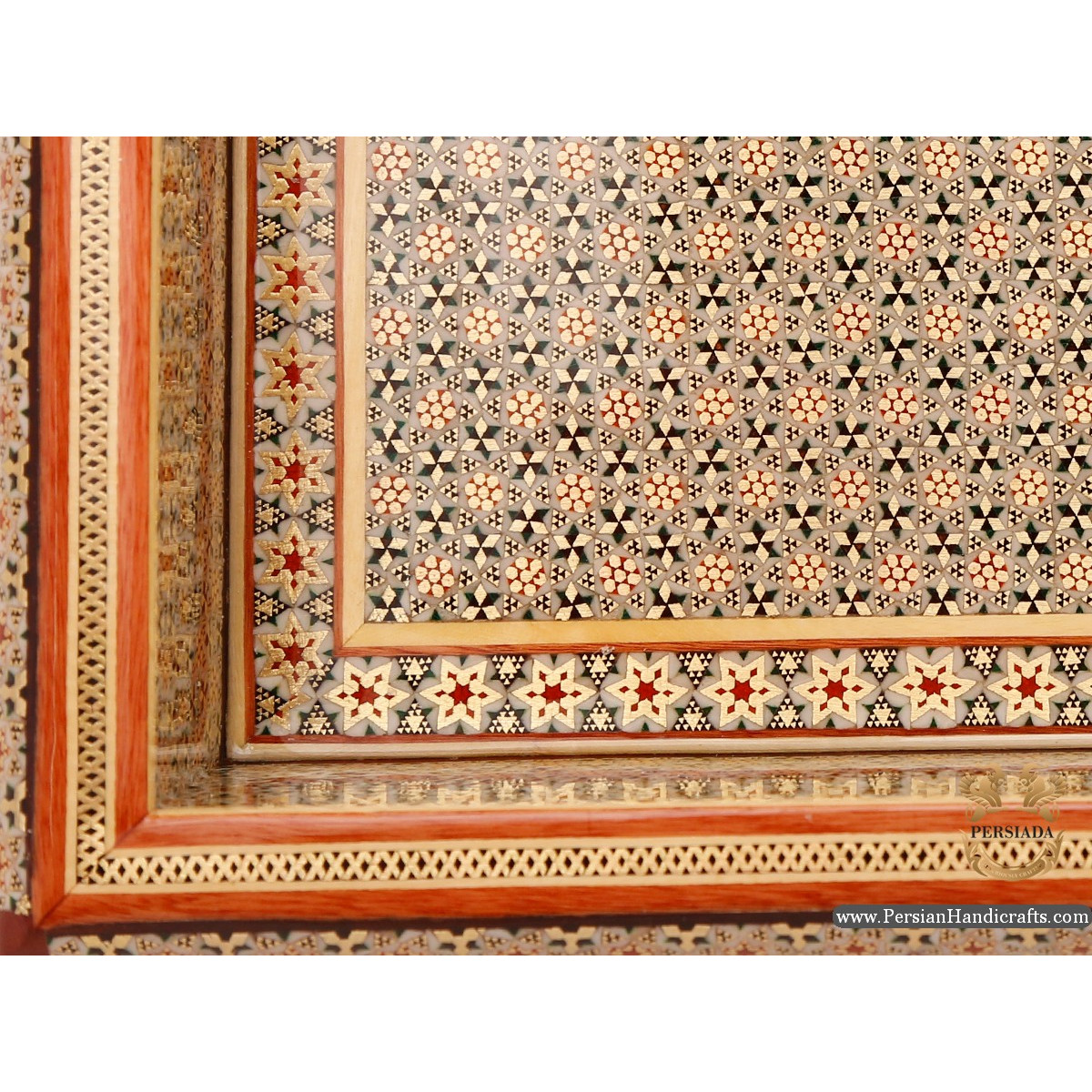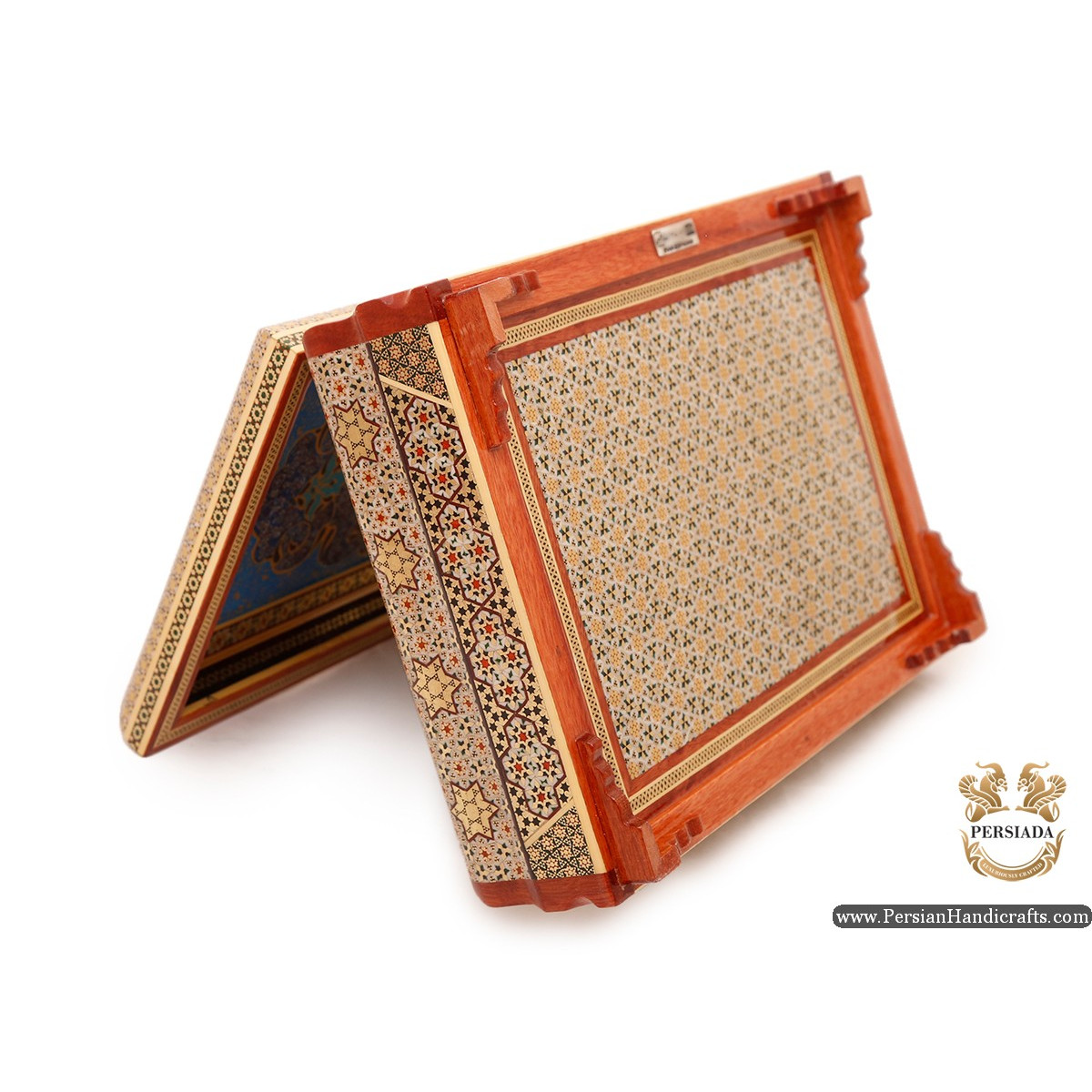 New Sold | Reorder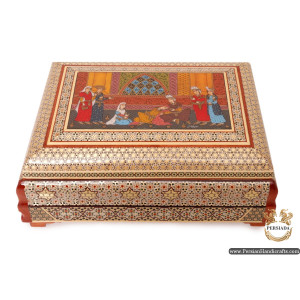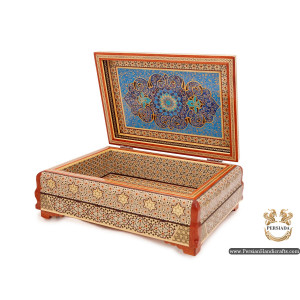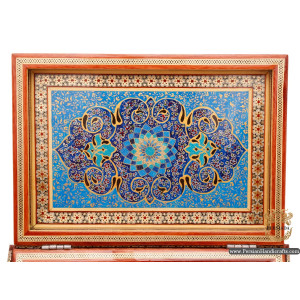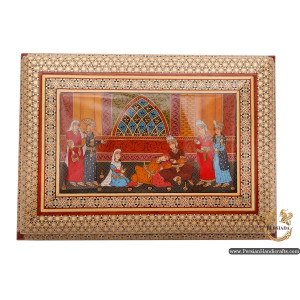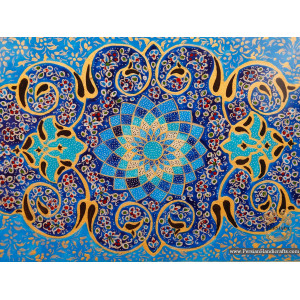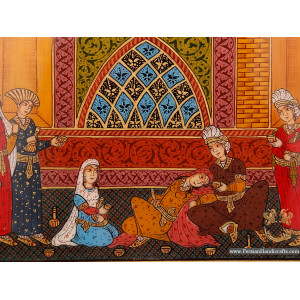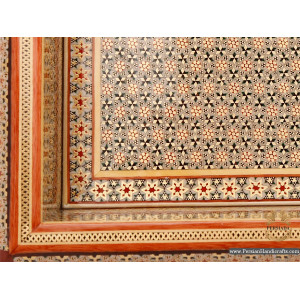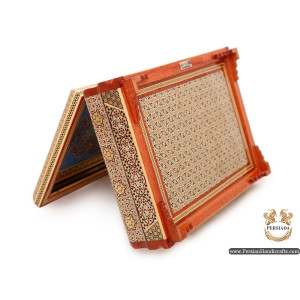 Luxurious Decor Box | Miniature Khatam Marquetry | HKH6111 | Persiada
On this exclusive luxury table decor box, the Iranian artist combines the two Khatam and Miniature arts into one beautiful masterpiece keeping the intricacy of both arts. The Box is made both In & Out from Khatam with Miniature Hand Painting both inside & outside. Also, the Miniature Painting on the top illustrates the old fashion Persian Banquet (Bazm) & inside illustrate classical Persian Rug Tazhib Design.
➡️ What is Khatamkari the Persian Style Marquetry?

Khatamkari (Persian Marquetry) is the incrustation pattern, generally star-shaped, with thin sticks of beech or Ziziphus wood, brass for golden parts and camel bones for white parts.
The Sticks are assembled in triangular beams and glued to create a cylinder. The cross-section is now a six-branch star which is cut, compressed and dried between two wooden plates, before being sliced for the last time, in 1 mm wide sections.
These sections are then plated and glued on the surface to be decorated before the shiny finish is applied.
Crafts Details
Size
Max Length: Outside: 27 cm, Inside: 22 cm Max Width: Outside: 20 cm, Inside: 15 cm Max Height: Outside: 17 cm, Inside: 11 cm
Material
thin sticks of wood, copper (for golden parts), camel bones (white parts)
Usage
Jewellery Box, Jewellery Box, Mini Storage, Decorative Crafts, Persian Gift
Originate
Handmade in Isfahan / Persia (Iran)
Approx Delivery Times for Economy Shipping:
United States & Canada: 35 to 45 Days
Europe: 20 to 30 Days
Asia & Australia: 35 to 45 Days
Stock:

Sold | Reorder

Model:

HKH6111

Persiada



SHIP Next Business Day
You will receive a Track & Trace Link.
10% OFF to welcome Newcomers
Enter "NEW10" at checkout for an instant discount.