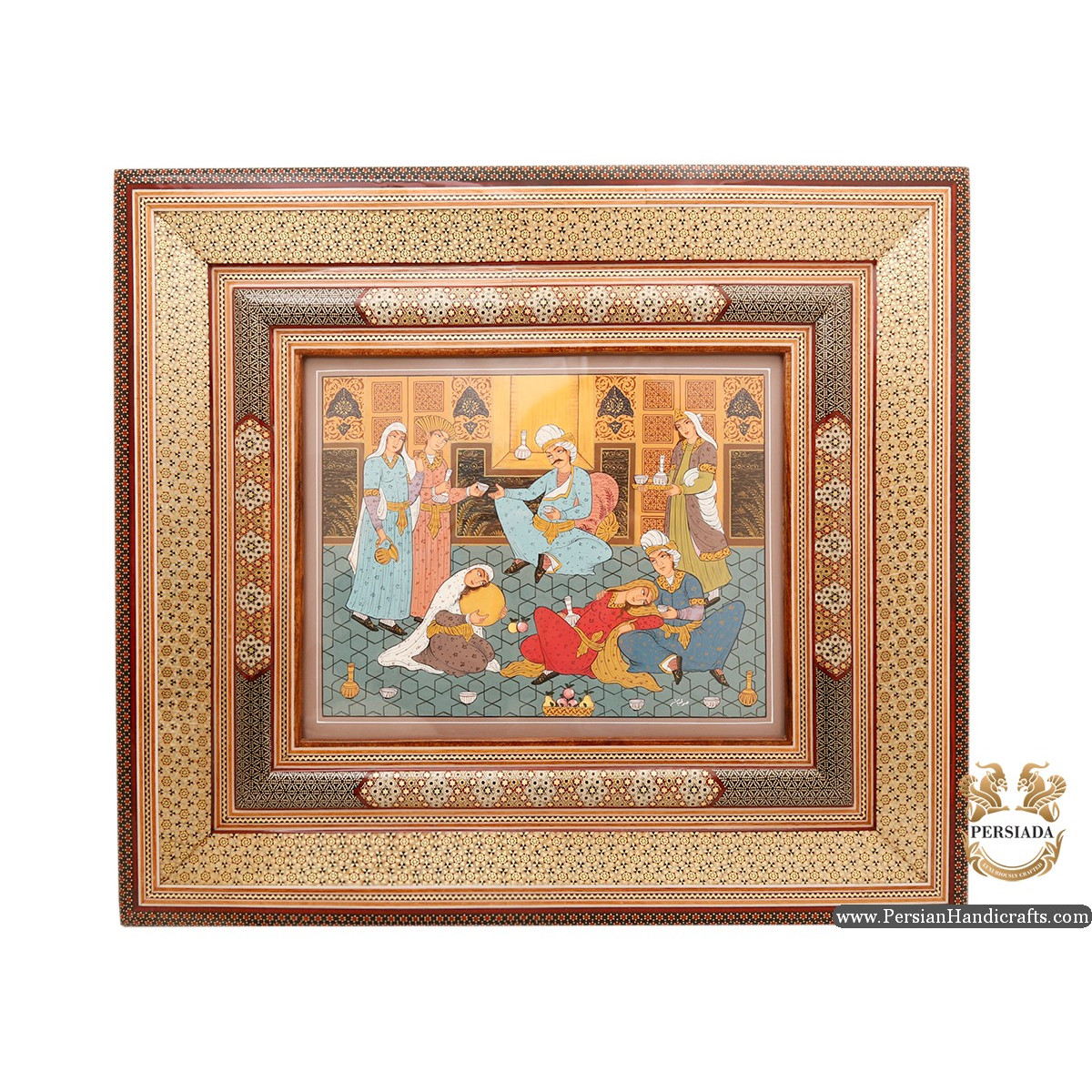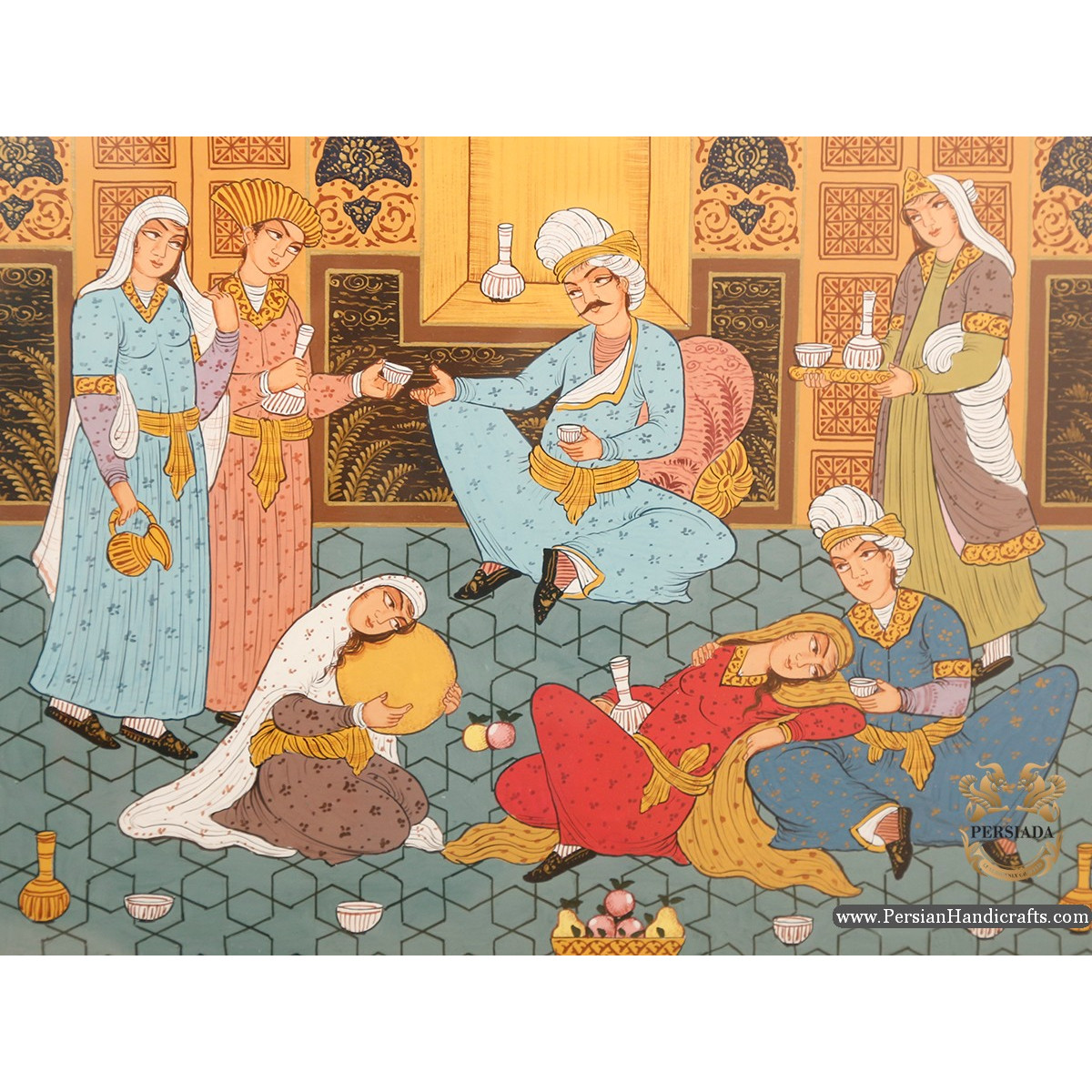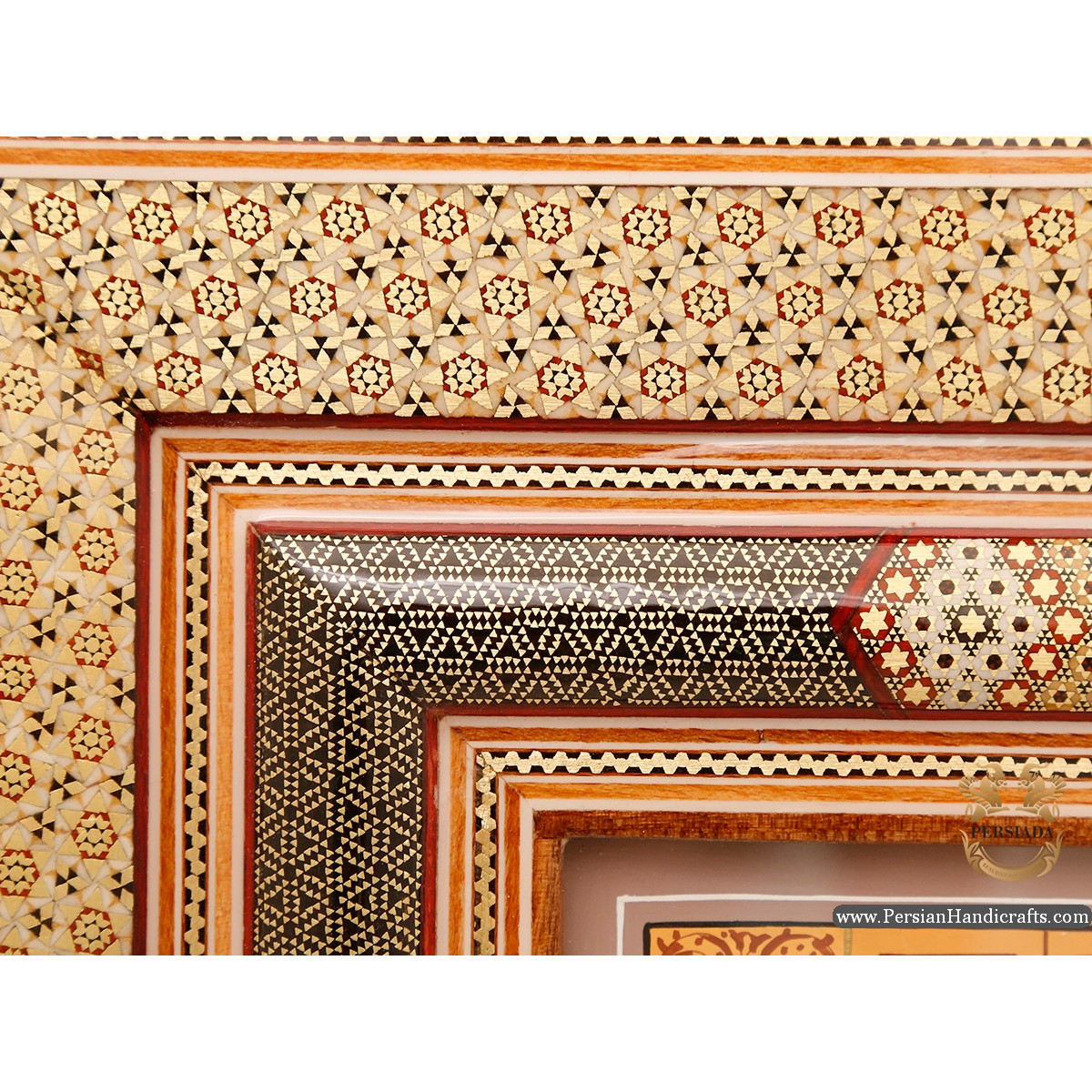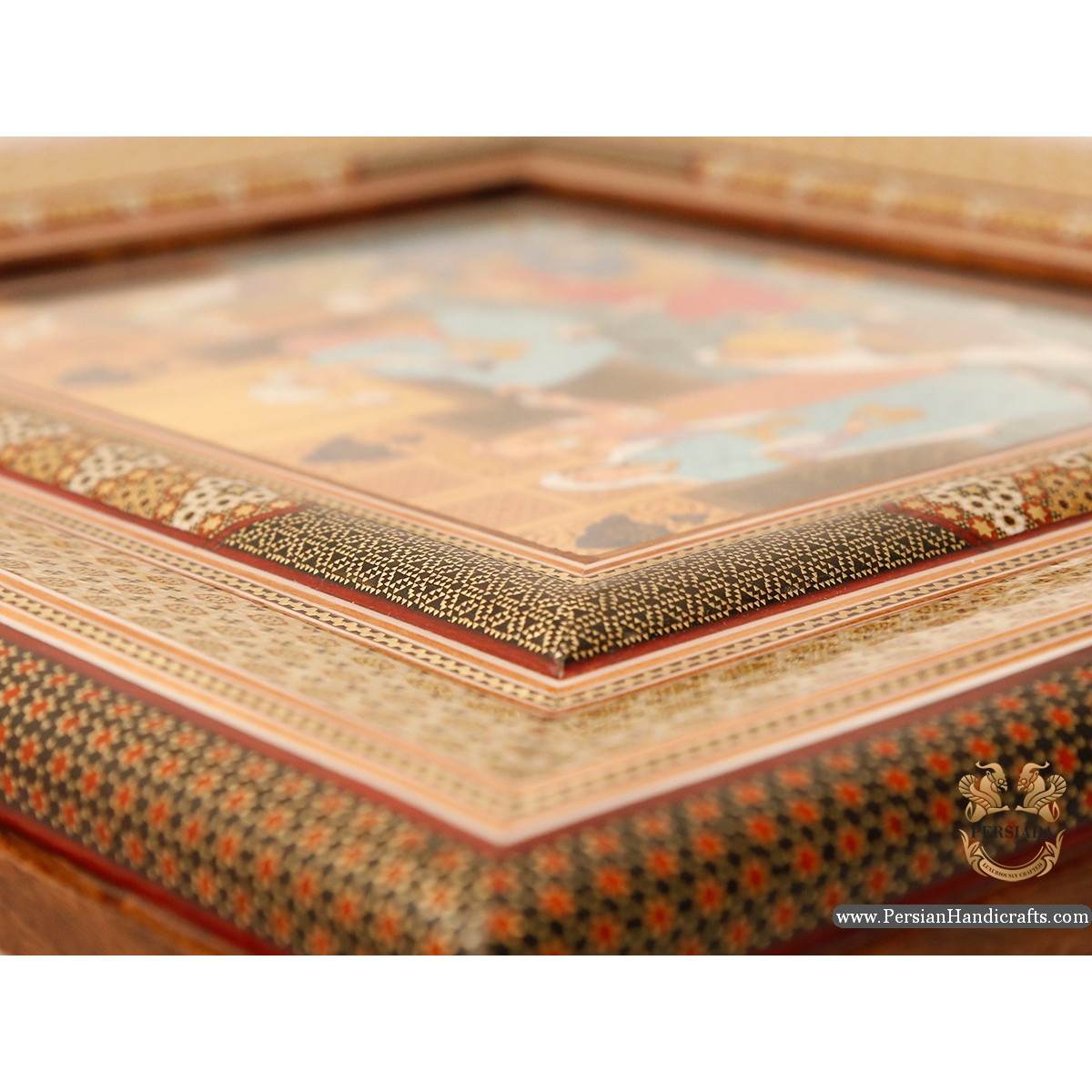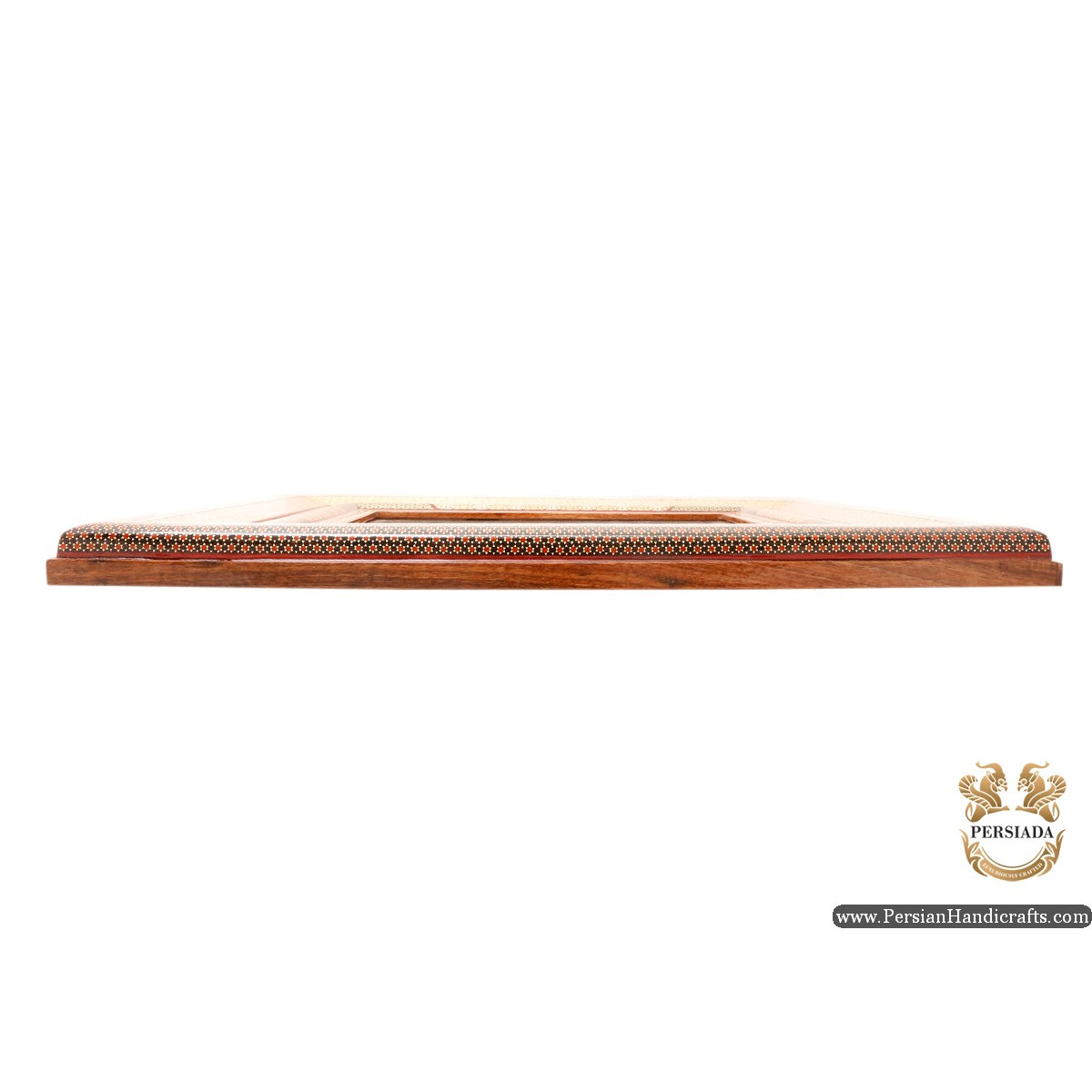 Ask Price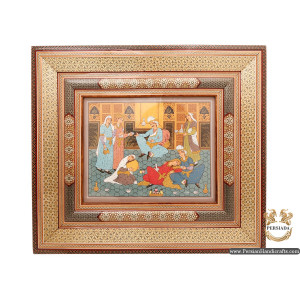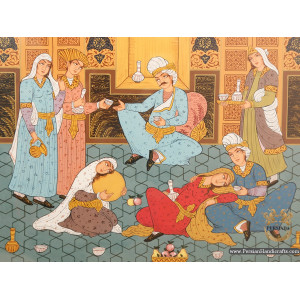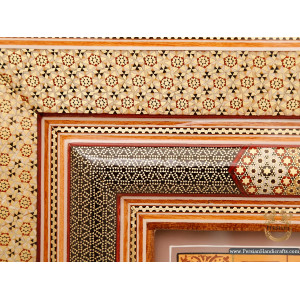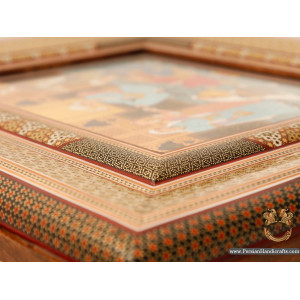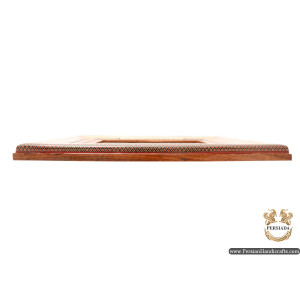 Decorative Painting Khatam Frame | Hand Painting Miniature | Persiada HM6102
This miniature painting shows the Persian banquet of food & wine handpainted w shiny colors for live feeling on the wall. The painting is framed with premium quality Khatamkari with 5 different geometrical patterns.
What is Persian Miniature Painting?

Miniature Painting or Miniator is a small handmade oil painting on paper as a book illustration or more commonly on a piece of camel bone.
The bright and pure colouring of the Persian miniature is one of its most striking attribution of these paintings.
As well as the figurative scenes in miniatures, there was a parallel style of non-figurative ornamental decoration which was found in borders and panels in miniature pages.
Persian Miniature is comparable to the Western and Byzantine traditions of miniatures in illuminated manuscripts.
Crafts Details
Size
Max Length: 45 cm Max Width: 53 cm Max Height: 6 cm
Material
Glazed Khatam & Miniature on Wood, Thin Sticks of wood, copper (for golden parts), Composite (white parts)
Usage
Decorative Painting wall Khatam Frame, Decorative Crafts, Persian Gift
Originate
Handmade in Isfahan / Persia (Iran)
Approx Delivery Times for Economy Shipping:
United States & Canada: 35 to 45 Days
Europe: 20 to 30 Days
Asia & Australia: 35 to 45 Days
Stock:

Ask Price

Model:

HM6102

Persis Crafts
Watch how this crafts is made