12 Feb

Posted By
0 Comment(s)
2632 View(s)
In the previous post, I explained why Persian Handicrafts are unique in its nature and why it could be considered as luxury handmade crafts internationally.
Now What is special about Persiada?

I hope so far I could make it more clear why I chose Persian Handicrafts as my main passion. After all, I then decided to seriously create a Persian Handicraft platform what is known now as "Persiada" under the domain of www.PersianHandicrafts.com.

I will now explain more why Persiada is not just a simple online store. The goal of Persiada is to introduce, educate, train, market and finally sell Persian Handicrafts globally. Over the last few years, Persiada has collected many information and literature on how various Persian Handicrafts are made and it is currently available in the form of a Mini Persian Handicrafts Wikipedia https://persianhandicrafts.com/wiki/. Persiada also offers a nice and comprehensive blog collecting posts and materials from other website and consolidate them in one single place https://persianhandicrafts.com/blog/ .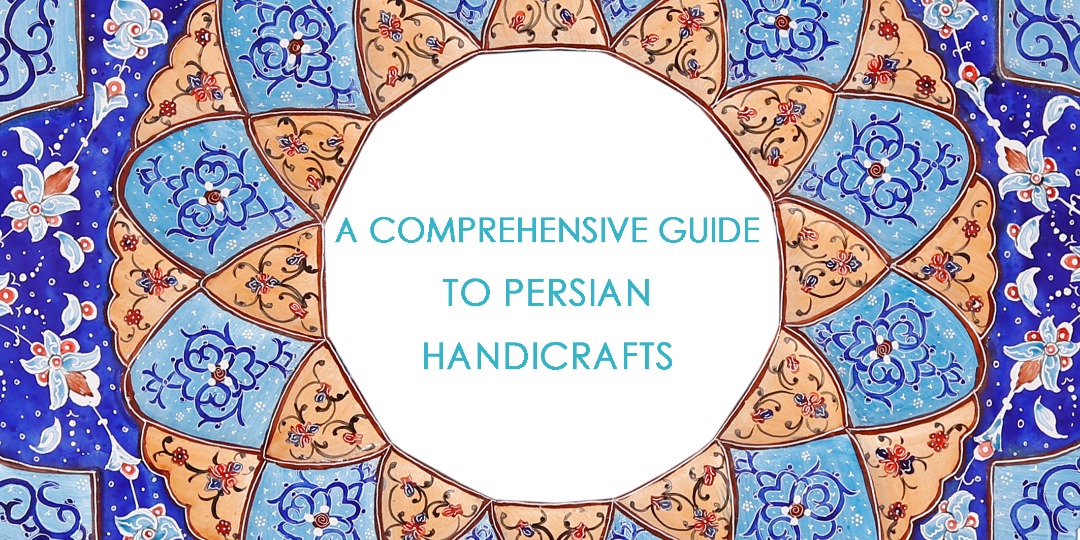 We work with many young and experienced Persian Artists in Iran who would like to enter and sell their handicrafts in the global market. Persiada will continue to help skilled Persian artists to promote local crafts globally. Although all of the Persian Handicrafts are beautiful and unique, however, some of them can be considered as the top quality mainly due to the material and also the process which the craft is made. For example, the process to stabilize the colours on the surface of the crafts is very critical. If the glazing process of Minakari on the top paste is not well glazed, then there is a high chance of falling off with a minimum shake in particular during shipping.

Persiada only sells verified quality Persian Handicrafts. We investigate and pay detailed attention to the making process. To further confirm our confidence in the quality of our products and our services, we only had 1 return since 2014.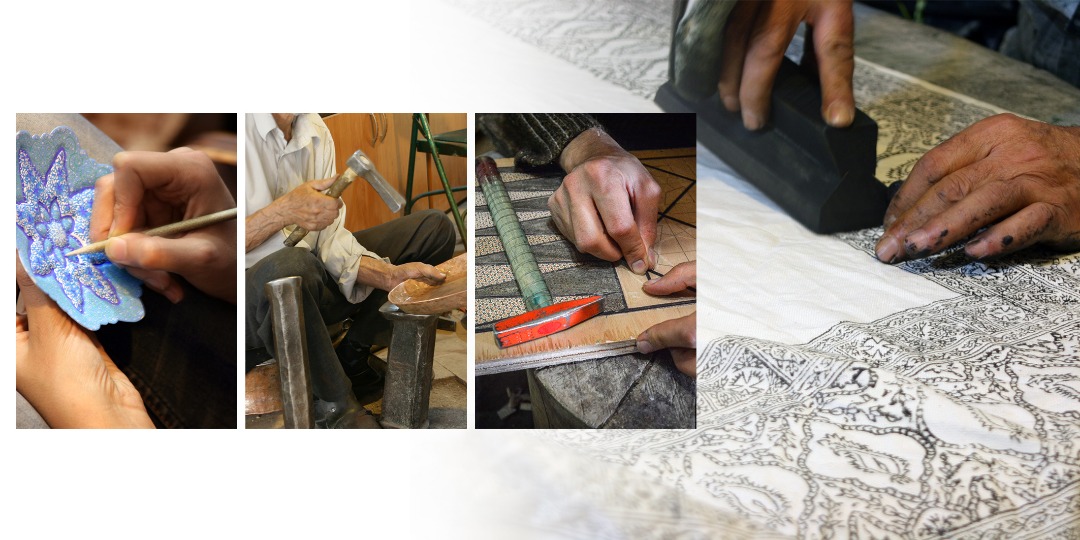 Why do we Consider ourselves a Persian Handicrafts Leader in International market?

Once Persiada launched in 2014, there have been only a few online shops inactively selling Persian Crafts*. However, the business goals and services brought by us has never been offered elsewhere. That is why we selected our slogan "an Innovative Approach into Persian Handicrafts". In only a few years after our startup, several other online stores also started to sell Persian handicrafts*. Many times I have been contacted to help people on how to get started on Persian Handicrafts. On the very important side, we believe that our business could so far help and draw attention into Persian Handicrafts industry. As per the government statistics, the export of the Persian Handicrafts has been increased over the last few years. However, some of these stores* started to practice bad business habits such as using our photos, our logo, website layouts and colours, the business name and unprofessionally ignoring the copyright consequences. Unfortunately, Many of my customers have been beaten by these habits. As such may has frequently complained about the crafts bought elsewhere that the quality does not match with the picture. The fact that some other stores used even our exact product names or codes could give us more confidence to be the leader in deriving the global standardization and identifying Persian Handicrafts.


Up to now, Persiada has brought a lot of innovations to the Persian Handicrafts industry. For example, our customer can choose products between the immediate dispatch or preorder. If the customer is not in rush or they can wait for the shipping time, they can simply Preorder Persian Handicrafts. You can find information on how to use our Craft Pool, the Persiada Pre Ordering mechanism. We also have the No Love No Pay applied to our Pre-Ordering system. Up to know we are proud of ourselves. Our customer service is simply unique and that is why we have many happy customers. Some of our service reviews can be found from TrustPilot: https://www.trustpilot.com/review/www.persianhandicrafts.com

* TO CONFIRM, PERSIADA ONLY OPERATE UNDER THE DOMAIN NAME OF www.PersianHandicrafts.com AND DOES NOT HAVE ANY RESELLER OR DISTRIBUTOR.

* PERSIADA NEVER MENTION NAMES DUE TO PRIVACY REASONS.

* This post may be updated without prior notices.